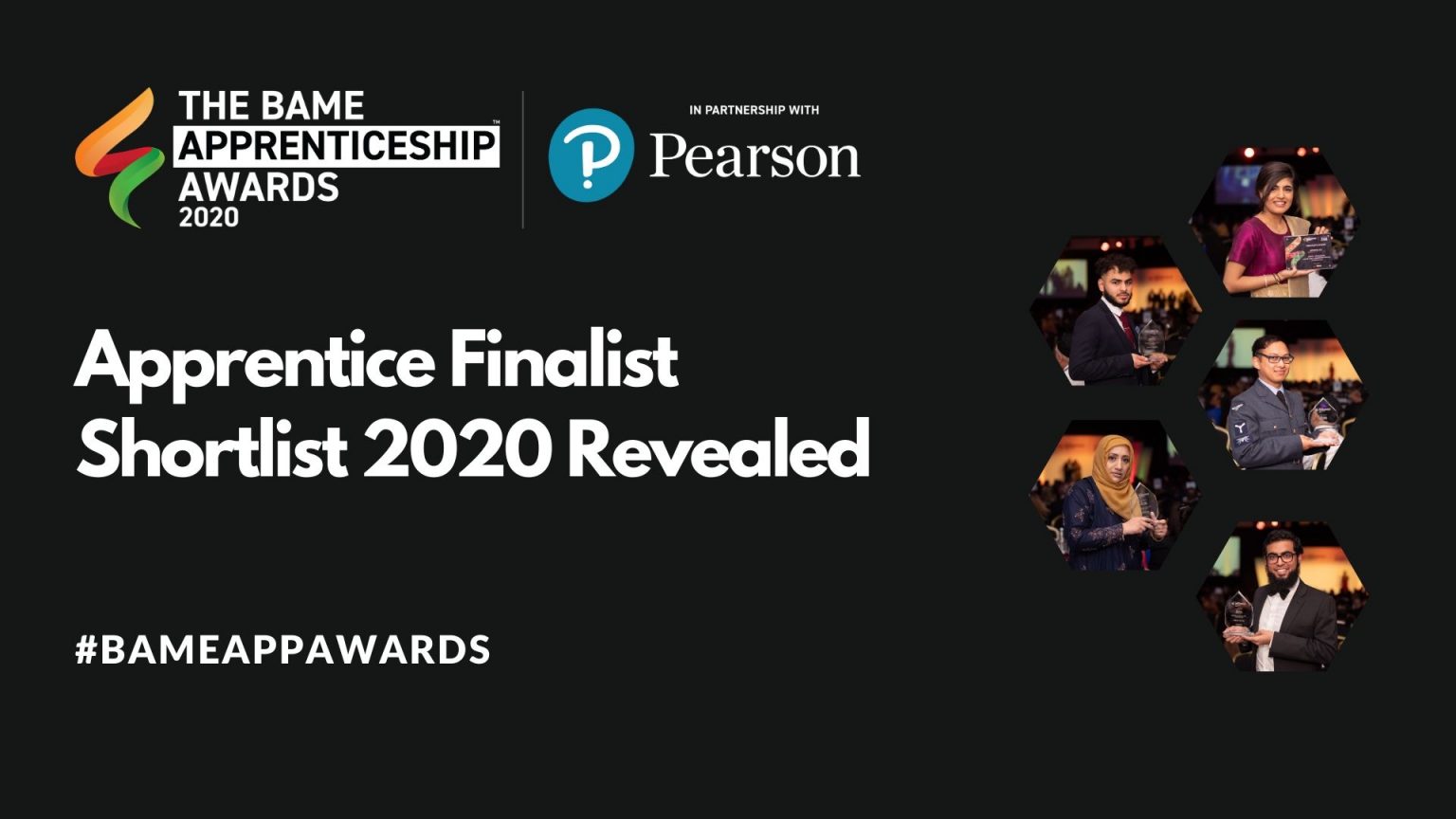 The BAME Apprenticeship Awards 2020 Apprentice Finalists have been released and Jason Motee has been shortlisted for the Digital and Technology Apprentice 2020.
With over 300 nominations for the awards received nationally across a wide range of categories, Jason Motee of Auto Trader, who was a part of Manchester Digital's Digital Future Stars Apprenticeship Programme has done extremely well to have fought off some very tough competition to become a Finalist.
The BAME Apprenticeship Awards in partnership with Pearson, showcases the outstanding work and achievement of apprentices from Black and Asian minority ethnic groups (BAME) and inspires BAME apprentices to reach their full potential.
The awards also raise the profile of employers and training providers across the UK, who are championing the importance of diversity and inclusion in the workplace.
The awards platform has been instrumental in creating future leaders and ambassadors for Apprenticeships and brought to the forefront key issues surrounding the need for more diversity within particular sectors.
To celebrate Jason's achievements, we caught up with him for to hear his thoughts on being shortlisted.\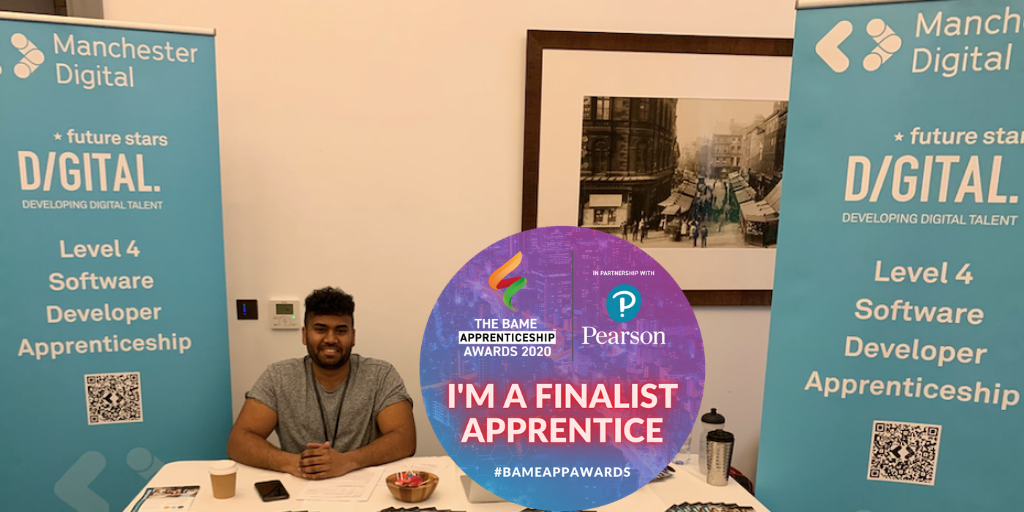 Firstly, congratulations on being shortlisted for the BAME Apprenticeship Awards. How did you feel when you heard you were shortlisted?
I was ecstatic to find out that I was shortlisted for the BAME Apprenticeship Awards. To be a part of something that looks to advocate the outstanding work and talent of apprentices from minority ethnic groups is an honour and makes me feel very proud.
Could you tell us about what made you apply for the Manchester Digital Digital Futures Stars Apprenticeship?
I left University with a degree in Chemistry, however I very quickly realised towards the end of my studies that a career in this field wasn't something I had my heart set on. Having worked at Auto Trader on a temporary contract as a Data Entry clerk, an opportunity had arisen for me to switch roles to become a Software Tester. During my time as a Software Tester, I took it upon myself to learn Javascript in my free time in order to further my technical knowledge and progress within my role. As I grew more comfortable with my technical knowledge specific to testing, I wanted to delve into the world of software development where I'd be able to express my creativity at a greater scale using my logic and problem-solving skills. This apprenticeship really has been a gateway helping me to make this transition in my career and so I was eager to apply for a position. Since becoming an apprentice Software Developer, I haven't looked back.
And could you tell us what your time on the apprenticeship has been like, who have you worked with, what have you learnt?
The Manchester Digital Digital Future Stars Apprenticeship has truly been a marvellous experience. I have been fortunate to have had plenty of opportunities to learn about different technologies and methodologies. This includes Bootcamps set up by Manchester Digital, who resourced employees from several tech companies to share their knowledge and best practises around software development. When studying for exams, Auto Trader gave me tonnes of support, including weekly revision sessions, to help me pass with flying colours. Furthermore, my line manager has massively supported me by developing my personal development plan, enabling me to develop skills and become a more rounded and complete software developer.
The BAME Apprenticeship Awards aims to showcase talent from within the BAME communities with the aim of increasing the proportion of apprenticeships taken up by people from BAME backgrounds. What advice would you give to someone who is considering taking up an apprenticeship?
This apprenticeship has given me the opportunity to find a career that finally allows me to do something that I love. If you're in a similar situation to the one I was in, you should absolutely consider taking up an apprenticeship and take advantage of the impeccable support you'll be offered along the way.
Have you felt supported by your employer / tutors throughout the apprenticeship?
Yes definitely. My line manager has been very supportive during my time as an apprentice by giving me plenty of opportunities to work on different projects and to learn new technologies. Colleagues that I've worked with on my team (and other teams within the business) are super passionate about what they do and are really eager to help people who are just starting their career.
What are you hoping to do in your career following your time as an apprentice?
I was recently promoted to Professional Software Developer. I'm going to continue to learn about different technologies and contribute to different applications within the business. As I've now finished the apprenticeship, I have recently become an Early Careers Ambassador within my organisation so that I can share my knowledge and experience with people who are just starting their apprenticeships. I'm hoping to continue working with Manchester Digital to help with any future events and bootcamps in order to bring attention to a career in technology so that others are aware of opportunities.