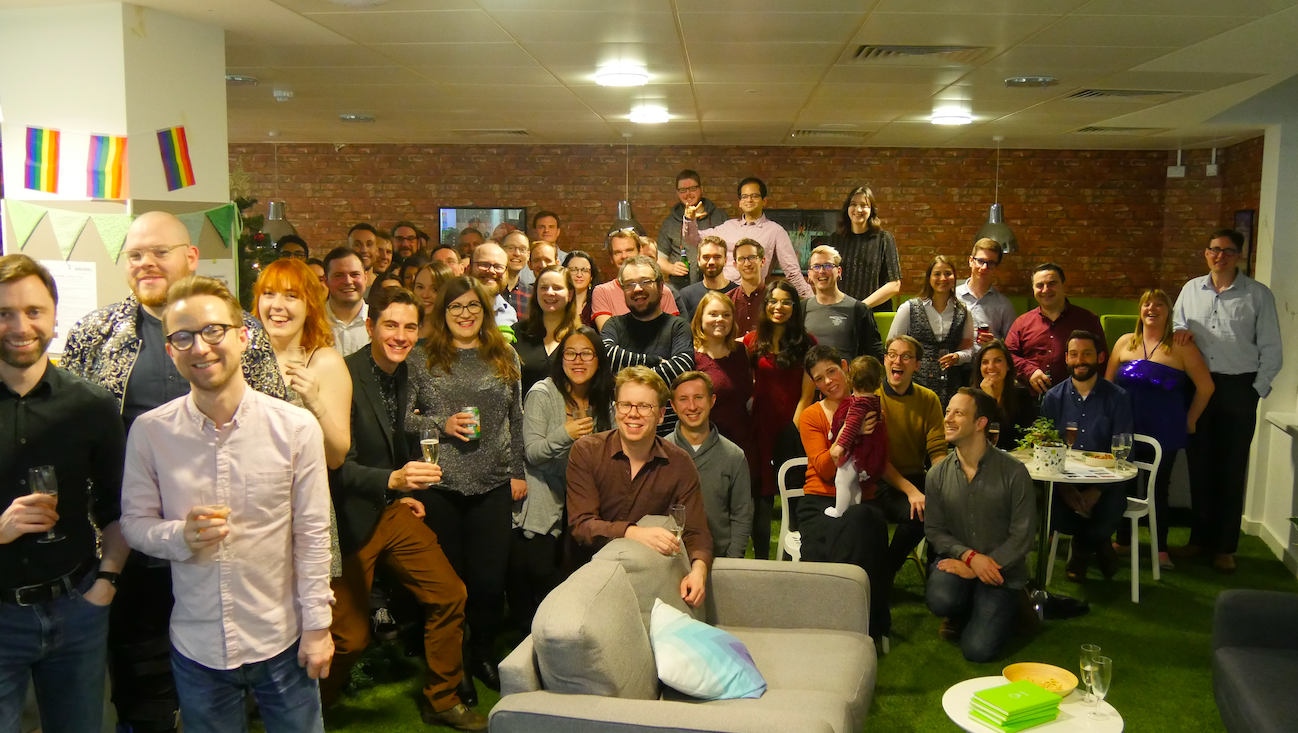 Each week we interview one of our members to find out a bit more about them and their work in the Greater Manchester digital sphere. This week we're speaking with Spektrix, the ticketing, marketing and fundraising experts that serve the arts industry with cloud-based tech solutions.
What does your organisation do?
Spektrix combines cloud-based technology with our knowledge of the arts to support our clients' operations via an all-in-one ticketing, marketing and fundraising solution. We have offices in Manchester (near Sackville Gardens), London and New York, and over 450 clients including theatres, opera houses, museums and event producers. Our largest client is the Barbican Centre in London and we also serve Greater Manchester clients such as the Comedy Store, Hope Mill Theatre, Manchester International Festival and The Met Bury. What sets us apart from our competitors is that our software comes with comprehensive guidance and consultation services from our in-house teams who themselves have decades of experience managing and operating event venues.
What do you think is currently the biggest issue facing the tech industry?
It's been mentioned often but still holds true: supporting minorities and non-traditional entrants to tech. Efforts to make the landscape more diverse are working slowly, but there are still barriers for people to enter the industry. Collaboration from people of all backgrounds and diverse opinions are needed for tech to truly reflect the world in which it exists and to continue to innovate. Spektrix considers this to be a priority and some initiatives we are taking include: hosting and providing instructors for Codebar events, hiring from career-changer coding bootcamps, and also currently supporting two apprentices who started out in the Support Team at Spektrix but are now working with us as Apprentice Software Engineers. We strive for diversity and empower our staff to drive change. We are proud that our delivery manager Keisha won the Agile Angel award at 2019 DevelopHer, and that our software engineer Abbie was shortlisted at the same event.
What is your organisation's biggest achievement?
Over the last few years we have put a huge amount of effort into scaling our platform for clients as large as the Barbican Centre (Europe's largest arts organisation). This was a big win for us and validated our belief that Spektrix is the right platform and team to support all sizes of arts organisations. We're also the market leader in the UK with over 40% of the market share.
More recently, we set to work rapidly at the onset of the coronavirus lockdown to develop a Ticket Converter tool, allowing customers to easily choose between donating or receiving a refund for their tickets to cancelled events. Our clients reported that the tool made a massive difference to them during a very difficult time, and that they received full or partial donations on a majority of the tickets when they would otherwise have expected to have to fully refund everyone. The retained revenue is vital in helping theatres and venues to survive beyond the lockdown. Recognising how important this was to the industry, Spektrix made it available for any organisation to make use of, free of charge. It has been very fortunate that some of our teams were already working flexibly, remote first, often from home, and as such we were able to support our clients in adapting to new working practices without compromising our level of service.
What would you consider to be your organisation's biggest challenge?
The arts industry is currently undergoing its biggest challenge in living memory. Spektrix is supporting the sector by building the tools required and consulting on processes to keep the operational cost of the disruption low for the whole industry. This is why we released our Ticket Converter for free to anyone who could make use of it. We are already working on ways that we can help our clients as the government eases out of lockdown and people start to feel more comfortable visiting venues once again.
What do you think the future looks like for Manchester's tech sector?
Manchester has gained a great reputation as the north's tech capital beginning with its past as a city of industry and engineering, and now with the huge investment we are seeing in organisations across Media City and the city centre. Business is booming! However, we should be mindful of the changes and risks this brings to our city too. Many of the new buildings under construction are for existing big businesses. Smaller companies need to use the current appetite for tech and innovation to their advantage and create a working culture that people want to be part of (e.g. flexible working, excellent working conditions, etc.) to set themselves apart, keep themselves competitive and not be pushed out by big business.
Tell us something that we might not know about your company?
We have a #cute-animals channel on Slack where colleagues share pics of their furry friends! A picture of an adorable dog, cat, rabbit, (guinea pig, goat, alpaca…) always brightens up our day.
Want to raise your profile?
If you want your company featured on our website, social media and newsletter, email michael@manchesterdigital.com