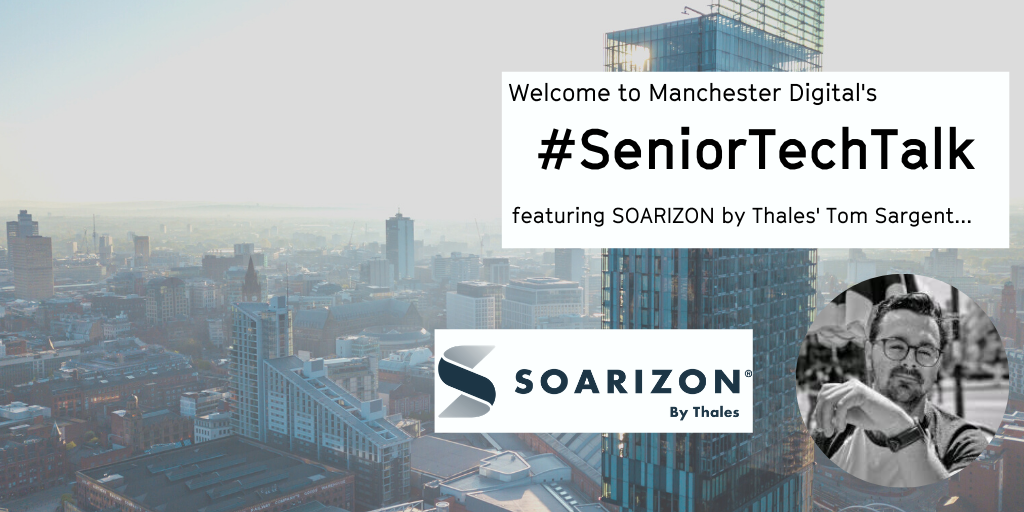 Thales is one of the region's top tech employers. When we had the opportunity to speak with Tom Sargent, Growth Hacker at SOARIZON by Thales, we jumped at the chance to find out more about his role, and what is going on within the organisation in our latest Senior Tech Talk.
Could you please tell us a little more about Thales as an organisation and your goals as a business?
Thales is a global technology leader in the Aerospace, Transportation, Defence, Space and Digital Security markets, with around 80,000 employees in 68 countries worldwide. Thales UK accounts for a significant proportion of the group's global footprint, with 6,500 employees across 9 sites, including Cheadle in Greater Manchester.
I work for SOARIZON by Thales which provides technology and services for the commercial drone sector across Europe. Our primary offering is a digital platform through which drone operators can plan drone flights, everything from checking weather forecasts, to analysing airspace and completing thorough risk assessments, making previously time-consuming and manual processes easier and more efficient.
Your job title is Growth Hacker, could you please talk us through what that means?
It is a difficult role to describe, but growth hackers approach marketing with a focus on innovation, scalability, and user connectivity. Growth hackers build the product's potential growth, including user acquisition, onboarding, monetisation, retention, and virality, into the product itself. To do this they rely on quick, cheap and precise techniques to experiment and test a solution.
A growth hacker is a quantifier: The person who knows the customer base by staring into the data and knows how to measure everything by the appropriate metrics. A growth hacker is a tester: They know how to test and experiment, and more importantly, how to code and automate those processes for continuous use. A growth hacker is also a creative marketer: In the analogy of David versus Goliath, the growth hacker is David. This is the person who can use data insights strategically to gain an advantage over larger competitors.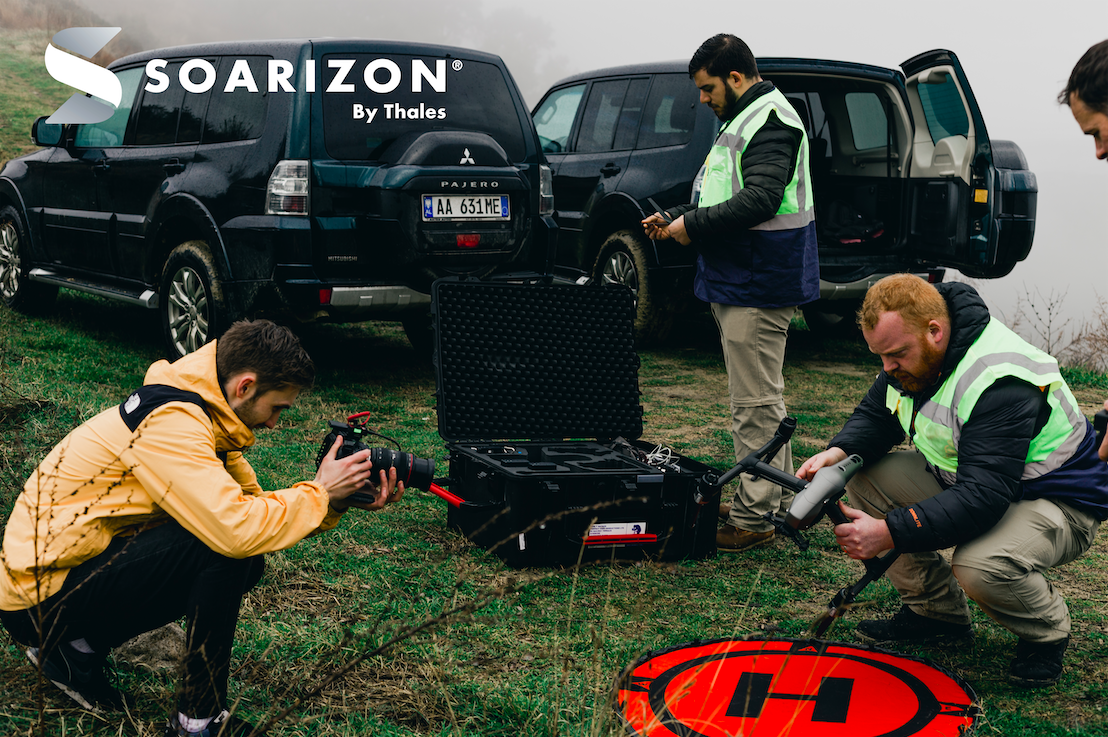 It's fair to say that your role involves working with a lot of data. Can you tell us some of the coolest things outcomes that have happened due to your analysis?
One of the key aspects of growth hacking is speed, this means that I rarely work on large scale campaigns, but favour lots of smaller wins that sum to a greater impact. As James Clear talks about in his book Atomic Habits: a 1% improvement everyday for a year will leave you 37 times better than when you started, due to compounding effects.
Having said that, a lot of the insights I have delivered through data analytics have helped uncover huge wins for us. New features have been developed to fill gaps identified, competitors have been overtaken by quick pivots and partnerships have been forged by identifying mutual benefits. All found in data.
It can feel like the future has already arrived when we discuss autonomous drones, but what innovation can we expect to see on the horizon?
Drones are here to stay. It seems each day I read about another excellent innovation or trial with them. Recently, there has been a lot of work done to combat the COVID-19 pandemic using drones, including a two-week medical delivery trial in Scotland that we were proud to be involved with.
This is a great example of how technology can help us achieve things we need rapidly and safely. I think, following this, we can expect to see more companies getting involved in using drones as the boundaries and limitations are pushed in these unprecedented times. I expect it won't be long before we see drones as a much more commonplace tool in our daily lives.
In terms of talent attraction, why do you think people want to work for Thales, can you describe the culture?
Thales is an incredible company, not only because of the bright minds it has in its employees; but simply because of the breadth of work it does. Thales operates in so many major sectors: Space, Ground Transportation, Aerospace, Cyber Security and Defence. It's because of this broad range of sectors and projects that it's such an exciting place to work, you can always find something that you really enjoy. During my time working at Thales I have had the opportunity to explore so many areas of engineering, because of this I have been able to find the role that I really enjoy.
Is it important for Thales to be a committed part of Greater Manchester's tech and digital community, if so, why? Also, what actions does the company take to play its part?
It is vital that Thales continues to be a key part of the Greater Manchester digital community. This region has some leading technology innovators from both industry and academia. In addition, the region has a wealth of talented young people who provide a pipeline for our future. Our skills in key strategic digital technologies such as cyber security and UX/UI will be developed in collaboration with our Digital community. Thales is an active member of the Manchester Digital community, having presented details of our autonomous systems at recent events. In addition, we have a representative on the industrial advisory board for MMU Computer Science department, and we sponsor PhD and research activities at Manchester University.
Thales employs apprentices and graduates each year at our Cheadle site, developing digital skills for the future.
What do you think the technology sector in Manchester will look like in ten years' time, and what role will Thales ideally be playing in the ecosystem?
If we look at the pace of change over the past 10 years, the world of digital technology is vastly different from what we could have predicted – this will continue to accelerate at pace over the next 10 years. The collection and analysis of data is a key area, requiring us to be at the forefront of topics such as cyber-security, data analytics, autonomy and user experience technologies. Business models will change, meaning that disruptive and innovative players who can get value from data will shape the future. Manchester must continue to develop skills in areas such as data analytics.
Want to raise your company's profile?
If you would like your business to feature on our website, social media and newsletter, contact thom@manchesterdigital.com for more information.