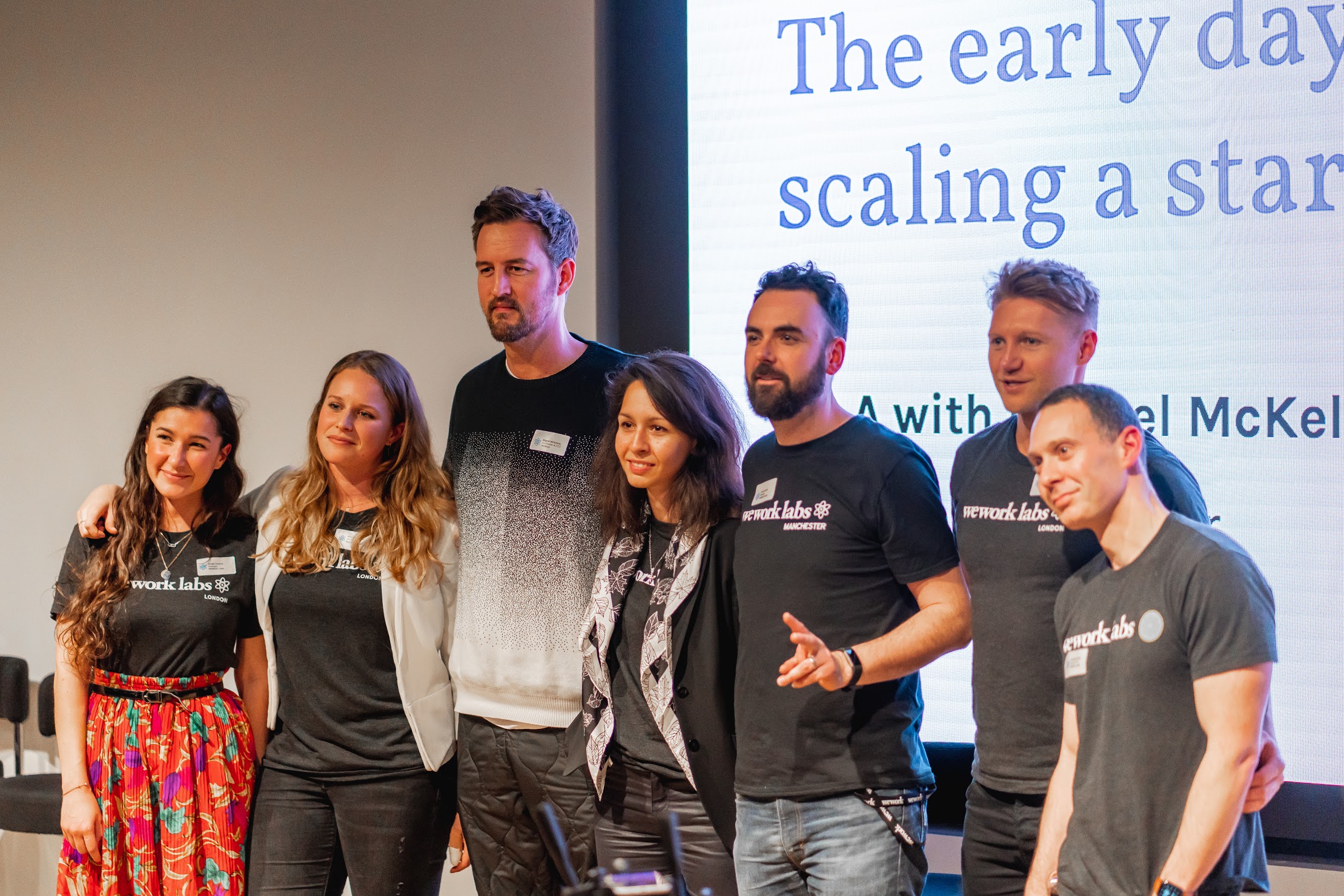 What does your organisation do?
We're building the world's biggest ecosystem of startups. With over 4600 startups in our network, 2000 mentors and partnerships all over the globe we're growing each and every day to help innovative startups with their growth aspirations.
In a nutshell WeWork Labs operates within WeWork's city based infrastructure in 86 locations, running our own in-house incubator/accelerator type co-working space for qualifying businesses. Here our members can collaborate and connect locally or with other Labs startups all over the globe.
This massive global network effect is what is really special about WeWork Labs.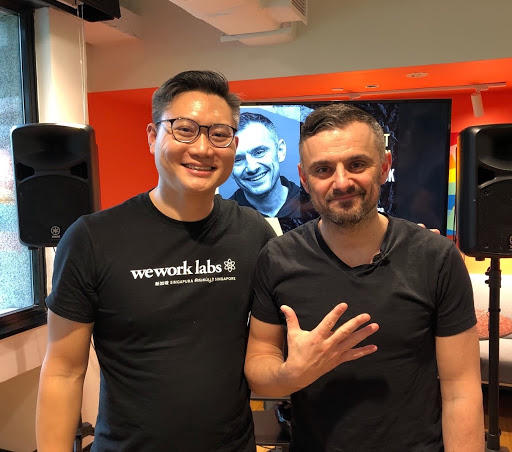 In Manchester itself we're home to around 15 early stage businesses (usually up to Series A) and our members are in a variety of situations ranging from those coding and bootstrapping their MVP's to those currently in fundraising rounds topping £1m. The issues facing any startup no matter which industry they're in are fairly universal so this means the local element of bringing founders and startups together in one inspiring place means that everyone feels part of each other's team and in it together on the journey.
On a local level we give our startups the best co-working environment Manchester has to offer, with amazing programming, mentor office hours, workshops, access to investors and tailored support for their specific business. The extra perks of being in a WeWork building such as great meeting rooms and free coffee etc are also incredibly useful to leverage so as each Labs startup has a professional environment to bring in clients, investors and future team member candidates.
We're always trying to leverage our global network so as our members are talking with the right mentors, investors and fellow startups. Just because the most suitable mentor doesn't live two blocks away shouldn't mean you miss out. Our city based Labs managers are always on the hunt to make warm leads so as our guys can get on with running their businesses. I guess you could say we're like an extra member of their team!
Ultimately, if a startup is serious about making a major impact on a global level then they should be getting in touch with us to join our Labs community. We offer much more than just a piece of furniture in a room and work tirelessly to support everyone as much as we can.
What do you think is currently the biggest issue facing the digital and tech industry?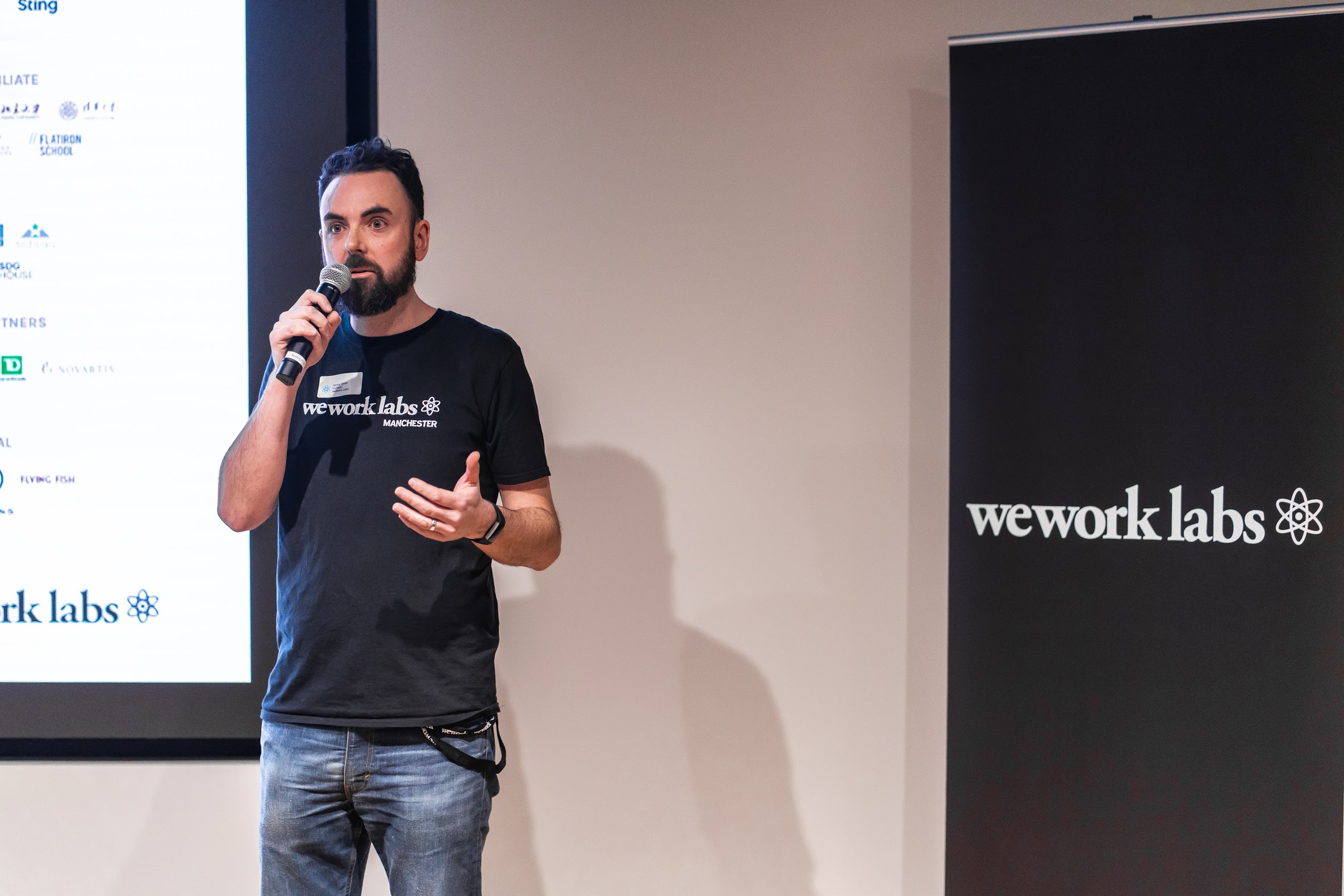 I know it's an old cliche but getting that first investment cheque, sub £150k SEIS say, is still one of the hardest things to do. I meet so many founders with a great idea, MVP etc but still they're struggling to get out of the gates to go full time on the project.
Saying that, when I meet colleagues from around the globe and share stories, you really do start to appreciate how lucky we are here in the UK to have schemes such as SEIS and EIS. The U.S and Australia offer very few tax break incentives to help entrepreneurs get the next generation of businesses up and running.
On a macro global level (and my colleague who runs our Fintech & Blockchain lab will hate me saying this…), there is a concern of mine on the huge amount of power blockchain uses and as it gets more popular this can't be good for the planet going forward. However we're in the innovation space ourselves and, like all new innovations that develop undesirable side effects, this is highly recognised and is something being worked on to get fixed.
What is your organisation's biggest achievement?
We helped startups in our Labs raise over $117m last year. This year we want to dwarf this by putting on more pitching events, grow out our investor network and make more relevant introductions between startups and angels/VC's.
What would you consider to be your organisation's biggest challenge?
This is definitely an interesting question. If I'm totally honest it's probably all about how we can best serve potential and current Labs members and their needs on a day to day basis.
First off it's important that we chat with as many startups as possible to find out what their ambitions are. Are they national, international, high growth? Are they looking for investment? Are they potentially siloed in Manchester in the space they're operating in? What are their actual requirements to help support their goals?
If we agree we can help support a lot of the above then 'we're on' as the value of Labs membership really starts to come into view.
If a founder comes to us and is looking for the cheapest possible desk to plonk themselves at each day and is happy to just exist as opposed to taking advantage of our service then maybe Labs won't be right for them anyway.
And that's cool. Everyone has different needs and we fully respect that. But at our last big quarterly investment night we made 27 introductions to high quality investors just to one business - where else can you find that level of value for what is a competitively priced desk?
I guess our challenge is always to make sure the truly ambitious startups of the world are aware we exist and we keep communicating the true value we offer so as they can take advantage of everything we can do for them.
What do you think the future looks like for Manchester's digital and tech sector?
I'd have to say extremely bright.
It used to be expected that if you were raising investment or wanted to 'make it' then you needed to move to London. I now take calls and emails from investors in London wanting to come and visit us as they see there's exciting stuff going on and they can get in at a much earlier stage, with fair valuations.
I moved to Manchester 12 years ago now and there has been an absolute sea change over the past few years in terms of ambition and the support on offer. There is a real surge in confidence in the city as shown by the rapidly changing Manchester skyline. As the London property market overcooks, the next generation is making Manchester their home or staying here and this is going to bring more innovation, jobs and creative people together to make Manchester one of the leading cities in Europe.
I can't wait to see where we're at in 10 years time. Both my kids will be doing their GCSE's then and I'm excited about the opportunities available to them by living here.
Tell us something we might not know about your company?
We're literally just launching this week a new remote/virtual version of WeWork Labs where members can sign up to get a lot of the perks, without having to take a physical desk in our space. We're rolling this out for a number of reasons but mainly due to requests from potential members who already have private offices, who don't live close by to one of our locations, or like the idea of Labs but feel interactive webinars and remote access is more suited to them.
For us this is great news as we get to add more founders, startups and awesome people to our network - this can only benefit the whole network and lead to more people being successful with their own startups.
To discuss moving into our Manchester based Lab or if you think the virtual offering is for you then please give Jonny a shout on jonny.quirk@wework.com
Want to raise your profile?
Email michael@manchesterdigital.com if you would like to feature on our website.