Download a free membership brochure and discover the benefits of joining the Manchester Digital community for your business.
It's simple - we need more women in the digital and tech industry.
Digital Her exists to address this issue.
Want to get involved? Get in touch to find out more.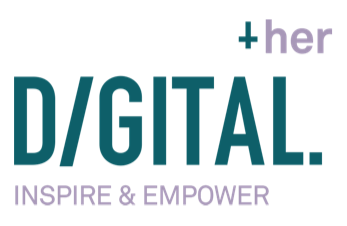 Our impact...
Digital Her was launched by Manchester Digital in 2018 and has already been hugely successful in supporting girls and women with their tech careers.
Reached nearly 4000 girls and women
Supported 200 school and colleges
A community of over 230 Digital Her real role models
Over 500 followers on the Digital Her Instagram account
Next steps
Stay in touch and join the mission.
Visit the Digital Her website to find out more and view our Digital Her role models or get in touch with us via the form below.
Twitter Feed
I successfully participated in the #DigitalHer Module organised by @femaleandmore . Thank you so much for sharing inspiring stories of Courageous and fearless Women in Tech to encourage us. I hope to be part of that breach in digital divide in tech🥰
@ChiamakaAnyan11
6 days ago