30 January 2020 11:30 - 12:30
DID YOU KNOW THAT OVER 20 MILLION PEOPLE WORLDWIDE ARE ACTIVE DAILY USERS OF MICROSOFT TEAMS?
With many employees accessing unsanctioned applications, dozens of ways to share files, and multiple communication channels, the modern workplace presents many challenges for teamwork. The good news is that most businesses already have the solution: Microsoft Teams - the hub for teamwork in Office 365. Many people are unaware that the majority of Microsoft business licenses include Teams and therefore you could start using it today at no extra cost.
Join inTec's Chief Technology Officer, Ray Bell and expert technology consultant, Mark Armstrong as they explore the key benefits of Microsoft Teams. This 1 hour taster session will highlight the array of features which bring together your people, their conversations and their content for a more productive way of working.
---
What's in it for you and your business?
Microsoft Teams is the fastest growing app in Microsoft history! It is the only product that brings everything a team needs to make faster, more informed decisions – chats, meetings, calling and the Office 365 apps – into a single, secure hub. A recent study by Forrester revealed that by empowering employees with Microsoft Teams, businesses can reduce the costs of collaboration, accelerate decision making, and improve the customer and employee experience. The facts speak for themselves…
---
Do you keep hearing about Microsoft Teams but don't know what it actually offers?

Fed up of email taking over your day and looking for a smarter way to work?

Are you a regular user of Microsoft Teams but looking to exploit all of its latest features?

Keen to find out how to integrate Microsoft Teams into your organisation?

Do you want to be able to offer your staff truly flexible working?

Do you have staff that you struggle to communicate with when they are on the road?

Would video conferencing help you connect better with your staff and/or customers?

Do you want to be able to access your files on any device?
If you answered YES to any of those questions, there's no doubt you'll find our FREE Microsoft Teams Taster Session very useful.
Don't miss out - book your place today!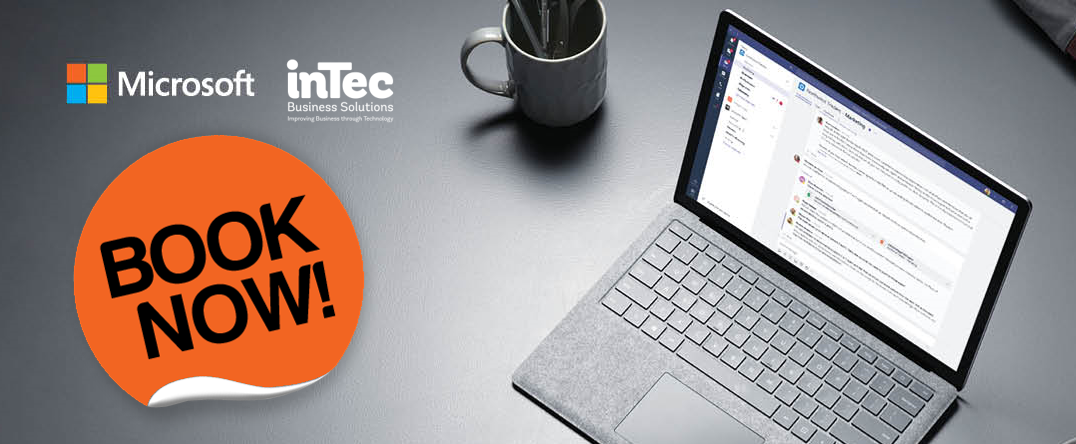 Free
30 January 2020
11:30 - 12:30
Barclays Eagle Lab Union
Albert Square
Manchester
Manchester
M2 6LW