8 June 2023 12:00 - 14:30
Manchester Digital's Tech Leader Talks offers the opportunity for senior leaders in large-scale digital and tech businesses here in the North West to come together to network, share best practices and make new connections.
For our next event, we'll be joined by Phil Haslam, Chief Technology Officer at TalkTalk.
This event will be in the format of a lunch event, including a light lunch for attendees, a keynote presentation and a Q&A session with Phil.
Date: Thursday 8th June 2023
Time: 12.00 - 14:30
Venue: Manchester Digital, Tech Incubator, Manchester Technology Centre, Oxford Road, Manchester, M1 7ED
Free to attend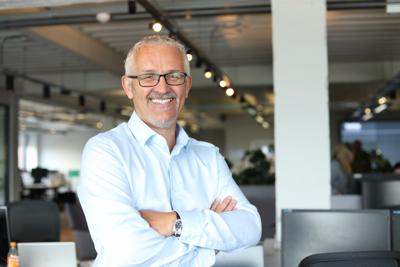 With over 25 years of experience in the telecoms industry, Phil Haslam has been at TalkTalk since they were known as Opal Telecom. He's had a number of roles within their growing business, leading the transformation across operations, IT and networks before taking on his current role of Chief Technology Officer.
He was instrumental in TalkTalks early days as a value minutes provider and the growth of Local Loop Unbundling. Now, he's in charge of the scale and performance of their network, which today carries over 7 Tbps of traffic at peak – and growing! — as well as the Systems that support their colleagues, customers and partners.
To reserve your place, book your ticket today. This event is aimed at senior leaders and decision-makers only, please email kate.wilson@manchesterdigital.com if this does not apply to you but you would like to attend. We reserve the right to cancel any orders.
Please flag any special dietary or accessibility requirements to kate.wilson@manchesterdigital.com as soon as possible.
Free
8 June 2023
12:00 - 14:30
Manchester Digital, Tech Incubator, Manchester Technology Centre, Oxford Road, Manchester, M1 7ED
Sponsored by Slalom