Unhooked Communications
6 November 2019 12:30 - 15:00
We live and work in a world where everything and everyone seems to be judged by success. Failure is a dirty word. Our "identity" on social media, our personal and social lives all exonerate the best of us in all aspects of our live. Our industry loves celebrating award winning pitches, seamless presentations, and perfect executions.
If we do talk about failure we tend to focus on shiny tales of failure that segue seamlessly into reassuring stories of success: The school drop-out turned billionaire; the brand PR disaster turned into a PR dream; the botched interview followed by the perfect job offer. We avoid talking about personal failure at all costs, wanting to appear infallible.
What is missing is a more honest conversation about how we feel while we are failing and after – what makes us choose the safe path afterward vs facing risk again bravely? How can we fail better so that we learn to be more comfortable with risk? And how can failure become a building block in our future success? In many ways, we need to accept that we can fail in some way everyday and that is just as important as our successes.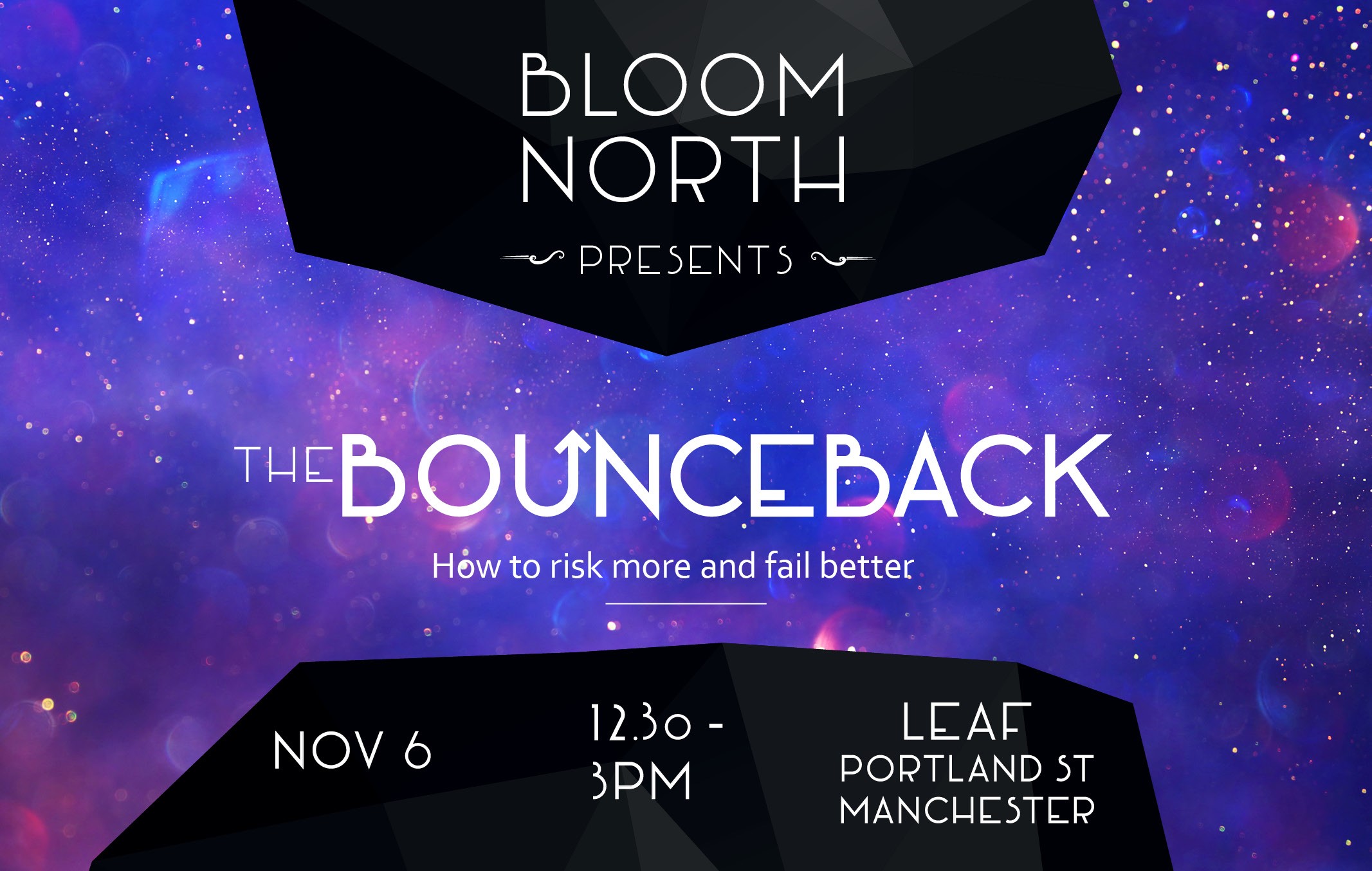 The fantastic panel joining us on 6th November at Leaf to share their 'bouncing back' stories and what their attitude to coping with their own personal failures and coaching other people through their failures are:
Karen Greig: Director of Netball for Manchester Thunder & England Under 21 Coach
Chris Broadbent: Team Member at Naturaw and previously 30+ years experience in the Media Agency world
Lucy Sharp: Founder at Dot Residential
We would love you to join us at Leaf on the 6th November. The panel event will start at 1pm sharp so please arrive a little early for registration and some pre-event networking. We will also be providing some light refreshments and further opportunities to network after the panel discussion.
Bloom North is a a professional network for women in communications.
£11.00
6 November 2019
12:30 - 15:00
Leaf on Portland Street 113–115 Portland Street
Manchester
M1 6DW