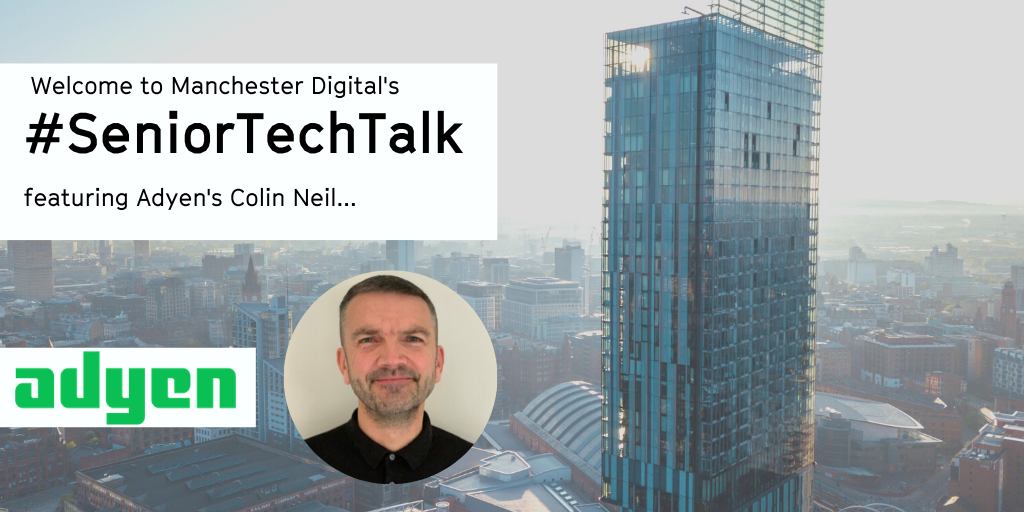 Adyen, the global payment experts, have been making waves within Manchester's buzzing fintech sector. As such, we thought we would catch up with its SVP, Colin Neil to better understand the company and its ambitions within Manchester.
Could you tell us a little bit more about Adyen as an organisation and your goals as a business?
Adyen is a tech company at heart and it's through our technology that we have disrupted the payments market. Our primary goal as a business, is to make payments more accessible. More accessible to consumers in terms of how they experience the customer journey. More accessible to retailers in terms of how they can improve their customer experience and give them opportunities to try new technologies and to expand globally and extend their footprint. So fundamentally that's us and that's broadly our objectives.
And could you describe your role within the organisation?
So I look after the north of the UK. Adyen's an interesting company in that we're a very flat and forward-thinking. We don't stand on hierarchies and don't stand inside disciplined roles and the pieces that go with that, but, fundamentally, my role is to look after the north of the UK. So the way that I look at that and the way that I see that is I'm a retailer at heart, right? So I've always been a retailer. I worked in retail for 20 plus years with my last role being the direct retail director for Burberry.
So my role with Adyen is about supporting retailers in the north of the UK to help them address challenges that they have in terms of their customer journey, where that customer journey might have excess friction or they might not be able to deliver the checkout or the customer experience they want. And their challenge tends to be around something to do with payments. And so I see my role as bringing and adding, technology to retailers and listening to what retailers need to do and helping them overcome some of their challenges.
Adyen is becoming recognised amongst a host of leading retailers as the leading payment platform, what is it that you're offering that's attracting merchants to your service?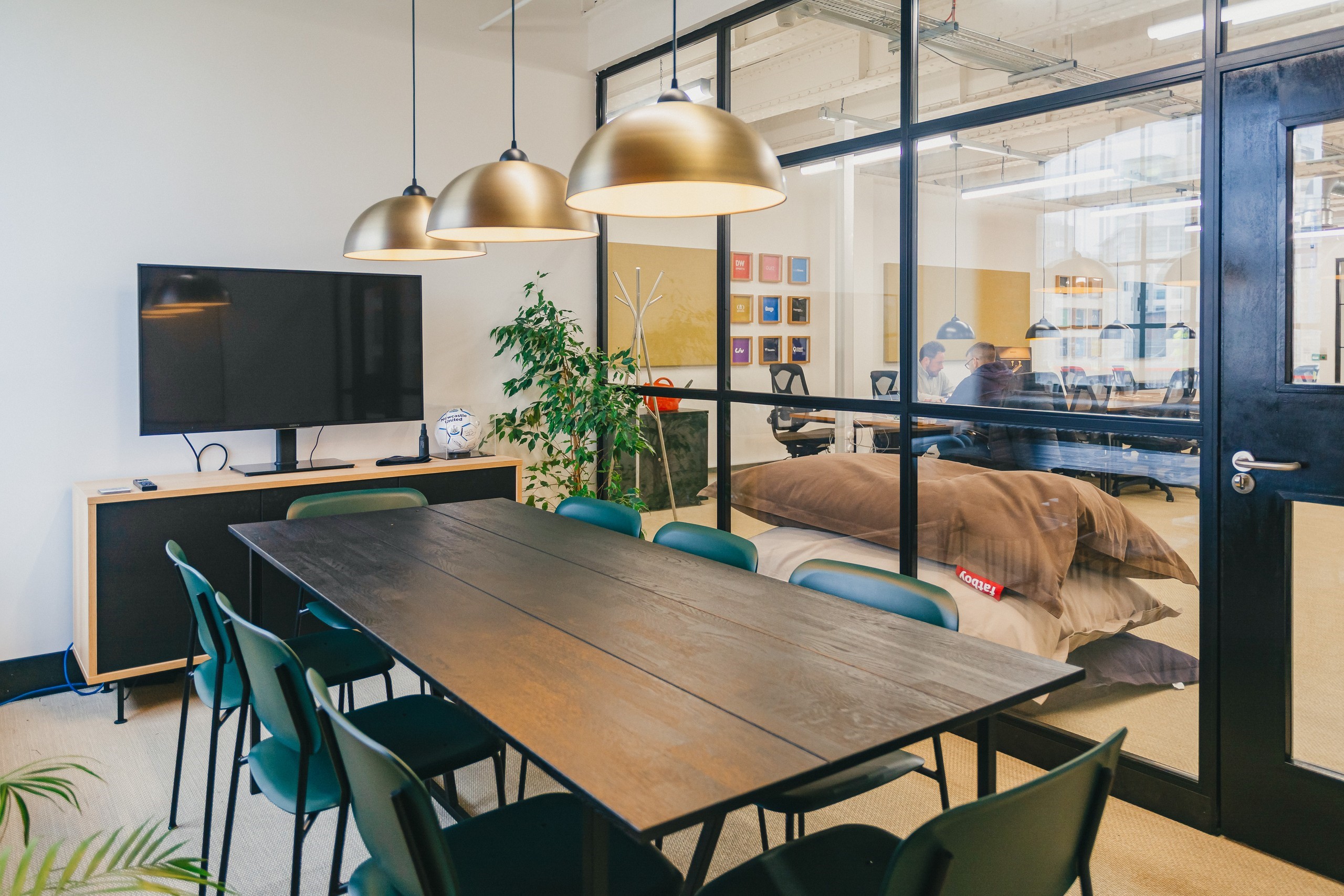 I don't think there's necessarily just one thing. I think our technology itself is very innovative. So if you look at our background and what Adyen set out to do, is that we looked at the old payment ecosystem and found it to be really disjointed.
From there, we started fresh and build a new infrastructure that disrupted the market. With Adyen, the end-to-end payment value chain all belongs to us. And that makes us really interesting for retailers because it makes us very agile when we come to market. It makes us very quick. it allows us to do things that other payment platforms can't do, like offer the breadth of all the global payment methods.
That technology really unlocks a lot of opportunities for retailers. The other thing about Adyen, which can be overlooked, is us as a bunch of people, how we recruit and grow our team. We're very sensitive to our merchants. We're very keen to understand what the merchants want to do. We talk really openly, and really frankly. Our focus is always to listen because we recognise that retailers don't work with a piece of technology, they work with people. And for us it's fundamentally important that those retailers get the right experience of Adyen, that is really important to us.
There's been big changes in the payment landscape recently. Would you mind talking us through what the FCA is and what it means for Manchester?
So yeah, FCA is really interesting. Secure customer authentication has been a hot topic for quite a long time since 3DS2 challenged the way that retailers needed to think about authentication and security. It's been an interesting one because retailers have known for a long time that September 14th was a deadline for them in terms of changing the way that they authenticated customers. And the challenge with 3DS2, for a lot of merchants out there, was that their incumbent payment providers just weren't ready.
And so the European Bank looked at the state of the payment fabric and where a lot of payment providers were in terms of that September 14th mandate. And they allowed the local financial institutions inside of each country to mandate for themselves whether or not they wanted to delay any enforcement to that September 14th deadline or not. What we saw, not unilaterally, was a fragmented decision from most European member states to delay enforcement. That's now meant, for retailers, is that there's no enforcement on the back of not implementing FCA. If you're in the UK, you've got an 18 month delay to that.
It's very difficult for retailers to know exactly what the landscape is going to be, so retailers have a really difficult choice about what to do.
For us it's a really interesting time because we were the first PSP that was ready with 3DS2 and because we have a direct connection to the issuing banks, we can see things like readiness. We can see which banks and which card issuers are going to be able to optimise, to 3DS2. We can see where not presenting FCA is going to mean that there's a risk that your transaction gets rejected.
That means it's quite an innovative time for the retailers who worked with us in Manchester. It provides a great opportunity whereby what they can do is they can genuinely think about, let's be a bit more dynamic in terms of the way that we do it. Let's optimise customer authentication when we need to without it being at the expense of friction in the checkout. And for us that's just really important and it's really important that retailers do it sooner rather than later because they need to learn. You should never want to be last in the market with the technology. You should learn from it as you go. So yeah, it's a really interesting time.
Looking into the future, what innovations can you see coming up in terms of payments and what effect will this have for retailers?
I think it's a difficult one to answer because payment innovation is being driven by consumer behaviour. So when human behaviour changes, payment needs to be able to respond to that switch. We know today that payment is responding to the fact that customers don't shop in channels, they shop by brand and so they browse between online and app and in physical retail. And everything's more accessible and demand for service is more immediate.
I think the important point with regard to payment is that you have to listen to retailers and watch what consumer behaviours are doing and ensure that what underpins you is a really agile platform. When you can see where consumer behaviour is going, and you can evolve your platform and respond to changes in payment methods in a really quick, agile way, you can then allows retailers to adopt those new ways of paying or new ways of interacting without having to overhaul the platform every time or reintegrate to another provider. That's the key.
In terms of Manchester businesses expanding internationally, are you helping Manchester businesses to do this with your product?
One of Ayden's strengths is that we already cater for customer choice or customer preference when it comes to payment. Customers do not pay in the same way at the global level. So you go into Europe and what you see is card, i.e. Visa or MasterCard. You move into Asia and what you see is a lot more wallet-based activity. I think the way that we help retailers in the purest sense is that we already have those methods integrated on the platform. So the benefit for the retailer is that when they integrate to Adyen, then the method is available.
They literally switch it on, there's no secondary integration. And with that comes cost and different ways of reconciling inbound funds and different contracts. There's none of that. Everything is underpinned. One contract, one platform, one integration.
Are you seeing many businesses in Manchester take up this feature?
Definitely. It's rare now that a retailer only wants to talk to you about UK because they are UK-based and have no aspirations to grow internationally. What you're seeing, especially in Manchester, is a huge ecosystem of eCommerce retailers who want to be able to expand their geography and they have a product that's appealing cross border and so genuinely want to understand what's the best way to leverage that through payment methods, through implementing local entity and utilizing Adyen's local acquiring licenses across the world.
How does Adyen go about hiring people? What are you looking for? What's the culture at Adyen?
I think we've got quite a unique culture. Adyen is a business that's grown rapidly and I think we're very proud of the fact that our attrition as a global business is really good. We don't see a great deal of staff turn over. People enjoy working at Adyen and they don't leave. And I think there's reasons for that. I think our platform is very strong. We build great relationships with retailers and we really value those relationships that we have with retailers, which makes it a really great place to work. But culturally as a business, people are very accountable. Our business is all around recruiting the right people and to give those people a level of autonomy to make the right decisions – a right decision for the retailer and the right decision for Adyen.
There's a lot of trust placed in people, because we invest heavily in the way that we recruit, ensuring that the people who join Adyen are going to fit with us as a business just as much as of course technically, in our product.

It's really relaxed, it's a really great place to work. And Adyen UK won an award last year in terms of being recognised as one of the great places to work. And I think that really is an indictment of our culture. For us it's really important that what we do is we recruit and we shape the Manchester office based upon the need that we see in Manchester.
As someone who's worked across businesses in London and Manchester, what would you say the difference is between ecosystems?
It's pleasing to see that Manchester businesses, they're not as slow-moving as some of the London businesses that I've worked in. And because of that, they come with new ways of thinking, new ways of working, much more agile, much more tech-focused, much more tech-driven. And I think that really begins to explain why you start to see such a boom in some of these businesses.
What changes are you seeing in shopping behaviours?
We're seeing now that there is that lack of loyalty to a channel. So I think there's an overwhelming desire of retailers to be convenient. So retailers need to be able to respond to the fact that ultimately customers want less friction, speed and convenience in the shopping process. So, what does that look like in the retail environment? Well, I've got teenage children and they quite happily step between an app and an online and an in store experience and they're not loyal to any of the channels. But, they'll be loyal to the brands based around the convenience with those brands. And whether that's convenience in terms of the speed of checkout, whether that's in terms of how a brand has is UX and it's easy to navigate. Whether that's in terms of things that are fundamentally important like speed of delivery. I think that search for convenience and speed is something that we're seeing and something that we're going to see more and more of. And obviously payments are really important in that cumbersome checkout processes will lead to higher rates of abandonment. Lack of preferred payment methods, will lead to that abandonment. And those things we've got to try and respond to I guess.
Interested in raising your profile?
Speak to michael@manchesterdigital.com to discuss getting your content featured on our site and shared across our network.