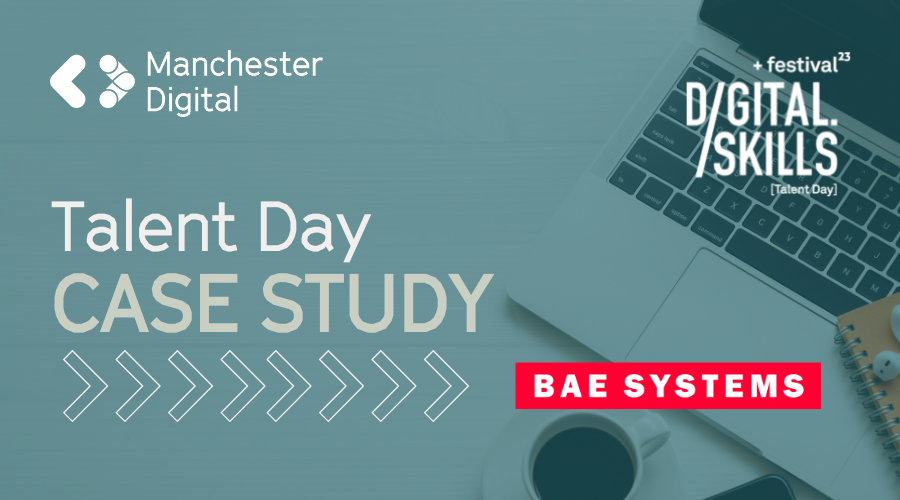 Talent Day Case Study with BAE Systems
With Manchester Digital's Digital Skills Festival just around the corner, we spoke to Neil about how his experience as a Talent Day attendee last year and how that led to a job as a Software Engineer at BAE Systems Digital Intelligence.

What was your experience of Talent Day 2022?
My experience at Talent Day 2022 was amazing as it gave me a chance to speak to several employers in person. I was able to ask questions to gain a deeper understanding of the culture and software engineering role. As a recent bootcamp graduate, these conversations were invaluable as I was looking for a company that prioritises learning and development.
How did you find the hiring process with BAE Systems?
I found the hiring process to be smooth. After filling out the application and sending in my CV I got an interview shortly after. I went through my CV and presented my final week project from my coding bootcamp. Throughout this whole process I was in regular contact with my recruiter.
What has been your highlight from your first year at BAE Systems?
It's difficult to narrow it down to one highlight as there has been so many. Since joining I've kicked off my cloud journey by becoming an AWS Certified Cloud Practitioner. I've also volunteered for multiple recruitment events. It's been great to share my journey into tech and BAE Systems in order to inspire others.
Thanks Neil!

Click here to learn more about BAE Systems.
Book tickets for Talent Day 2023 here.