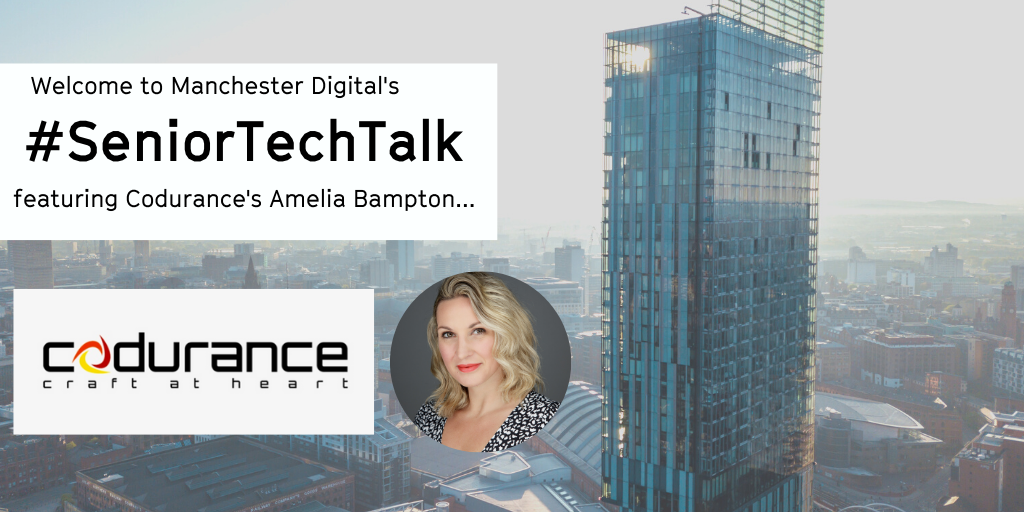 Codurance build well-crafted software and help development teams to get better at continuously delivering software. Their craftspeople are renowned for their technology expertise especially in Web, Devops, Big Data, Continuous Delivery, and Cloud Platforms.
Having just hired a new Regional Director, Amelia Bampton, to focus on Manchester, we thought now would be a great time to catch up with her in our latest edition of #MDSeniorTechTalk.
Could you tell us a little bit more about Codurance as an organisation and your goals as a business?
It's a really lovely story, actually. Our two founders, Sandro and Mashooq, were working together in 2010, and in their spare time, set up their London Software Craftsmanship Community in London, the LSCC, as it's known, which now has over 5,000 members
They just felt there was a need for a space for other passionate developers to come and really hone their craft as software developers.
It was immensely popular and three years later they set up Codurance, a software consultancy with quality and value at its core, to try and really bring together the passions and the principles that they'd witnessed in the software craftsmanship community.
As a result, Codurance was born in 2013. And the two owners started building out their own network and pipeline of clients, primarily and initially around London but now we've now got offices in Barcelona and Manchester. They've had immense growth and success in the seven years it's been from the birth of the company to now.
We have a really busy pipeline in London and Barcelona, with clients such as ASOS and Mango benefitting from our expertise and delivery in software modernisation, just one of the services that we provide. We also provide software delivery, specialist expertise and strategic advice.
As part of the Software Delivery service, we build brand new bespoke products with clients, one of those is Cazoo, a new company making big waves in the way second hand cars are sold.
A goal for us as a company is to be the first company that people think of when they want to build software well. We help our clients by modernising existing software to make change easy, providing expert strategic advice to align business and technology, specialist expertise for key challenges, and software delivery capability to meet time critical business needs.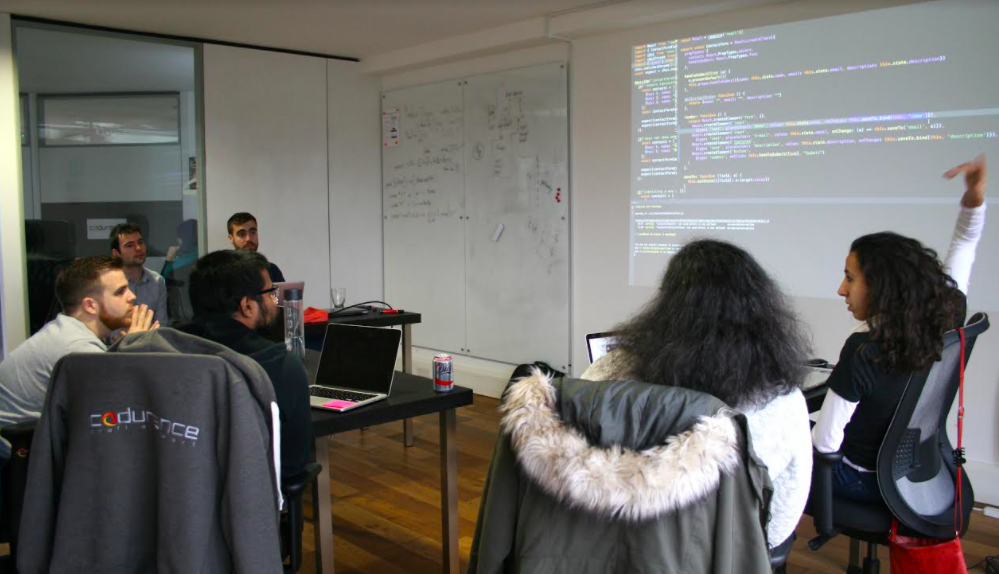 Fantastic. And could you please explain your role within the company?
As a result of the growth of London and Barcelona offices, we found that we needed regional focus in Manchester. That meant Codurance needed someone to come into the role of regional director to look after everything in Manchester. It's a really far-reaching role, which I absolutely love. There are elements of brand awareness and marketing in and around Manchester and the Northwest. And putting the strategy in place and executing that.
There is also the client engagement side; making sure all the projects are running effectively. My previous technology career background is in delivery management so this all part of the role is a really natural place for me to be.
And there is the people element too – attracting and retaining the talent within Manchester. I love this side of things as I'm immensely passionate about making any working environment that I'm involved with a really great place to be where people enjoy showing up to every day.
My biggest passions are Manchester, technology and people. And in this role, I get to combine all of those things, so a lot of the time it doesn't feel like work to me because I'm doing what I enjoy every day.
Now that you are in the role, what impact do you hope to have within the region in the near future?
I want to understand what challenges other companies and organisations are having when they start their own software modernisation project or when they are trying to move from a big monolith IT system to micro services? Are they a start up, a scale up? Are they trying to build a brand new product and they need some help with their software delivery?
I'm immensely proud of the great work that Codurance does. We deliver excellent software,e're thought leaders in the industry and dedicated to delivering great products and services to our clients. Really, the impact I want to have in Manchester is by making the Manchester community and different companies and industries become more aware of the great work that Codurance has been doing in the UK and also globally, so that we can help their organisations grow and succeed.
As I mentioned, my passion is technology and how it enables businesses to meet their own personal goals. I've always loved learning about new things in business; and in this role I can't wait to talk to people and find out where their challenges are and work out where Codurance can help them, either with specialist expertise, technology roadmap and/or the delivery of products and services to market.
On a personal level, I've got a lot of key passions around women in technology and making technology a more inclusive place to work. Breaking down the barriers for people getting jobs and careers in technology. I feel very blessed and I'm honoured that I've had the great opportunities that I've had.
As I really enjoyed my career in tech and what I do every day and I'd love to open the gates a bit more so more people have that opportunity to find whatever role is for them in the technology space. With this in mind, I can't wait to give something back and support communities doing great work in this area.
What's the working culture like at Codurance? And what specifically does the organisation do to attract and retain talent?
At Codurance we are really focused on openness and transparency.
For example, we have open salaries, so everyone in the company can see the salary of any other employee. That's because we want to remove inherent unfairness and local optimisation in secret compensations. We want to take that out of the equation so what people are talking about is the really cool, important stuff.
This openness and transparency means it has a community, not a traditional company feel. People come together because of a love for learning, growth and software excellence.
We have a lot of community events and they're all people sharing their own lightning talks or discussions about new things going on in the industry. This all adds to that community feeling.
Personally, I have come into the role during lockdown and COVID, and it's been absolutely seamless. You wouldn't believe the relationships you can actually build up over video calls; everyone's so generous with their time. Any new starter into the company, people volunteer their time to do thirty-minute meet and greets. And I'm almost amazed and overwhelmed at just how much our employees want to welcome that new people into this community and give them the best on-boarding that they can get.
Our warm and inclusive community means that it's easy to retain talent. So how do we attract new employees? It's a really great question.The basic answer is, I think, because we're very well known for our software excellence, our high standards in terms of delivery and being cutting-edge pioneers of a lot of change within the tech industry and excellence around XP practices and in the DevOps space.
People know us for all these great practices and we have a great reputation in the industry, which means people want to come and work for us because they know that being part of our company, our community, will only help them develop themselves with their craft in the software development space. We run something called the Codurance Academy a few times a year. Because of the standards we set by our developers, people come in and they will take some time to get to go through the Academy knowing that in doing so that they've honed their craft to a certain level before they go on any client engagements.
Everyone that I've spoken to that has been through the Academy, they'll talk about how they've moved from really great roles in other great companies, but they know personally they want to be the best software developer that they can be. And they will happily come and take some time to move through the Academy because they know in the longer term, it's only going to make them stronger and more advanced software developers.
I think with Manchester being particularly competitive for talent and the Manchester tech community being quite small and community-based, there's an element of just being well known. Giving something back to the community helps attract talent. If you're active in the community, you're hosting events, you're talking at events, you're just helping to let people know who you are and what you're about, your vision for the company. Then eventually people who feel they're the right fit know who you are to find you.
What is it about Codurance that makes the company stand out from other software specialists?
Because of our culture and beginnings, we have a real focus on software craftsmanship and the level of software value and delivery. We want to always be well known in the industry in the UK and globally, for driving change by delivering great services to our clients. And doing it in a way that enables the clients and the businesses we work with, to be set up for success and to be sustainable going forward.
We are recognised for our thought leadership and our excellent software delivery and service. Sandro, one of the co-founders, is a well established author, his book The Software Craftsman has had huge success and he is just one of the authors in the company. And the combination of our thought leadership and excellent delivery and value means that people come to us when in need of strategic thinking and specialist expertise.
If you're a company that is looking to set up a cloud migration project, for example, and you don't know where to start, then we've got key people in the organisation that you could talk and discuss these problems with, that will help you on that process and on that journey.
And you can see that in the feedback we get in our client testimonials, that quality of service. We don't just come in and deliver a technology project or product. Where needed we can help influence ways of working, around XP practices, continuous delivery, test-driven development, for example. Excellence is at the heart of everything we do.
We relish going into organisations and helping to educate and drive forward the development practices in other organisations – there's always that value and level of service that people get from working with Codurance.
Is being part of Greater Manchester's tech and digital ecosystem important to Codurance? And if so, what does the company do to be a part of the community?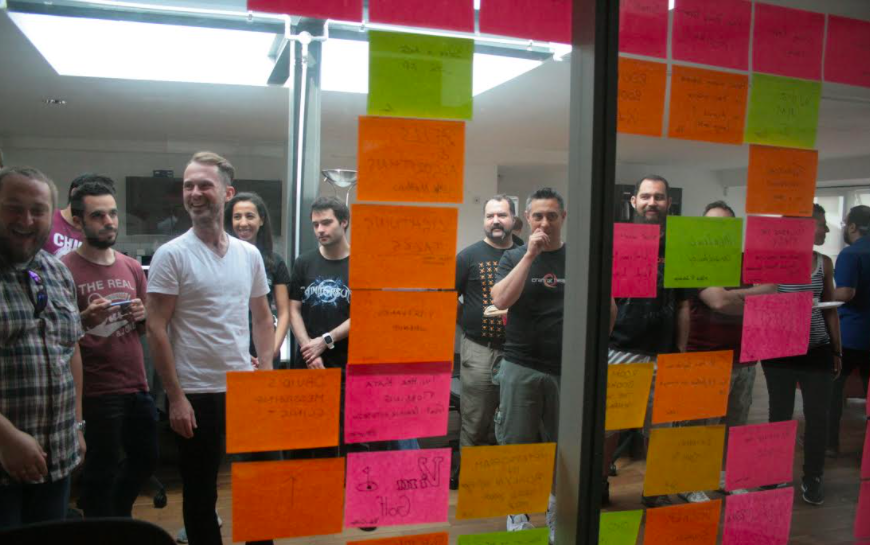 It's immensely important. In Codurance, internally, we do lots of knowledge sharing and lightning talks. We enjoy taking our internal culture and sharing it with the community.
We've set up SC North. So, Software Crafters North, to complement the existing London community. We host a lot of events as part of that and also our other community MCR Patterns Group. We are also active in other groups hosted by other people too, including lambda lounge, .net north, Manchester Java Community and DevOps Manchester, to name a few.
So, I think to that point, yes, it is important. You can always see with great developers, that thirst for learning and for knowledge and always honing their craft. And I think that's why the communities do so well, they are well attended because software developers always want to be growing and learning and trying new things and really pushing their own knowledge and learning and understanding of different technologies and different practices and principles, which I just love to see.
Something that I'm immensely passionate about, which we mentioned before, is my involvement in women in technology and women in tech communities. I'm part of the Women in IT Leadership in the Northwest. And I'm currently planning to host my first virtual event as part of that community. And I like to give something back to the community in terms of making it easier for people to find careers in technology by potentially breaking down some of the current entry points that people might find in terms of their routes in, and their skill set, it's great to see for example, lots of activity currently in the career changer space now which is attracting more people to tech. I will always support these types of initiatives, it's great for people to find their career in tech at any stage in their career.
And that's one of the reasons that myself and a couple of my colleagues from Codurance have volunteered for the Manchester Digital's Switch to Digital Week in October. And for me, because my career path goes through the business analyst, the project manager delivery pathway, as opposed to being a developer and being a core tech person. I think sometimes the roles like a delivery manager are lesser known about. And so, something I'm always really keen to do because I still class myself as a technologist, as a woman in technology, is to open people's eyes to the fact that you can work in different roles in technology without going down that developer route.
I feel very blessed with the career I've had to date. I've spanned multiple industries and I'm always learning something new about businesses, the industry market trends and technology itself. So anything I can do to help people find their own career is immensely important for me, as it is for Codurance, too.
Want to raise your company's profile?
If your company would like to feature on our website, across our social media and in our newsletter, contact myles.hamilton@manchesterdigital.com for more information.