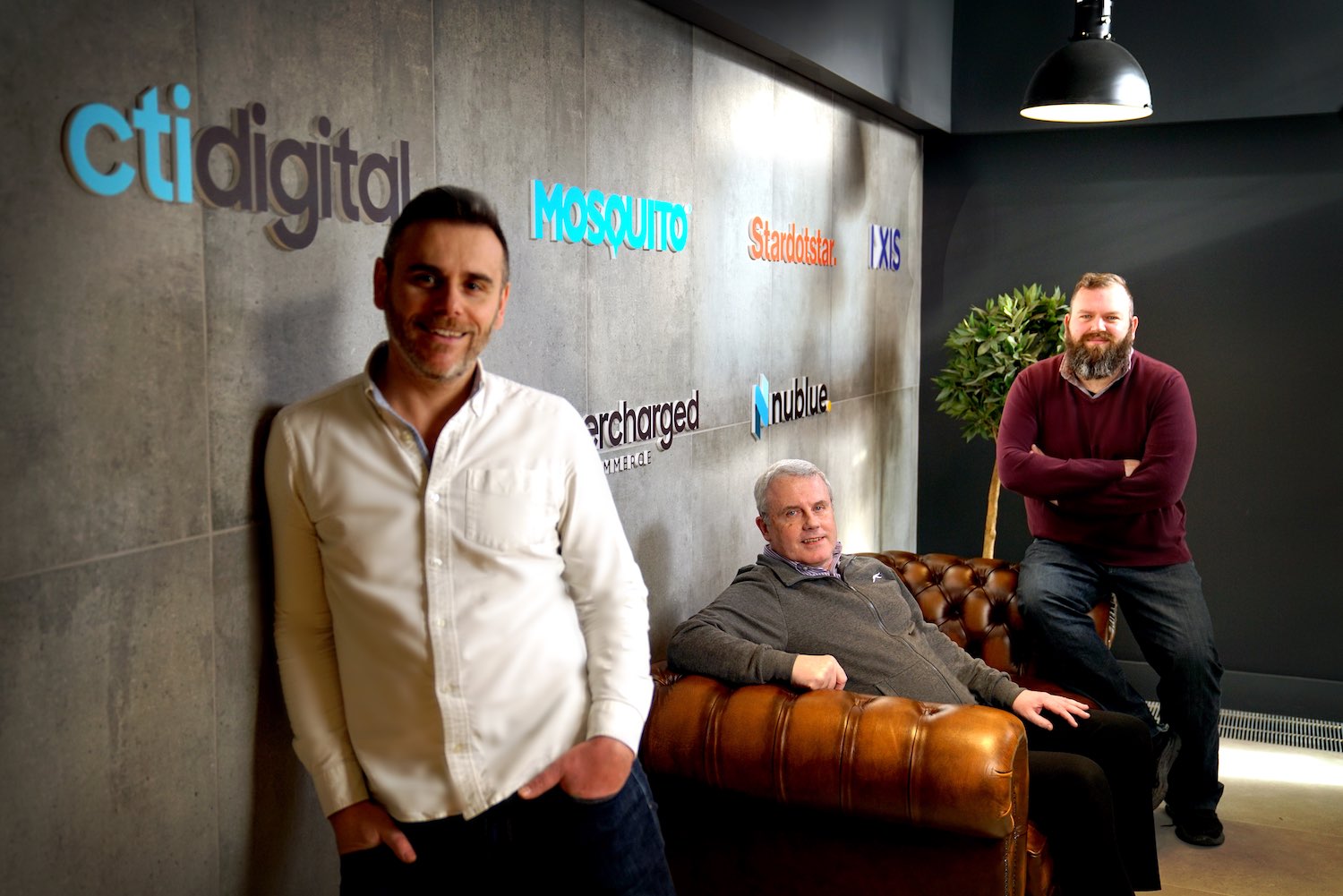 The group, independently owned by CTI Holdings, is now one of the largest 'full-service' agencies outside of London with 200+ staff and an estimated £15M turnover, making it the most equipped digital-first integrated agency outside of London. This includes growth from the £3.6m turnover added to the group by Mosquito.
The CTI group's brands; cti digital, supercharged commerce, Stardotstar, Nublue, Ixis, and now Mosquito form a network of specialist agencies.
The group has strategically selected digital-first agencies to form a 'network of specialists' that are able to provide a holistic, integrated offering of which the agility of the service enables teams to act as an extension of a client's internal team. The group will offer strategic, creative and technical through-the-line services to cater for every business or brand's growth journey; from backed start-ups to global enterprise.
Mosquito will join the group's headquarters in Ancoats, Manchester where the 16,000 sq ft premises' in-house resources will grow again to deliver strategic decisions, insight and vision. In addition to the fully-equipped UX and behavioural study lab, Mosquito's addition will bring photography and creative studios to deliver insights and decisions for business growth and CRO, along with the near real-time creative output to cater for the visual demands of social media. All of the studios and open-plan office space have been designed with one-way flows and capacity limits to cater for social distancing requirements to enable clients and staff to use the spaces in the near future.
"As brands require more agility in their digital strategy, they are turning to the energy and flexibility available at boutique and specialist agencies. But then they get stuck managing multiple accounts with different approaches. With the group, we are offering something rare; specialist creative and technical studios, interconnected by strategy lead account management."
- Nick Rhind, CEO of CTI Holdings.
The group aims to achieve a 30% growth over the next 2 years.
Mosquito is a digital-first brand communications agency which combines digital customer experience and engagement with brand building and performance marketing expertise. This combination of skills and experience has enabled them to win over 50 awards in the last 5 years both nationally and internationally. They service across B2B, B2C, FMCG, Pharmaceutical, charity and education. Clients include; Zoflora, Horlicks, Basketball England, British Nutrition Foundation and Insync Bikes.
The group added that they will continue to grow by focusing on evolving services as consumer behaviours change and invest in strategy-led account management on an international level.
"Having Mosquito onboard ads a new creative dimension to the group. Their performance marketing and brand building skill sets will give our clients an edge and enable us to build brand reputation and following in addition to their technical capabilities."
- Continued Nick Rhind, CEO
"With consumer and customer behaviour continually evolving in the digital space, brands and business are now demanding both sides of the coin from an agency - from deep technical strategy implementation to the experiential touchpoints a customer now expects from a brand. It was evident to choose the right group that delivered the same vision and ambition to allow our customers to thrive and grow.
The move to the CTI group has been a carefully considered strategic decision for the agency. With our insights to behaviourally and contextually connect business with consumers and customers, Nick and I both felt by joining together we were able to complete the full picture of every touchpoint a future-focused business demands. Equipping so many independent agencies at the top of their game means we are able to deliver a service offer like no other."
- Anthony Diver, Executive Creative Director and Mosquito MD.