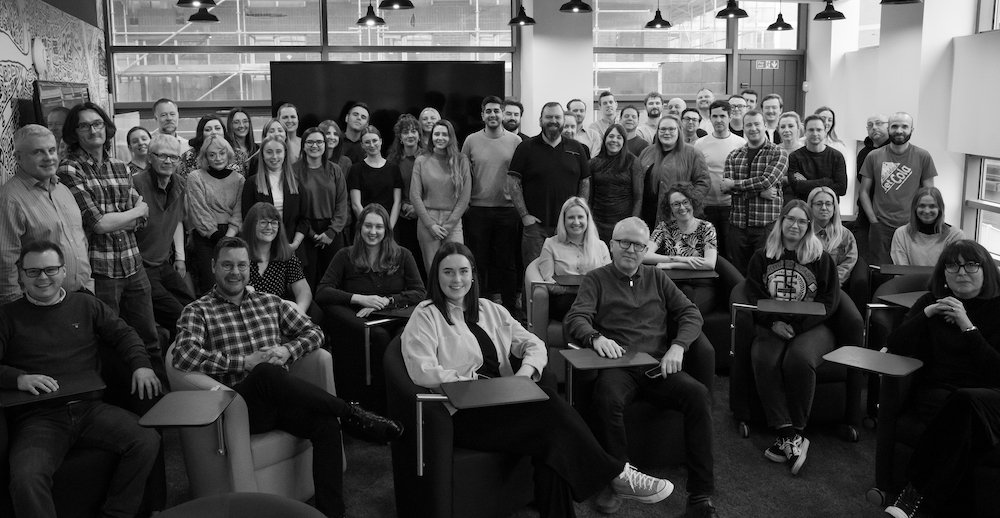 Today, we're excited to announce that the CTI Group has secured a £25m minority investment from leading mid-market private equity firm LDC. This investment will support the next stage of our international growth plans, enabling us to expand and enhance our suite of digital services, and create global career opportunities for our people.
Read the full story below:
With LDC's support, CTI plans to deliver ambitious international buy-and-build strategy
Investment will enable CTI to create global career opportunities as it services a growing international client base
CTI Group (CTI), the fast-growing digital agency, has secured a £25m minority investment from leading mid-market private equity firm LDC, to support the next stage of its international growth plans.

Headquartered in Manchester, award-winning CTI helps companies to grow and develop through digital transformation, providing a range of services that includes digital marketing, web and app development and digital strategy. Founded almost 20 years ago, it has developed an enviable reputation as an industry leader through its commitment to its people, its clients and its use of cutting-edge technologies.

Having completed five acquisitions in the past three years, CTI has grown quickly, with revenues rising to £18m in the last 12 months. Companies operating under the CTI Group umbrella now include CTI Digital, Supercharged Commerce, Stardotstar, Nublue, Ixis, Worship and Mosquito. It employs 175 people across its offices in Manchester and Lancaster.
LDC's £25m minority investment will help the existing management team, led by Founder Nick Rhind, to expand and enhance its existing suite of digital services and acquire complementary businesses in the UK and overseas. This includes plans to expand into new international territories, in addition to opening new offices to support a growing client base in the USA, Europe and Asia.

The partnership also provides Nick and the team with additional capital to deliver on their plans to build a people-first international agency. One that provides world class digital solutions and campaigns to clients, whilst creating global career opportunities for its people.

Richard Ibbett, Jacob Leone and Dale Alderson from LDC's Manchester-based North West team led the investment. As part of the transaction, Richard and Dale will join the board alongside Simon Wilkinson, former CEO of global software services company Mobica, who joins the group as Non-Executive Chairman.

Nick Rhind, CEO and Founder of CTI, said:
Rich, Dale and Jacob really took the time to get to know our people and our business. They also understood the importance of preserving the things that have made us successful as we grow, from our entrepreneurial culture to our focus on client service. We're excited to create new opportunities as we bring our expertise to bear for clients all around the world through a combination of organic growth and further acquisitions.

Our people will continue to be at the heart of everything we do and this partnership will enable us to continually invest in them through a first-class training and development programme, as well as enhanced career progression pathways, rewards and recognition.
Richard Ibbett, Investment Director at LDC in Manchester, added: "Nick and the team have built an impressive digital agency that is growing rapidly. Our support will help the management team to accelerate this momentum. We are already working closely with them to support a pipeline of exciting opportunities that will further expand the business."

LDC is committed to investing in at least 100 mid-market businesses across the UK over the next five years. It has provided £1.3bn in funding to support more than 130 TMT businesses including leading UK games developer Marmalade Game Studio, software solutions provider IEG4, and surveillance technology specialist WCCTV.

CTI Group was advised by BDO (corporate finance) and DLA Piper (legal).

LDC was advised by EY (corporate finance and tax), BDO (financial due diligence), Addleshaw Goddard (legal) and GRAPH (commercial due diligence).
For more information please contact:  Kirstie Buchanan, Growth and Partnership Director: k.buchanan@ctidigital.com / 07803 853053