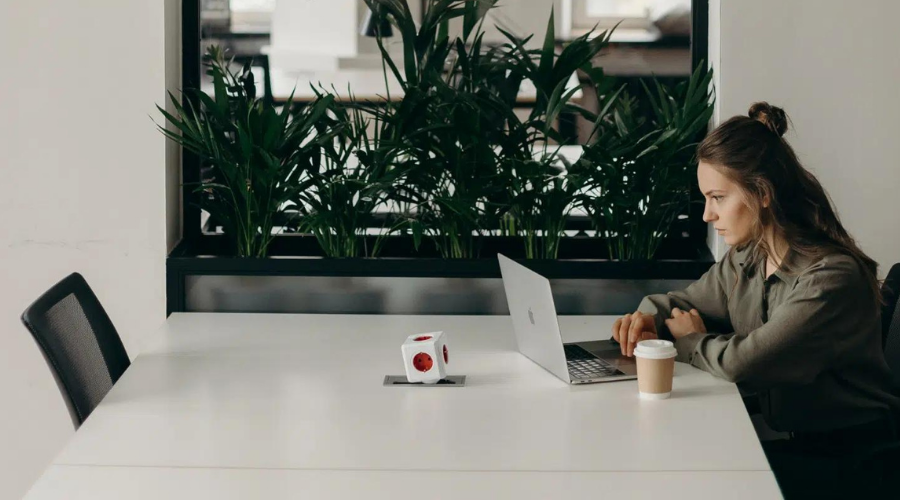 When businesses fail, it's usually not because it has become unviable, but often the result of the founders becoming so fatigued by problem solving, they decide to euthanise it for their own sanity.
But forewarned is forearmed. You may find it reassuring to know that many of these challenges are the same in every single business.
1. You don't have any processes
In the early stages of your business, you think process is something that established businesses need to consider – not little start-ups. You need to worry about making enough money to survive the month, not waste your time and energy on bureaucratic box-ticking exercises that don't make any extra profit, right?
It's a logical assumption to make, but it's short-sighted. Many start-ups learn that the hard way. Like when a client doesn't pay an invoice and they have no contract to protect them. Or when a client takes weeks (even months!) to send you what you need to start the project. And you're not being paid in the meantime. These are problems that might have been avoided with a robust Onboarding process, and watertight terms. Maybe you're a salon owner who's suffering lots of last-minute cancellations, but you don't have a cancellation policy and deposit scheme?
Suddenly, those processes start translating into extra profit. Or lack of.
2. A client hasn't paid their invoice
We've all been there. You know they've received the invoice, but the due date has passed and it hasn't been paid. You can't keep emailing reminders every week for the rest of eternity (and you need/want the money!) so what can you do?
If more than 30 days have lapsed without payment and you've given plenty of warnings, then issuing a 'Letter Before Action' is the last chance saloon for them to pay up before making a Money Claim in the Small Claims Court. You should send this final warning via Recorded Delivery as evidence in case you do end up in court.
3. Setting your prices
How do you work out what to charge your clients? You might be new in business, but you may have many years of experience in your field, and you should charge your worth. A good way to calculate your pricing might be to start with what you want/need to earn each week and work back from there. But don't forget to account for 10+ hours per week where you won't earn anything, because you're working on marketing/admin or prospecting.
So, let's say you need £600 per week, and you're working 40 hours per week – taking off 10 hours for admin, you would need to charge £20 per hour for 30 hours.
4. Working with the right clients
Every business owner has had a nightmare client at some point, but it is possible to avoid attracting low-worth clients who demand all your time and want to pay as little as they can. If a client cannot afford you, it's okay to walk away. You don't need to lower your pricing to match their budget (unless you really want to).
By setting clear boundaries from the outset, you'll naturally attract a higher calibre of client. If you start responding to Whatsapp messages on a Saturday night, the client will continue sending you Whatsapp messages on a Saturday night…
5. Networking!
Networking can be a great way of marketing yourself on a budget, with many free or low-entry price events available, without having to make a large commitment. If you're time rich/cash poor (as many start-ups are!) then it's a no brainer. But how do you make it work for you?
Firstly, try not to turn up and list every product and service you offer in the hopes that something sticks. Also, you're there to build relationships, and build trust in your expertise so that your network will feel confident in referring you to their network. It's not about selling – it's about being trusted and liked.
6. You have too many ideas!
As an entrepreneur, you'll be pretty good at spotting commercial opportunities. Possibly a bit too good at it, which may result in you being dragged in all directions, unable to execute one particular project very well because your time and attention is being split into too many pieces.
How do you avoid this? Look at PFE – Profit For Effort. How much profit can you generate as a result of the required effort? If there is something else that can generate more profit for effort in the same or less time, then ditch it and walk away.
7. Getting traffic to your website
You spent all your money on a shiny professional looking website, but the only people who seem to have seen it are your Mum, your Dad and your Nan…
It's an unfortunate misconception that once a website is published, it will somehow, as if by magic, receive traffic. Traffic only comes to your website if someone or something is sending it there. That's usually in the form of paid ads (Facebook / Google) in the early days. Without some form of paid advertising, you're unlikely to get more than a handful of visitors a month in your website's first year.
8. Is your marketing working?
If you haven't already done so, ensure that Google Analytics is installed on your website and learn how to interpret the data. You're going to need it if you want to measure whether your website and marketing efforts are generating any meaningful results!
9. What to post on social media?
Nearly all the small business owners we meet tell us "I can't think of anything to post!" and thus, they end up just listing their products and services.
But nobody 'opts in' to seeing posts by a business page, to become captive for being sold to. You don't need to write your content as though you're a FTSE100 multi-national corporate brochure. Be authentic, and let people see the realness of your small business.
10. Don't be a busy fool
As a small business, you've probably wasted many hours sat in meetings that have generated zero value. It may be a prospect, where it has become quite apparent within ten minutes that they are not a good fit. Maybe they have no budget to pay you, or they're not in a position to proceed for several months – and you just wanted an hour of your day, plus another hour travelling, six quid on coffee and four quid to park your car, to find out something you could have discovered in a ten-minute phone call.
Be scrupulous with your time and filter your leads from afar before making a journey. Use a discovery call to determine budget, project time frames, and an overview of the potential opportunity on offer, and only then, should you schedule an in-person meeting.
Small Business Academy
This post is brought to you by Nikki Hesford following her talk at our in store event on 11th November. Nikki is the founder of The Small Business Academy, an organisation dedicated to helping small businesses and start-ups find their feet.
If you're considering starting your own business or just want some tips on how to make your organisation more efficient, take a look at our plan for helping start-ups across the North West. Don't hesitate to contact our business team if you have any further questions: business@wearesync.co.uk