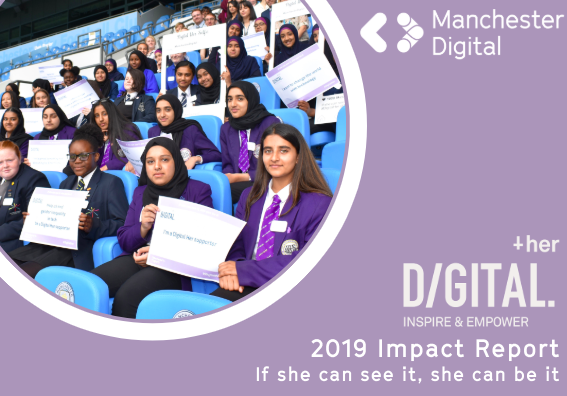 Our Impact Report
We are delighted to share with you our first Digital Her Impact Report, highlighting the work Manchester Digital has done to encourage more young women to enter the workforce. Over the last 12 months, along with our sponsors and role models, we have worked with over 1200 young women from across every borough in Greater Manchester.
This report will examine our work to
Engage more young women across Greater Manchester to consider careers in digital and technology
Use the power of real role models in the industry to bring this to life
Provide valuable awareness and insights of tech employers and access to local opportunities for young women
Provide support for educators and career leads
Click the image below to view the report
We just need some details from you...
In order to access this information, we'd like to know a little bit more about you. So you know, we take GDPR very seriously and will never misuse your data, as you can see in our privacy policy.