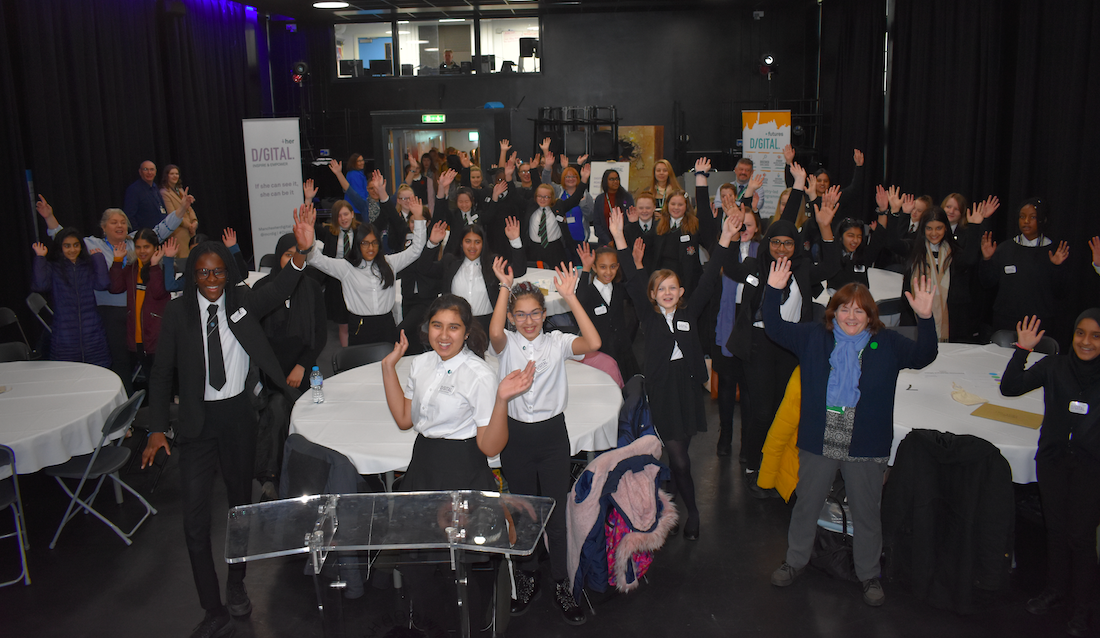 At the #DigitalHer Roadshow in Rochdale, we saw over 100 girls visit Hopwood Hall College to meet with real role models from Zen Internet and CODE Computerlove before engaging with workshops designed to inspire their imaginations from our sponsors Auto Trader, BJSS and Manchester Science Partnerships.
To read a full report of the event, including all the pics and tweets from the day, check out this link.
If you would like to become a #DigitalHer role model, or find out about our sponsorship packages for Digital Her 2020, you can do so by visiting the official Digital Her website.