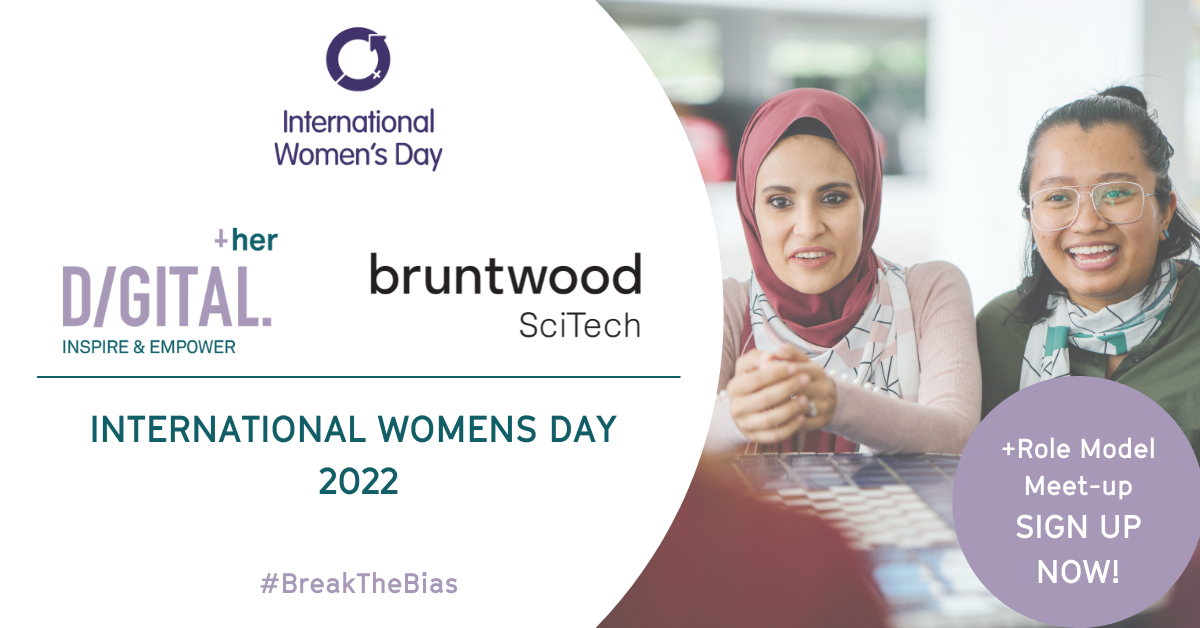 International Women's Day: Digital Her Role Model Meet Up
Date: Tuesday 8th March 2022
Time: 17:00 - 20:00
Venue: Manchester Technology Centre, Oxford Rd, Manchester M1 7ED
If she can see it, she can be it!
Our mission is to help end inequality and increase diversity in the technology and digital sector. Digital Her exists to address these issues, by inspiring and encouraging more women across Greater Manchester to consider careers in technology and digital.
By harnessing the power of industry mentors and real role models, Digital Her provides the support, opportunities and guidance needed to empower and inspire women into our industry and equip those key influencers around them, particularly for young women (teachers, careers advisors and parents) to help them make informed decisions about their digital futures.
For women already working in tech, the Digital Her community is about supporting and elevating that voice and representation. Whether you're a woman in tech, an advocate or an ally, join the mission.
Join Us!
Tuesday 8th March is International Women's Day. What better way to celebrate this, than hosting our first Role Model Meet-up of 2022. One of the subjects we'll be exploring will be how we #BreakTheBias around women in tech.
If you are a Digital Her Real Role Model or interested in finding out more and becoming a Role Model, and want to join our community of like minded and supportive people we would love you to join us.
The meet up will provide opportunities to network and learn from one another. This is the first of a series of meet ups throughout 2022.
There will be talks and workshops from the Digital Her sponsors; BAE, On the Beach and our sponsor host Bruntwood SciTech.
Agenda
17:00 - 18:00: Registration. Active networking with drinks and nibbles
18:00 - 19:00
Welcome and Introduction - Emma Grant, Digital Her

The importance of International Women's Day - Deb Hetherington, Bruntwood SciTech

Breaking the bias - Bruntwood SciTech network

On the Beach workshop

A real role model's perspective - Jen Openshaw, BAE
19:00 - 20:00: Networking and action - time to think on how to #BreakTheBias
Find out more about this years International Women's Day theme