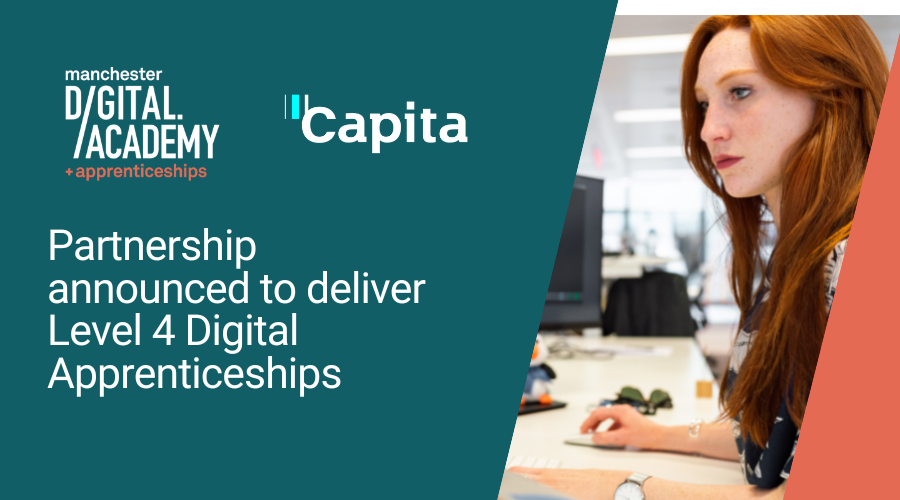 Ensuring a flow of sustainable and diverse talent with quality training to enter the tech workforce is essential for the continued growth of the sector. Those tech employers who are most successful at this, are those who have taken a blended, forward thinking approach to recruitment and growing their own talent.
Apprenticeships are an excellent route to support this blended recruitment approach.
We're delighted to be working with Capita Resourcing's Modular People Solutions on the growth and expansion of Manchester Digital's Apprenticeship Academy provision, now offering three truly accessible career pathways into the sector.
Software Developer
Business Analyst
Data Analyst
We have programmes starting this autumn and have a great pool of ready to go candidates who has been shortlisted and assessed for potential, aptitude and mindset that we can share with hiring employers.
If you want to talk to us about early talent and how we can support your business through apprentices get in touch with Emma Grant today.