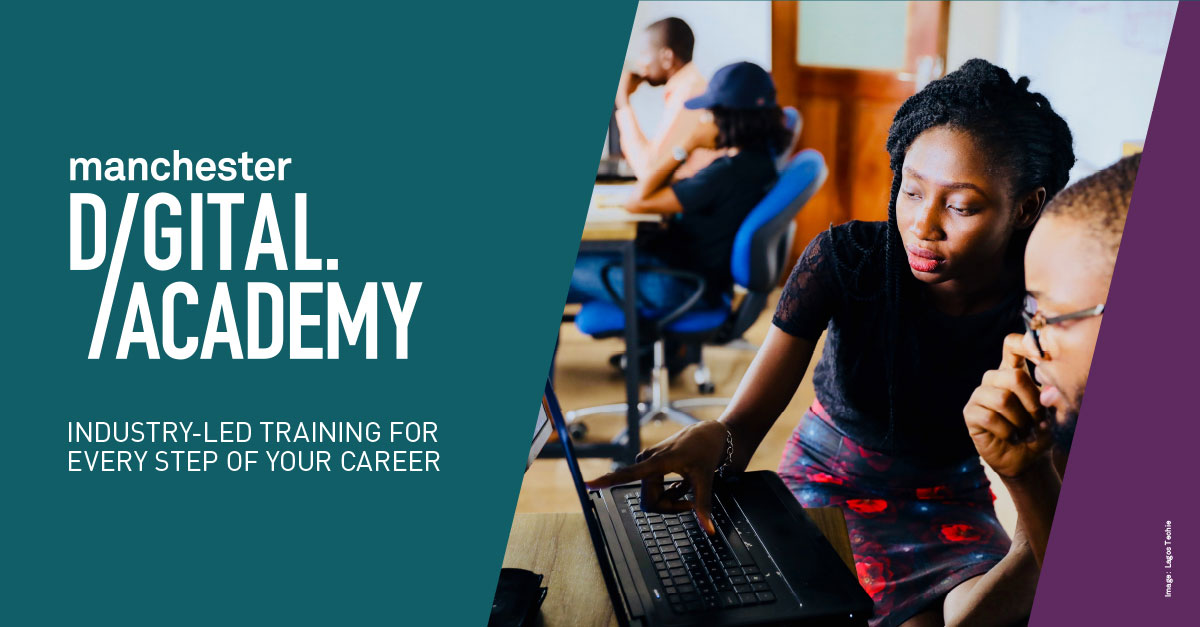 Manchester Digital has been developing and delivering professional development, training and qualifications since 2014. Everything we deliver directly responds to the needs of the industry and as the industry evolves, the requirements for new training courses and qualifications in new areas of the industry grows too.
Over the last 12 months, we have seen the demand for training and skills accelerate and as part of our commitment to our members and to the development of the wider industry in Greater Manchester, we have been working to address these needs. Over the next six months, we will be expanding the range of courses we offer, and simplifying our offer under a single brand - the Manchester Digital Academy.
The Academy, headed up by Emma Grant, will continue to offer the flagship level 4 software developer apprenticeship which is co-delivered in partnership with leading employers from the industry. In addition, we will also offer a range of soft and technical courses all designed to help people move seamlessly through their careers and build strong relationships with peers from across the region as they work and learn together.
Emma said "We've wanted to create a destination for industry-leading learning for sometime. Our software developer apprenticeship has proved to be a huge success with employers around the region, but with the growth of the sector it's time for us to address the ongoing skills needs." she goes on to say "we have a programme of new qualifications and professional development courses we'll be launching over the coming months. These have all been developed in response to industry needs, and aim to support individuals throughout their career."
The Manchester Digital Academy will offer a range of paid and fully funded courses, you can find out more about the courses currently available or apply to take part here.