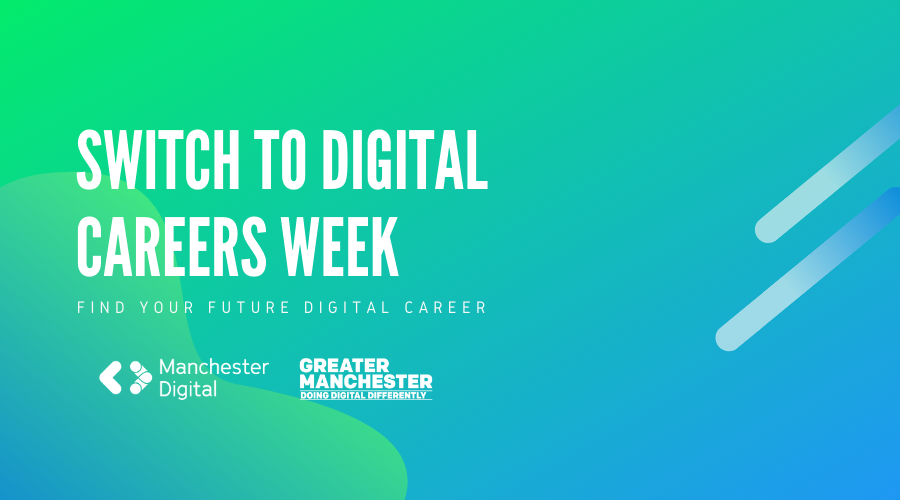 The event was aimed at reaching people of all ages and backgrounds and providing valuable insights about working in digital and tech.
The event delivered more than we could ever imagine, from the abundance of speakers volunteering their time to help us educate, to the passion and sense of community from each and every one of our speakers.
Code Nation launched their switch to digital scholarship offering a fully funded scholarship to their 12 week Master coding bootcamp for one lucky person, plus a 75% bursary for one runner up. They also offered two fully funded scholarships to their Develop - 3 week coding bootcamp. If you're interested in applying for these, the only criteria is that you're a career switcher, and you're able to begin the Master course on 26th October, or the Develop courses in October or November - to find out more and apply for any of the scholarships or bursaries click here. The deadline for entires is 5pm on Friday 16th October so be quick.
Some of the key takeaways from the week included
Working in the industry doesn't mean you need technical expertise, there are an abundance of rolls which don't require coding skills for example.
There is no one pathway into the industry. There are different routes you can take, from structured training programmes, self-learning, internships to using your transferable skills to transition into a new role.
There are opportunities for everyone, regardless of background, age or ability, there are opportunities for everyone - it's about finding the right one for you.
The industry is really underpinned by a hugely supportive community, from the meet ups, forums, through to LinkedIn and other social channels - there is a huge community that want to help, support and give back to the industry that supported them. Get involved, and start to build your networks.
The event delivered over 25 hours of content from some of the leading individuals and businesses across our region, along with information talks and even scholarship opportunities from some of the regions leading learning providers also. If you missed any of the events then these are now available to watch on The Manchester Digital YouTube Channel.