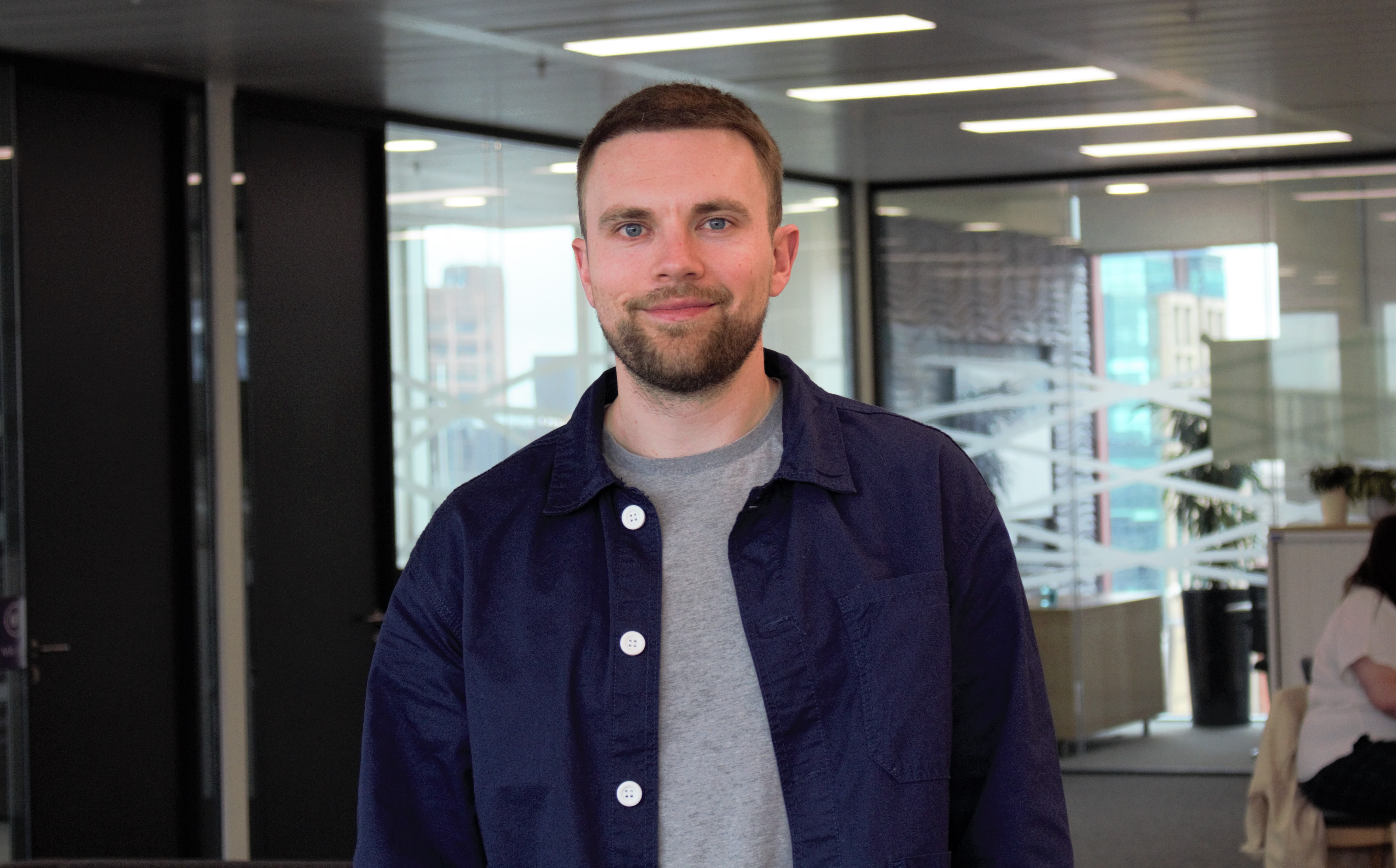 Manchester Met is one of the UK's leading providers of degree apprenticeships with a proven record of success. With a varied range of programmes offered to help businesses upskill their current talent or attract skilled apprentices to grow their business, we are an Ofsted Grade 1 Outstanding provider and the top-rated university for degree apprenticeships*
Meet Elliot Millward, the Content Designer Manager at BT Group.
Why did BT Group choose to offer degree apprenticeships?
BT chose to offer the Digital User Experience (UX) Professional Degree Apprenticeship because it allows people to have a flavour of the different scenarios and disciplines within UX design. That's very important when choosing a career path because if you go in for a specific area, you might miss something you actually like and enjoy. Therefore, giving people a taste of all the different areas makes more rounded designers and will improve them for the future.
Having degree apprentices at BT has been helpful. The apprentices are enthusiastic and willing to learn. They are bringing knowledge from Manchester Met regarding the academic side and theory. Also, it's a different generation, so they might have different views, which is always good from a user experience perspective. So, it's been great getting them on board.
How has the support you received as a line manager of degree apprentices been?
As a line manager, the support has been great. We had a really good induction process at the start. We met with some tutors and the apprentices simultaneously to discuss progress and areas we want to focus on. Their learning at Manchester Met has been helpful because it has given them a wide introduction to UX and the broad-brush knowledge they need to get started.
The facilities at the SODA building were great to see. SODA gives people everything they need to learn about UX, so it ticks all the boxes for me. It's been a positive experience.
Would you recommend degree apprenticeships and Manchester Met to other employers?
I'd recommend Manchester Met for several reasons. The onboarding process was really good for line managers and buddies as it gave a good starting point for working with the apprentices.
Also, the University has got an OFSTED Outstanding. The facilities, such as the SODA building, is another reason to do it. I have seen many positives and will hopefully see more as the apprentice progresses.
*RateMyApprenticeship Awards, 2019, 2020, 2021 and 2022