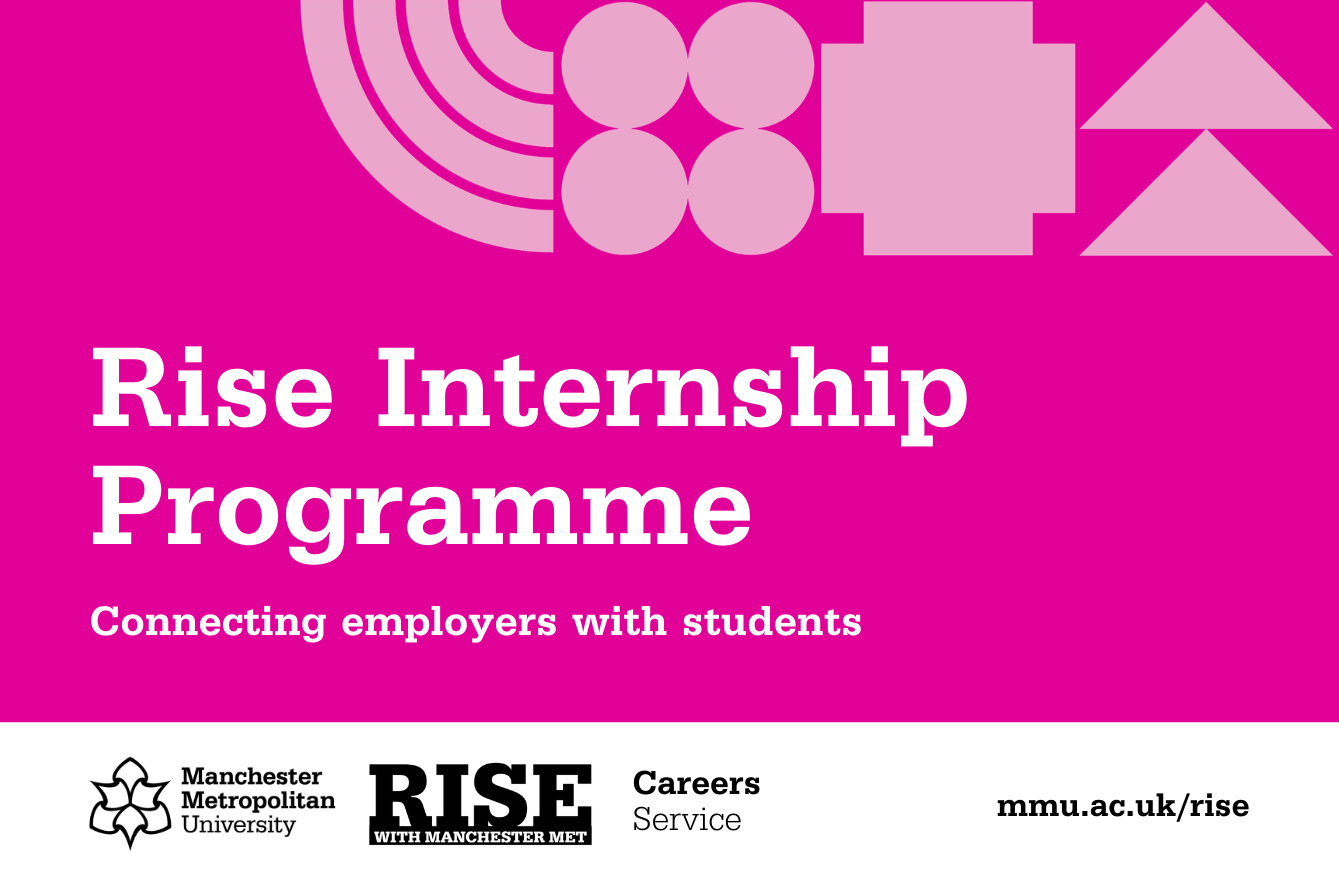 Guardian University Award winning 'Rise', helps students to develop new skills through extra opportunities to learn, work and travel.
The Rise Internship Programme is offering partner employers the opportunity to acquire the expertise of our talented and diverse student body, whilst providing a platform for our students to obtain significant exposure to an industry related to their career aspirations.
We have developed our Rise Internship Programme to provide more students with the opportunity to undertake work experience, designed to be relevant to their future ambitions as well as potentially offering accreditation towards their degree.
Internships will total 100-140 hours of work experience, which could be a mixture of office based, work from home projects or task orientated roles. Our aim is to enable flexibility for host employers; internship vacancies can be submitted throughout the academic cycle, with students undertaking a working pattern suitable to your business needs.
To get involved in Rise internships or find out more, please email internships@mmu.ac.uk
A further engagement opportunity within Rise is the option for employers to get involved in our 'Events' schedule which runs from January – March 2021. We are currently looking for contributors to deliver masterclasses and workshops on a whole range of creative/digital topics to offer our students an opportunity to hone their skills, develop new ones and learn from industry experts.
To get involved in our Rise 'events' schedule or find out more, please email Shauna on s.burns@mmu.ac.uk
The Rise programme forms part of the Office for Students Challenge Competition project 'Graduates for a greater Manchester'. Manchester Met are working to improve the digital skills, confidence and employment prospects of local graduates.