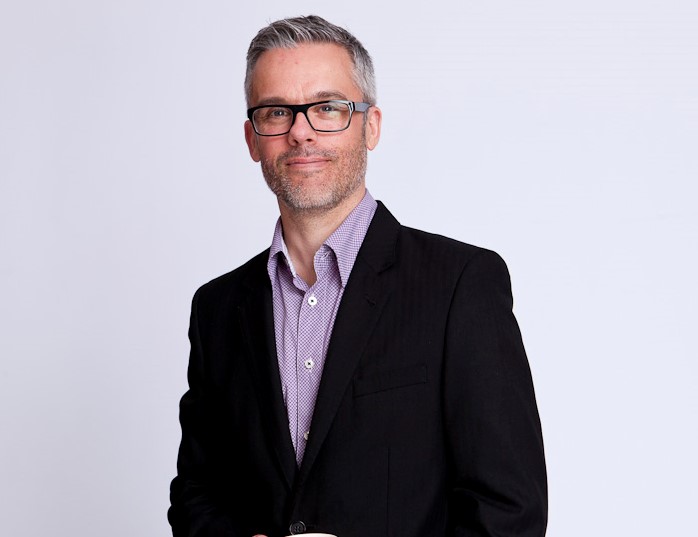 ▪ Total marketing budgets expand further in fourth quarter as recovery continues
▪ Emergence of Omicron variant, rising inflation and supply-chain disruption weigh on budget growth and business sentiment
"We are in challenging but indeed inspiring times and we will continue to see great innovation over the next 12 months. The current landscape provides a host of opportunities for creative businesses" Richard Aldiss, IPA city head for Manchester and North West
▪ Adspend growth forecast for 2022 subsequently lowered, but sharp increase still expected
▪ 2022/23 marketing budgets set for big boost as firms plan to step up recovery efforts
UK companies revised their total marketing budgets up in the fourth quarter of 2021, marking a third successive quarter of expansion, reveals the IPA Bellwether Report published today (20 January 2022).
A net balance of +6.1% of companies upwardly revised their total marketing budgets at the end of last year as recovery efforts from the pandemic continued. That said, amid the emergence of the Omicron strain of COVID-19, heavy supply-chain disruption and strong inflationary pressures, total marketing budget growth slowed from the third quarter of 2021 (net balance of +12.8%). Nevertheless, the latest data was still a robust result by comparison to recent years and signalled the second-strongest improvement since the opening quarter of 2019.
Growth by category in Q4 2021
Market research (net balance of +7.0%) was the top performing category in the latest survey period, reflecting efforts by businesses to better understand the impact that the COVID-19 pandemic has had on their existing clients and target audiences. Overall, market research enjoyed its strongest performance since this category of marketing was first tracked by Bellwether over nine years ago. Direct marketing registered the next strongest expansion in budgets, with a net balance of +3.8%, followed by main media advertising (+3.1%). Within main media, we saw growth in video (+7.3%) and other online advertising (+4.5%), but budget cuts in published brands (-5.9%), audio (-6.3%) and out of home (-8.3%). Public relations was the final main category to register in growth territory during the fourth quarter (+2.0%), as sales promotions budgets (0.0%) stagnated. Meanwhile, events (-3.9%) and other (-11.2%) marketing budgets registered cuts.
Budget plans 2022/23
Preliminary data regarding spending plans for 2022/23 suggest that marketing budgets are on track for considerable growth as businesses step up their recovery efforts from the COVID-19 pandemic. A net balance of +34.5% of surveyed companies are planning to expand their total marketing spend in the coming 2022/23 financial year. Indeed, close to half (45.7%) of Bellwether panellists were optimistic of budget growth, compared to just 11.2% expecting spending cuts.
Of the seven broad types of marketing activities, of which all registered in positive territory, events was the strongest performer, reflecting firms' expectations of looser pandemic-related restrictions. A net balance of +19.0% of surveyed companies are expecting higher events budgets in the coming financial year. Sales promotions budgets are also set for strong growth, with a net balance of +17.9% of firms planning to expand their spending here.
Main media marketing – which includes 'big-ticket' advertising campaigns relating to TV and radio – is also expected to receive strong budgetary support, as a net balance of +17.4% of firms anticipate spending growth. Finally, Direct marketing (+15.5%), other (+10.6%), PR (+9.6%) and market research (+7.4%) are also areas of marketing which businesses expect to see spending grow.
Business sentiment eases amid COVID-19 flareup, supply-chain disruption and rising inflation
Following several months of strong optimism among Bellwether companies, latest survey data showed a notable easing in sentiment at the end of 2021.
The net balance of panellists that were more optimistic towards the financial prospects of their own company fell from +37.5% in the third quarter to +7.6% in the fourth quarter. This marked the least confident outlook in own-company prospects since the net balance swung back into positive territory at the end of 2020. While 31% of respondents foresee financial improvements at their businesses, around 23% were less optimistic.
Meanwhile at the industry-wide level, surveyed firms were more pessimistic towards the financial outlook compared to three months ago. Close to 28% of companies were downbeat, more than offsetting the 24% of respondents who had grown in confidence. The resulting net balance of -3.8% was the first negative reading since the fourth quarter of 2020.
2022 adspend forecast lowered, but strong growth still anticipated
Since the last survey, the Bellwether has downgraded its forecast for 2022 UK GDP growth. Although at the time of writing, the UK has fallen short of implementing any form of lockdown restrictions, the rapid spread of the Omicron variant has had a notable impact on consumer confidence and activity within parts of the economy, particularly the hospitality and leisure sector. Rising inflation, which is damaging purchasing power, disrupted supply chains, as well as issues with recruitment due to shortages of suitably-skilled and available staff have also presented fresh risks to growth. Consequently, Bellwether has lowered its annual adspend growth forecast to a still-strong 5.2%, from 6.2%.
From 2023 onwards, Bellwether expects more modest rates of growth as momentum from the economic recovery peters out. We anticipate GDP growth to slow in 2023 and 2024 and forecast annual expansions of 1.8% and 0.9% respectively, in part reflecting the impact that rising tax burdens will have on consumption levels, as well as tightening interest rates.
Regarding adspend, 2023 growth is forecast at 2.5% (vs. 2.4% previously), and 1.3%, 2.3% and 2.5% in 2024, 2025 and 2026 respectively.
Commenting on the latest survey:
Paul Bainsfair, IPA Director General: "It is very welcome news that UK marketing budgets continue to be revised upwards. As we can see, however, Omicron has heightened uncertainty, altered consumer behaviour and subsequently impacted UK companies' marketing budget decision making. Going forward, new variants – alongside supply chain issues and heightened inflation - may indeed induce further wobbles. They key for businesses to weather these fluctuations will be, where possible, to invest in the longer-term and in brand-building media. As the evidence proves, brands that continue to invest in their marketing throughout the toughest of times come out on top."
Richard Aldiss, IPA City Head for Manchester and the North West and Managing Director at McCann Manchester :
"There is no doubt that there is still a great deal of economic uncertainty, the ricocheting effects of Omicron in Q4 are good evidence of this as demonstrated in the report.
However, Covid-19 has also acted as an accelerant for positive change, so let's continue to build on this and look forward with optimism and energy.
We are in challenging but indeed inspiring times and we will continue to see great innovation over the next 12 months. The current landscape provides a host of opportunities for creative businesses.
It's good to read that marketing budgets continue to be revised upwards. As a sector we need to be match-fit if we are to respond quickly and tactfully and stay one step ahead of the emerging conscious consumer."
Joe Hayes, Senior Economist at IHS Markit and author of the IPA Bellwether Report: "It's encouraging to see another quarter of marketing budget growth, despite the numerous headwinds businesses faced at the end of 2021. The emergence of the Omicron variant saw a modest tightening of restrictions across the UK, but some key overseas markets, such as those in the EU, saw more stringent measures. On balance however, it appears that many companies are doing their best to adapt to the "new normal". That said, the overall expansion did slow amid sharp inflationary pressures. Another risk to businesses is rising cost burdens, which have been inflated by higher energy and transport prices, increasing wages and raw material shortages, and has inevitably led to some belt-tightening. Regardless, firms are pressing ahead with their bullish spending plans as close to half (45.7%) of Bellwether panellists expect to increase marketing budgets in the coming year."