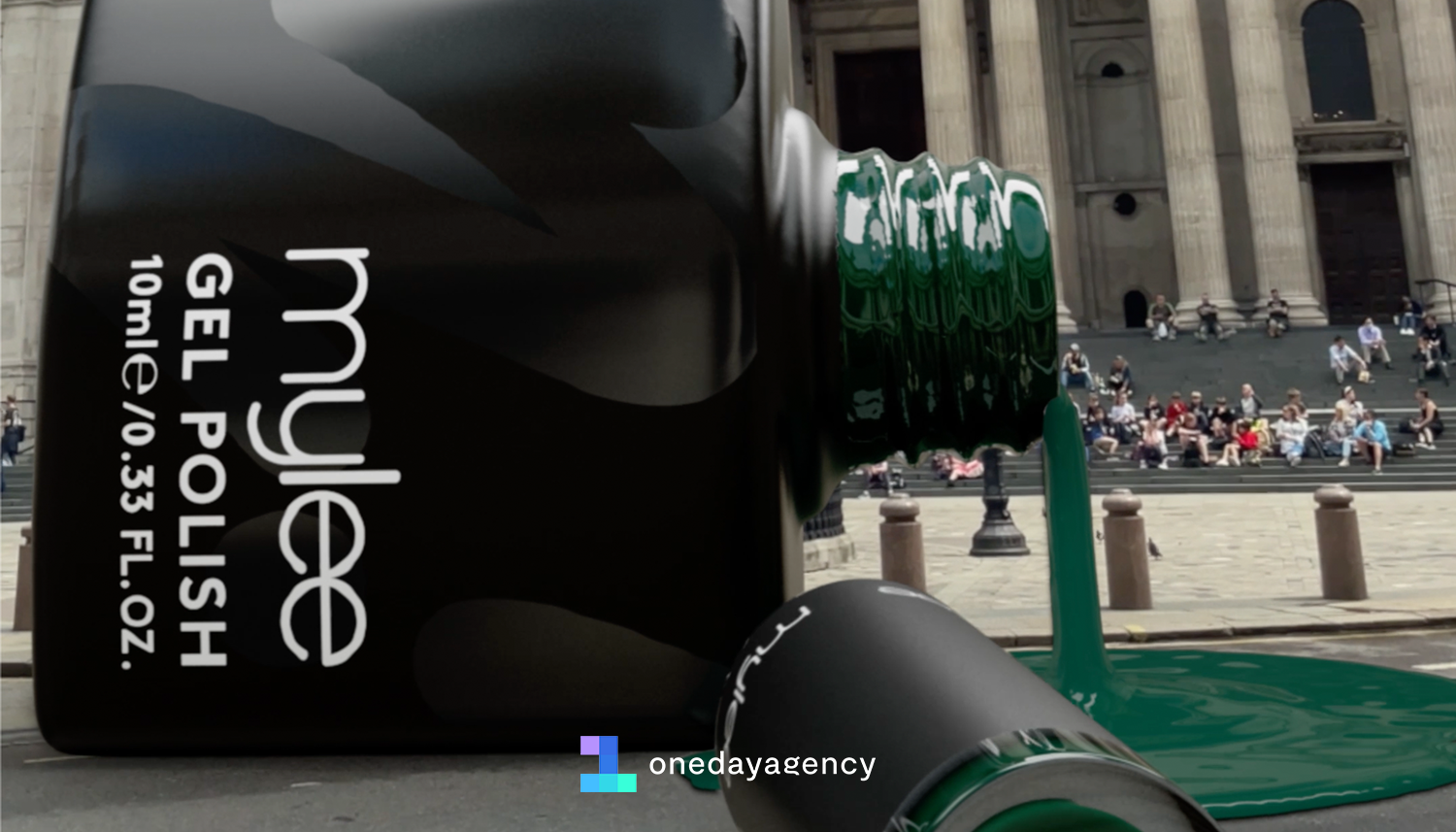 Mylee, the pioneering salon-at-home brand, famous for its gel nail kits, was born in 2014 with a focus on creating affordable salon-quality treatments that could be done by consumers in the comfort of their own homes. Fast forward to today, Mylee is a household name amongst gel polish audiences.
With their usual bold personality and through the team at One Day Agency, Mylee has launched their latest tongue-in-cheek campaign titled "Lasts Longer Than Your Ex." with 3D CGI content and a multiformat campaign across London.
For the outdoor campaign, we overlaid 1st party data for their best-performing retailer stores and planned the OOH formats within immediate proximity of these postcodes. Their controversial wording caused quite a stir but the chosen creative still managed to grace the streets of London. The reaction videos for the campaign (found on Mylee's TikTok) perfectly encapsulate the public's opinions of their playful, cheeky outdoor ads.

In terms of CGI content for socials and PR, we've helped deliver an oversized nail polish bottle spilling on the road outside St Paul's leaving you wondering if this is a physical install, a genuine spillage or a CGI video made to look like… CGI. Having elements such as a motorcycle and Mylee branded bus interacting with the spilt nail polish further enhances the video's believability.
Laurence Beauchamp-Ward from One Day's team said: "We have thoroughly enjoyed working with such a forward-thinking brand, that isn't afraid to push the boundaries in an open forum. We are excited to see where our relationship with Mylee goes - hopefully, it will last longer than their ex".
Clare Coughlan, Marketing Director, said: "As a London-born brand, we really wanted to focus on our home turf as we head into our peak season. We knew the only way to cut through in this busy time of year would be to lean into our playful brand personality with disruptive ads that capture our audience's imagination, whilst also delivering a strong message baked into our key brand-proof point: durability. Early signs have surpassed our expectations in terms of effectiveness, putting us in the best possible position for Q4."
The agency this week also celebrates its 4th anniversary and has big plans in store for 2024 with the hire of a Country Manager to lead international expansion after beating the gross revenues of 2022.