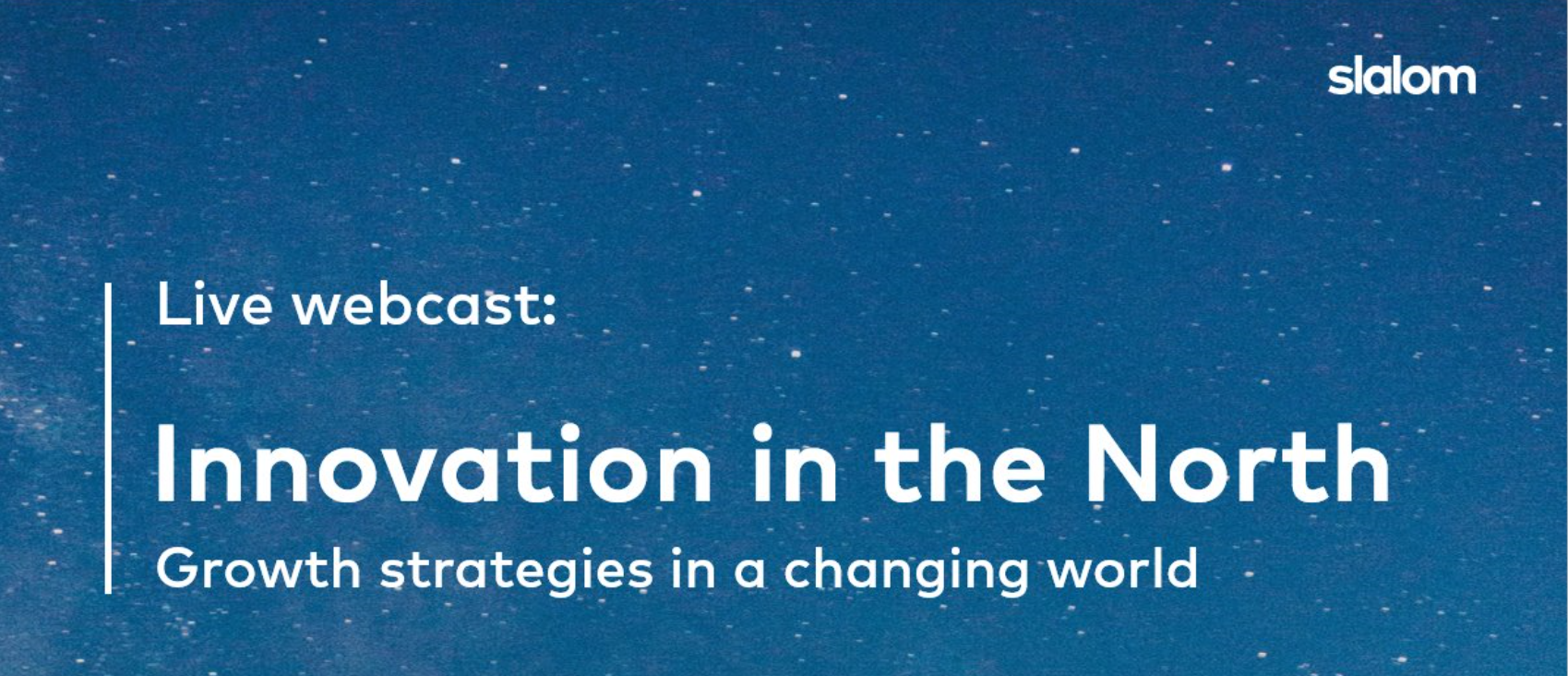 Slalom, in partnership with the Northern Powerhouse and Alliance Manchester Business School, recently hosted a webcast "Innovation in the North: Growth Strategies in a changing world".
The webcast features insight from a range of industry leaders and specialists, including:
- Hayley Granston, Managing Director Commercial, Beano Studios
- Jonatan Pinkse, Executive Director, Manchester Institute of Innovation Research
- Matt Mawdesley, Strategy & Innovation Lead, ao.com
- Toby Jones, CEO & Founder, Accelerated Capability Environment, Home Office
- Ash Pembroke, Digital Strategy Solution Principal, Slalom
Listen to the recording here: https://lnkd.in/dbGgQnT (Skip to 2:52 for the start of the discussion)
About Slalom
Slalom is a modern consulting firm focused on strategy, technology, and business transformation. In cities across the US, UK, and Canada, Slalom's teams have autonomy to move fast and do what's right. They're backed by seven regional innovation hubs, a global culture of collaboration, and partnerships with the world's top technology providers. Founded in 2001 and headquartered in Seattle, Slalom has organically grown to over 6,500 employees. Slalom was named one of Fortune's 100 Best Companies to Work For in 2019 and is regularly recognised by employees as a best place to work. Learn more at slalom.com.