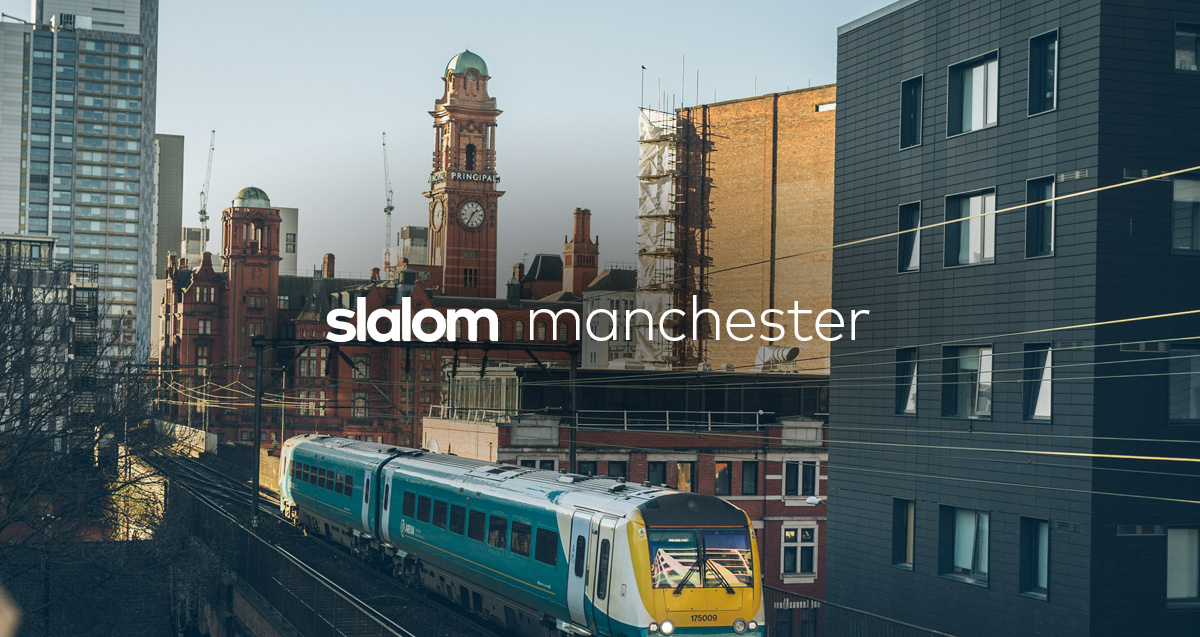 MANCHESTER, 08:00, 14 April 2021 — Slalom, the modern consulting firm focused on strategy, technology, and business transformation, today announced the launch of a new Salesforce practice in Manchester.
The Manchester Salesforce team will become part of Slalom's Global Salesforce practice, already Salesforce's 5th largest global partner. "The intention is for our teams in London and Manchester to work closely together to support our clients across the UK", said Jitesh Soni, Managing Director responsible for Slalom's UK Salesforce team, "It's a great example of our ability to bring personal connections and global scale. We're proud of the truly differentiated services that we're now able to provide our clients in the North West."
Slalom's UK Salesforce practice has grown rapidly over recent years as organisations have become increasingly digital and looked to enhance the experience of their customers by providing personalised offerings.
The Manchester Salesforce team has been launched on the back of high-profile hires: Minesh Patel has transferred to Manchester from London, while Hass Jishi has joined as an external hire. In addition, Steve Clarke has recently joined as Mulesoft Practice Lead for the UK, highlighting Slalom's commitment to build on its global success in Integration and API led delivery in the UK market. Lindsay Hymas, Senior Director, said "We are delighted to welcome Minesh, Hass and Steve to the Slalom family in Manchester. They are all seasoned practitioners with over 60 years of combined experience in delivering innovative and transformational solutions for clients"
Slalom opened an office in Manchester in 2019 and have rebounded strongly from the initial impact of COVID-19. The team has recently grown to over 30 people, with plans to expand to over 50 by the end of the year. "We're really excited by the momentum we've got right now, and the calibre of people joining the team. Most importantly for us, they are a strong cultural fit, with a desire to help our clients succeed." Lindsay said.
The investment in a local Manchester Salesforce team is part of an ongoing investment in scaling the Slalom team across the UK. As well as Salesforce practitioners, they are actively recruiting for product engineers, cloud architects and technology and business consultants.
About Slalom
Slalom is a modern consulting firm focused on strategy, technology, and business transformation. In 39 markets around the world, Slalom's teams have autonomy to move fast and do what's right. They are backed by regional innovation hubs, a global culture of collaboration, and partnerships with the world's top technology providers. Founded in 2001 and headquartered in Seattle, Slalom has organically grown to over 8,500 employees. Slalom has been named one of Fortune's 100 Best Companies to Work For five years running and is regularly recognised by employees as a best place to work. Learn more at slalom.com.