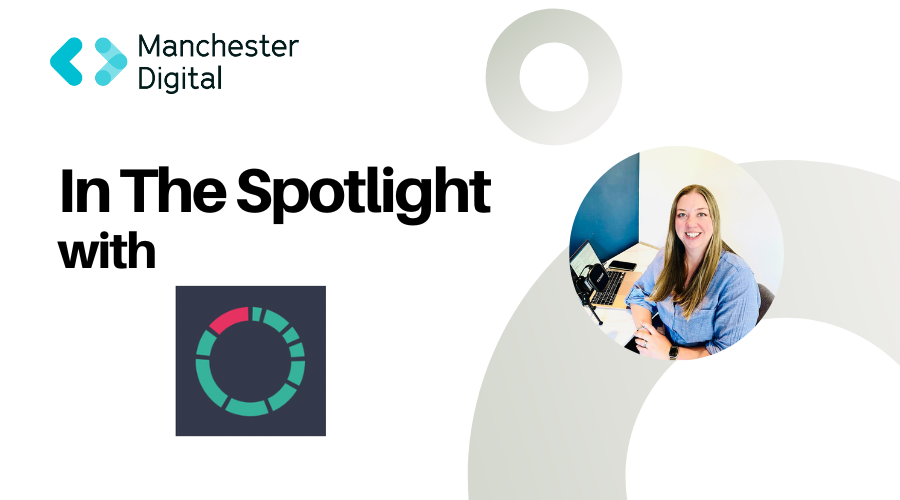 At Manchester Digital, we like to interview our members to find out a bit more about what they do and their work in the Greater Manchester digital and technology sphere. This week we're speaking with Victoria Bond, CEO of Ten Space, based in Altrincham, Greater Manchester.
What does your organisation do?
Ten Space are employee engagement specialist. Our platform efficiently captures anonymous employee feedback.
We work with organisations to capture the right feedback at the right time to build engagement, shape culture and elevate the employee experience.
What do you think is currently the biggest issue facing the tech industry?
Future skills gaps & empty talent pipelines. We're building the tech faster than we're building the talent pipelines - there isn't enough investment at grassroots levels.
What is your organisation's biggest achievement?
I'm incredibly proud of pretty much everything we've achieved! We established ourselves during a pandemic. Have built a platform and that I could not be prouder of. We've built a team that I feel the same about! And sometimes I have to pinch myself to believe some of the brands who works with us!
What would you consider to be your organisation's biggest challenge?
We're about to enter the next phase of Ten Space. Releasing new tech and pushing our category a little further. Our challenge is going to be finding our voice and key messages so that it's clear what we do and what we can deliver.
What do you think the future looks like for Manchester's tech sector?
The future is always bright in Manchester! I see a lot of people championing tech in the North West. Champions, alongside investment and our fantastic culture, there is nowhere else that I'd rather be building a business and building a team.
Tell us something that we might not know about your company?
We were previously called Space HR. We re-branded in November 2022. We felt that we'd outgrown the name and it was time for something new. We've had some fantastic feedback about our Ten Space branding and messaging - it really feels right!
Thank you, Victoria!
To find out more about Ten Space, click here.