Download a free membership brochure and discover the benefits of joining the Manchester Digital community for your business.
Aims and outcomes
The aim of the course is to equip leaders and managers with the skills and tools and processes to assist in their professional development and lead their teams effectively through the process of digital transformation.
It will also open their eyes to the needs of the business above and beyond their individual job, and how they can play a positive role in achieving the overall business objectives.
Specifically:
Understand the skills required of a leader and manager through a time of digital transformation
Critique their own leadership and management style
Check the levels of Emotional Intelligence in their team and improve ways in which your staff engage with each other
Reflect upon the management challenges of remote and hybrid working
Prepare themselves for strategic and commercial challenges of senior leadership/management in their organisation
In partnership with: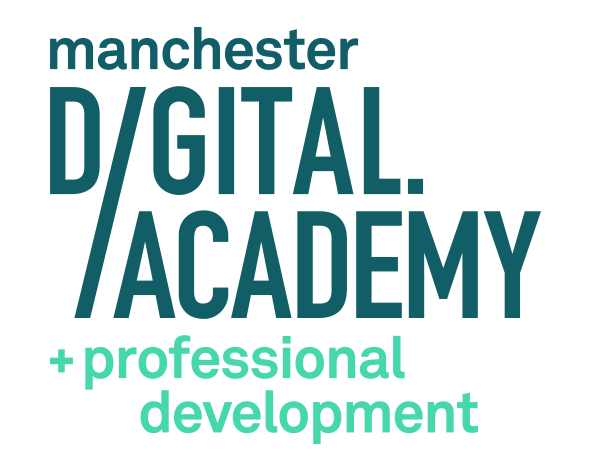 Workshop Audience
Suitable for:
Aspiring Managers
Junior Managers
Middle Managers
This workshop series is perfect for managers who are leading their teams through a period of change, or where an organisation wants to encourage their teams to look outward at customer needs, rather than inward at their own department.
It would also be a good option for customers who are first-time managers or moving into new roles with greater management scope and responsibilities.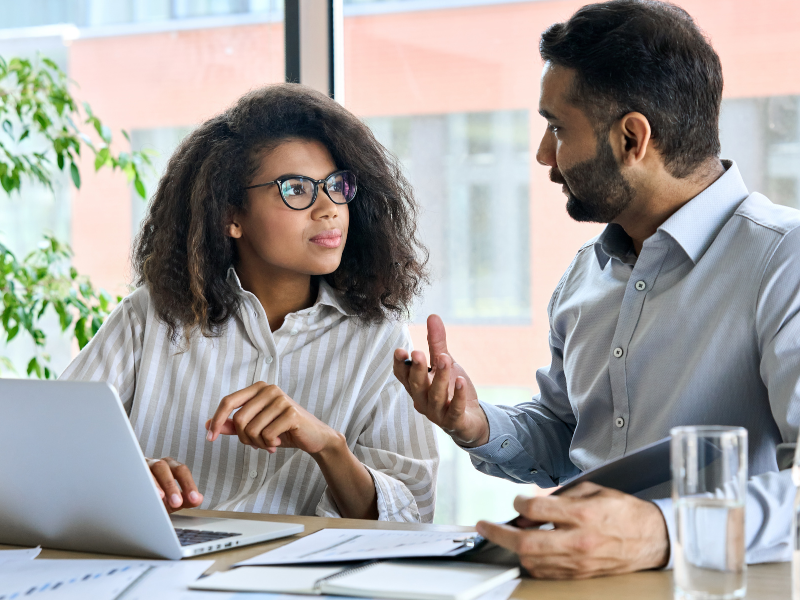 Format
The course consists of four workshops that can be run as either two days face to face or four half-days remotely. The course listing will specify the delivery method.
Attendance at all workshops are required as part of the course.
Workshop 1: Leadership & Management
Workshop 2: Emotional Intelligence & Hybrid Management
Workshop 3: High Performing Teams
Workshop 4: Commercial Awareness and Strategic Competence
Course Mapping
This course has been mapped to the following accredited course in Management and Leadership - CML Level 4 Diploma.
The Manchester Digital non-accredited short course covers content of 7 of these 12 units. Only 4 units are required to achieve the accredited Diploma equivalent. With our course, you'll gain a more extensive coverage of learning and knowledge.
Understand assumptions about human nature and managerial behaviour
Understand how management style can influence managerial behaviour
Understand the need to apply a range of management styles
Understand the concept of culture to an organisation
Understand the impact of values that underpin individual and organisational performance
Understand the relationship between values and behaviour
Understand the differences between groups and teams
Understand the concept of formal and informal group norms
Understand group development and maturity
Understand management of remote, displaced or virtual teams
Understand the sources of authority and leadership influence
Understand management and leadership influencing skills
Understand the application of delegation and empowerment
Be able to assess and plan for personal professional development
Be able to plan the resources required for personal professional development
Be able to implement and evaluate the personal development plan
Be able to support and promote staff welfare
Understand the role of a leader and how it differs from being a manager
Be able to recognise the qualities of a good leader
Understand the concept of situational leadership and how to flex your individual leadership style
Understand the concept and purpose of management coaching and mentoring
Be able to determine the use of management coaching as a tool in human resources development
Understand the relationship between coaching and mentoring and organisational objectives
Next Steps
The details of our next course are as follows:
2-day course - 17th & 18th October 2023.
In-person - Oxford Road, Manchester
£300 + VAT
If you would like to attend this course, secure your place via the link below.

If you require an invoice for payment, please email talentandskills@manchesterdigital.com - please note your booking isn't confirmed until payment is complete.
_________________________________
Cancellation Policy
By booking a ticket to this event, you agree to our event cancellation policy: https://www.manchesterdigital.com/event-cancellation-policy.
All Manchester Digital events are designed to be inclusive and we adhere to a strict code of conduct which you can view here.
Data Usage Event Policy
By securing a ticket for this event you are consenting to receive information from Manchester Digital regarding the logistics of this event and a follow-up email post-event, we may also need to share any dietary or access requirements you have provided with a 3rd party such as the event caterer or venue. After we have sent your follow up event email we will only hold your data for 1-month during this time we will not share your information or contact you. Keeping your data for a month will only be to explicitly recap on the success of our campaign. After the one month period, the information you have provided will be deleted. If you wish to be contacted regarding other events and services that Manchester Digital produce then you will need to specifically opt into our mailing list here.