This event has now ended.
View event information
16 July 2020 14:00 - 17:30
The Summer Summit is back, and this time we're going online.

Last year's event, the MD Member Conference, was a huge success with over 200 attendees and a full afternoon of insightful and engaging talks delivered by you: the member.

Things look a little different this year but we want to build on the success of the 2019 event and bring back the annual member conference to give you a chance to expand on your knowledge, share with your peers, network, make new connections and be a part of the Manchester Digital community.
Check out the agenda here: Summer Summit agenda.pdf
At 2pm, we'll be holding the Manchester Digital General Meeting; the Summer Summit will follow at 2:30pm.

This event is only open to Manchester Digital members but tickets are free and you can book using the button on the right.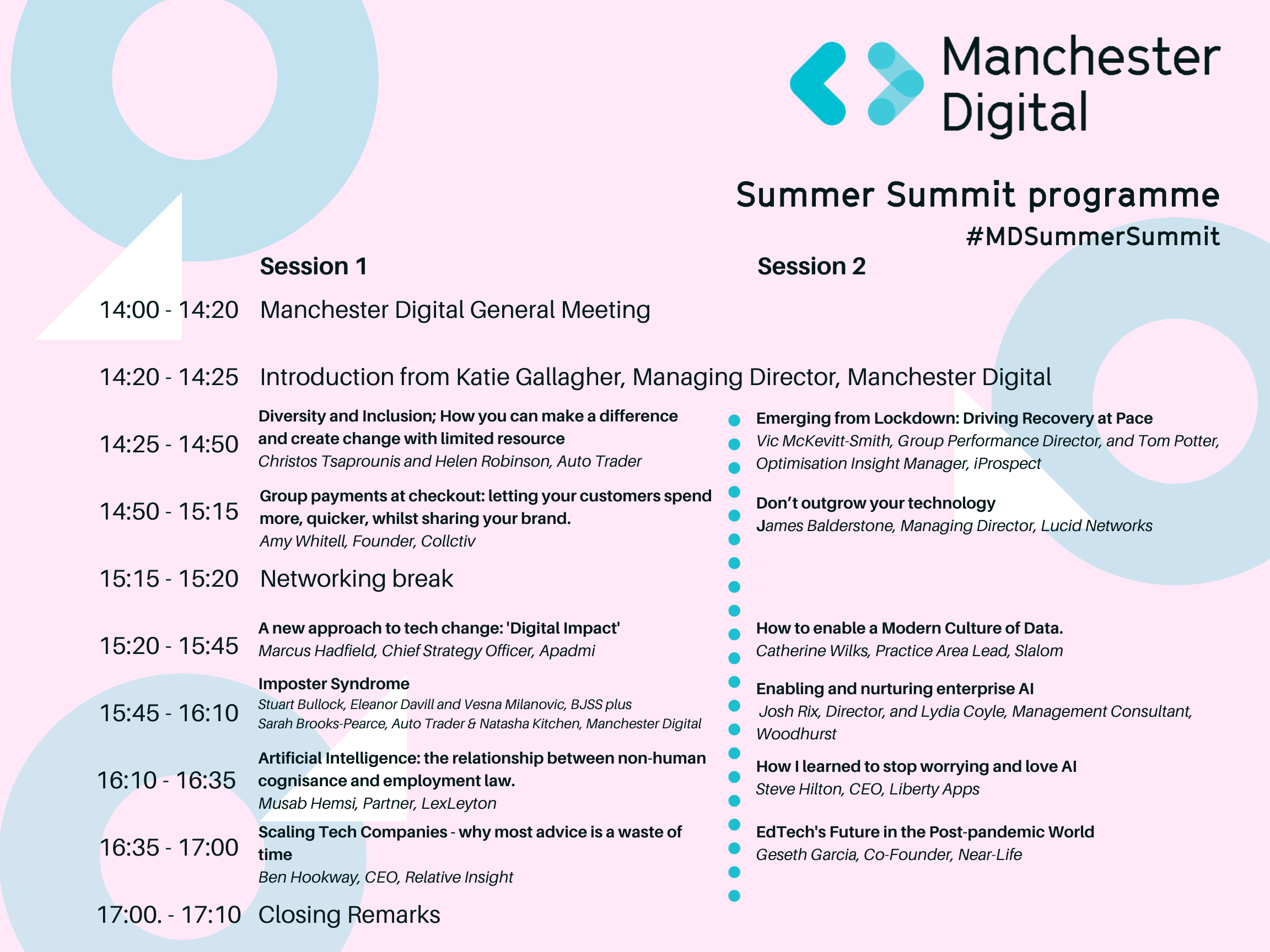 General Meeting documentation
Procedures for Governance revision 2020 v3.2 clean.pdf
MDA Constitution 2020 revision v3.2 clean.pdf
Free
16 July 2020
14:00 - 17:30