11 February 2021 11:30 - 13:00
Building Accessibility - A.NET developer's perspective.
Accessibility and inclusive design benefits all users; building accessible products and services isn't just a checkbox exercise or a legal requirement, it makes them inclusive.
In this talk Rachel will explore and demonstrate why accessibility is important for consumers and users; why the whole development team should consider accessibility and inclusion.
Rachel will also share some tips and also demo tools that will aid in accessibility testing.
Rachel Breeze is a Senior Developer at Sigma, a member of the Umbraco Back Office Accessibility Team, and an Umbraco MVP.
She is known to drink copious amounts of tea, and in corona free times she is a keen scuba diver.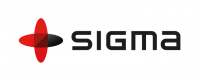 Free
11 February 2021
11:30 - 13:00
Online