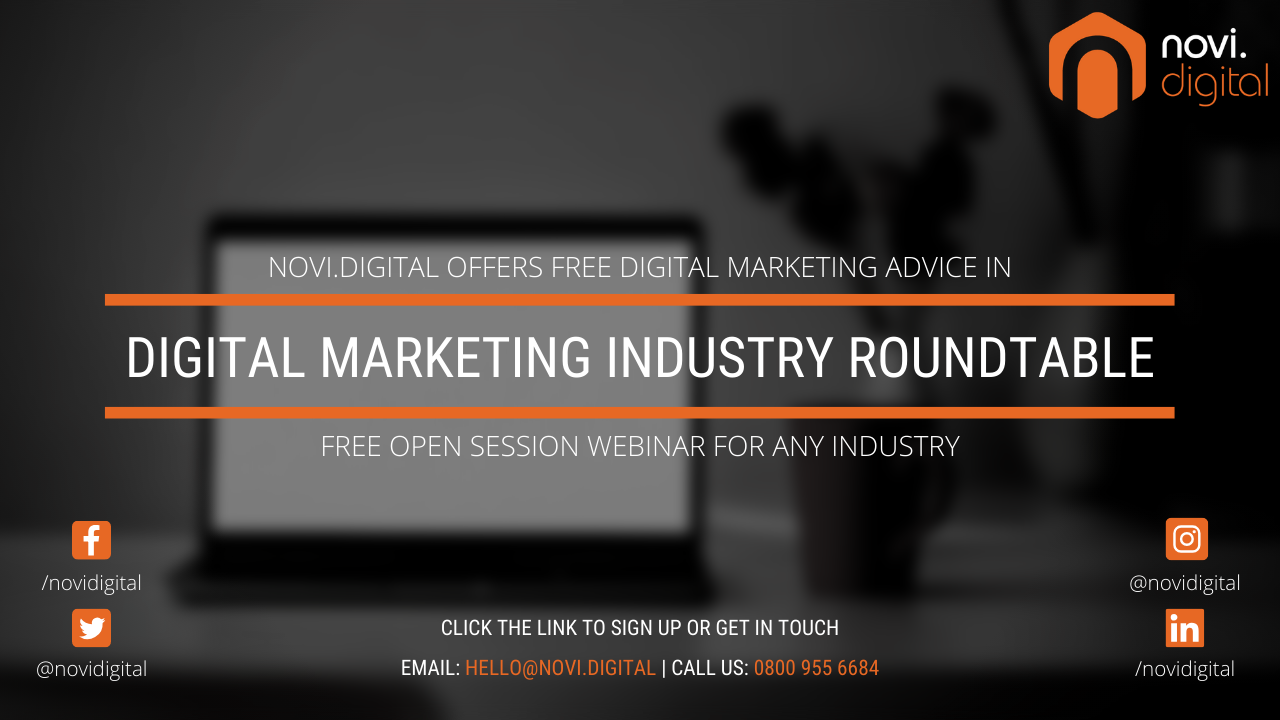 Join us tomorrow (30/04) at 14:00 BST for a free Digital Marketing Industry Round Table Webinar - Open Session.
During the session, you will be able to share ideas, discuss issues, network with like-minded people within the industry, as well as to hear insights from the industry experts!
We look forward to seeing you there.