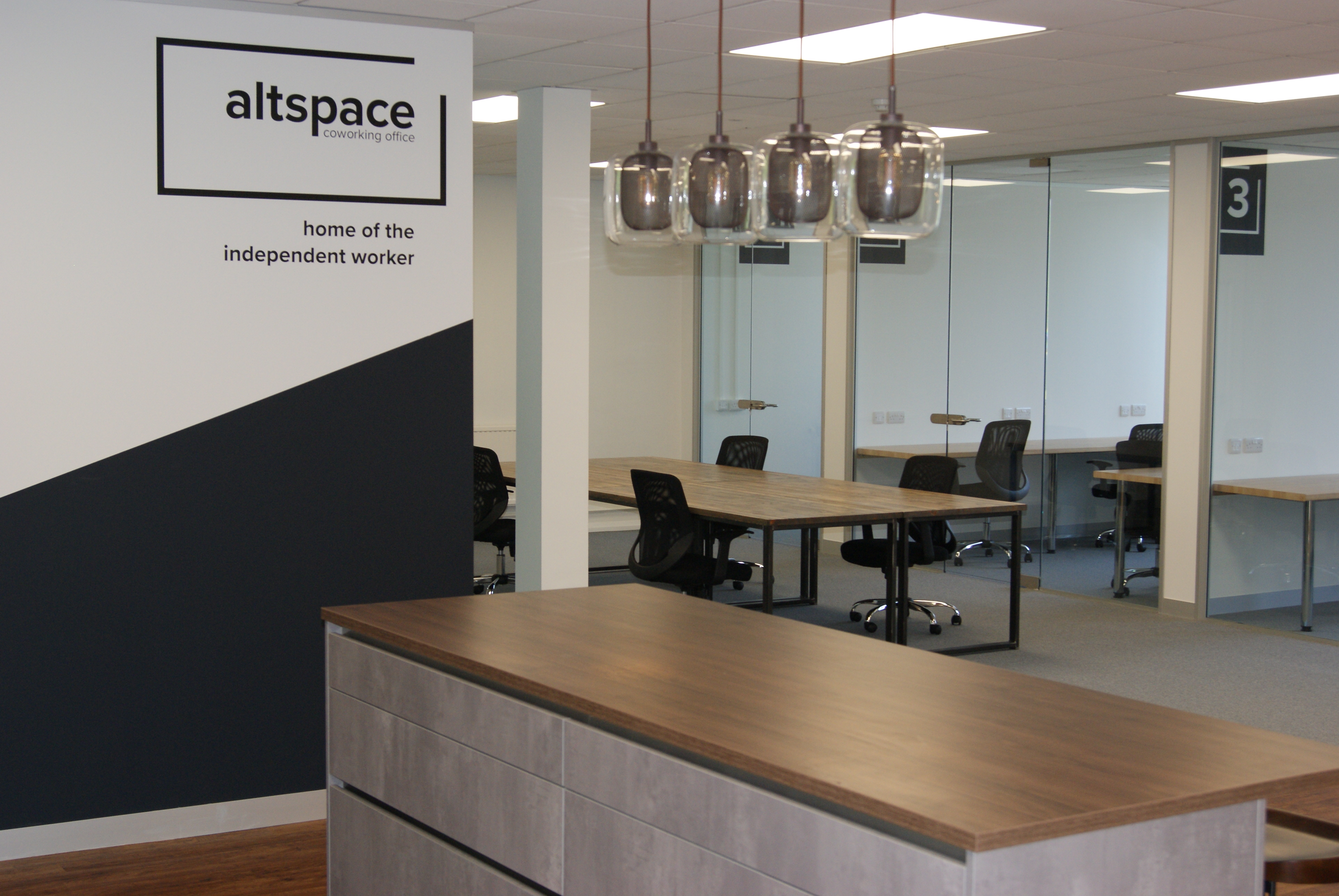 altspace has successfully operated in Altrincham for 4 years welcoming small companies and remote workers across a diverse range of sectors. From architects and surveyors to media specialists and graphic designers the space has met the needs of a varied group of business people. The new site in Cheshire's largest market town is a natural progression and will empower the local business community by providing a professional base and meeting space in the town centre.
Warrington has a concentration of new businesses and a strength in the digital and technology sector. altspace will offer premium office space in a collaborative environment and will compliment the recent investment in the Time Square area of the town centre. The space is situated next to the new Warrington Market offering local hospitality options and ease of access via car or local transport.
The space benefits from a variety of bright and spacious, glass - fronted private offices available for teams of 3 to 20 people. The central hot desk area meanwhile offers daily access to remote workers and freelancers. There is a large open plan kitchen with a cafe style seating area which is perfect for small meetings and break outs or just to quietly enjoy a cup of freshly brewed coffee. altspace offers members a connected service from desk booking to reserving space in the meeting rooms. Private offices will be offered on short term agreements, whilst coworkers can take advantage of a day pass or a rolling monthly membership.
altspace's all inclusive service provides an environment to help businesses focus on their work alongside opportunities to network and collaborate with other members. Virtual services, 24/7 access and app-based booking systems facilitate a seamless process to book rooms and host guests.
Our inclusive rates are as follows;
Full-time : £200 per month
Part-time : £145 per month
One-Day : £15
Private Offices : from £600 per month
altspace Warrington is situated in Patten House, Moulders Lane, Warrington, Cheshire. WA1 2BA