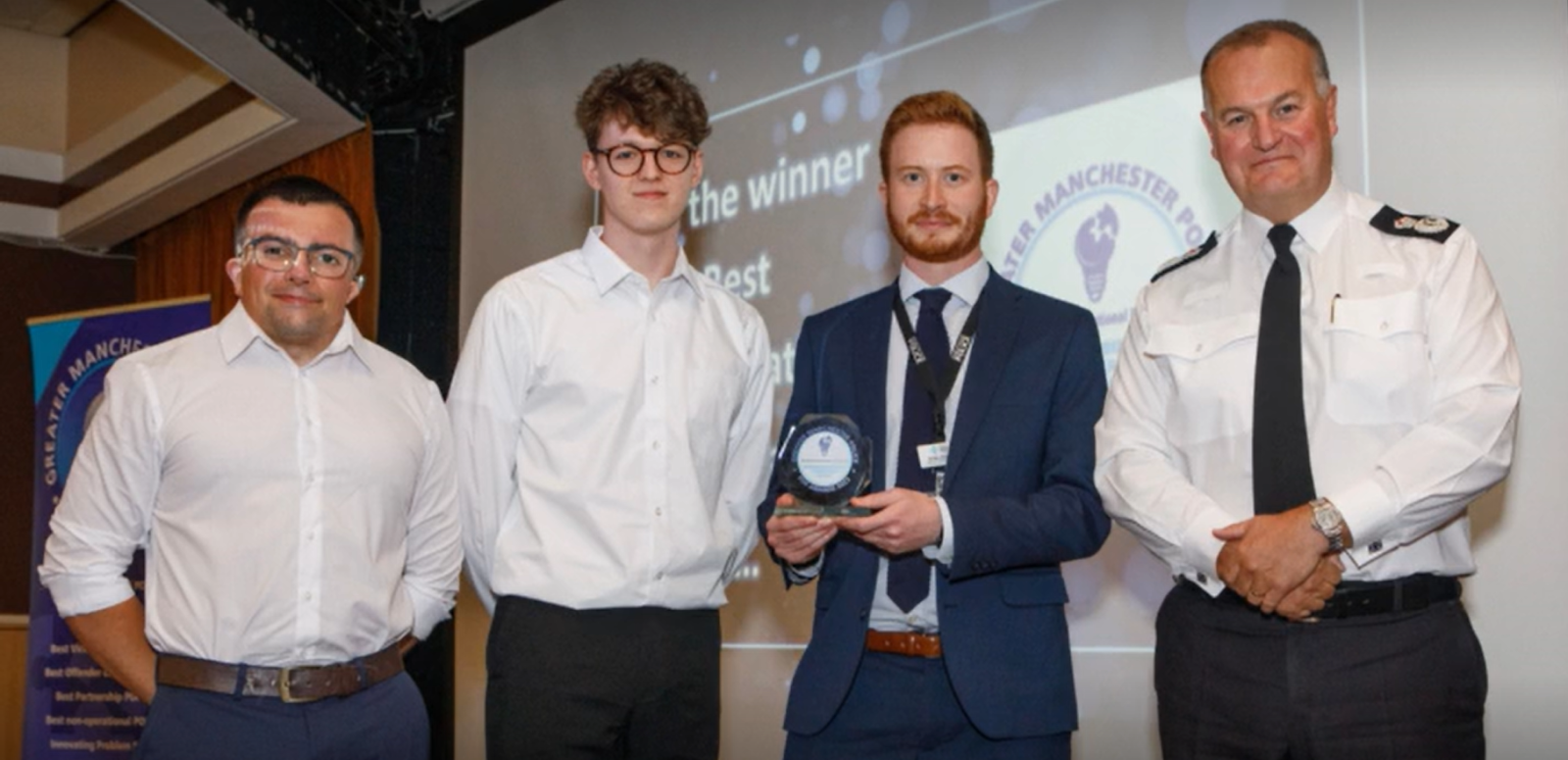 The North West Cyber Resilience Centre (NWCRC) has been awarded the Best Non-Operational Problem-Solving Award for Reducing Business Cybercrime by Chief Constable Stephen Watson of Greater Manchester Police.
The Greater Manchester Police Problem Solving Awards took place in Manchester at a ceremony on Thursday, 29th June 2023.
The North West Cyber Resilience Centre wins the Best Non-Operational POP Plan award in recognition of its work protecting local businesses from becoming victims of cyber-enabled fraud.
Head of Cyber & Innovation of the Cyber Resilience Centre, Detective Inspector Dan Giannasi, said:
"We are very proud to have delivered this crucial programme, working with businesses across Greater Manchester to support them with cyber security and building resilience to online crime."
"I am really happy for the team's work to be recognised; I'd also like to thank all our great partners who helped to make this programme successful in supporting 300 businesses across the region."
A Funded Programme made possible by the Asset Recovery Incentive Scheme
The NWCRC utilised funding via the Asset Recovery Incentive Scheme (ARIS), which is money seized from criminals under the Proceeds of Crime Act. The NWCRC helped to raise awareness of the cyber threats that come with moving online and provided practical support to help protect businesses from online crime.
The dedicated programme improved cyber resilience through assessment, testing, training and education - signposting businesses to free or affordable police and government-backed guidance and tools where relevant.