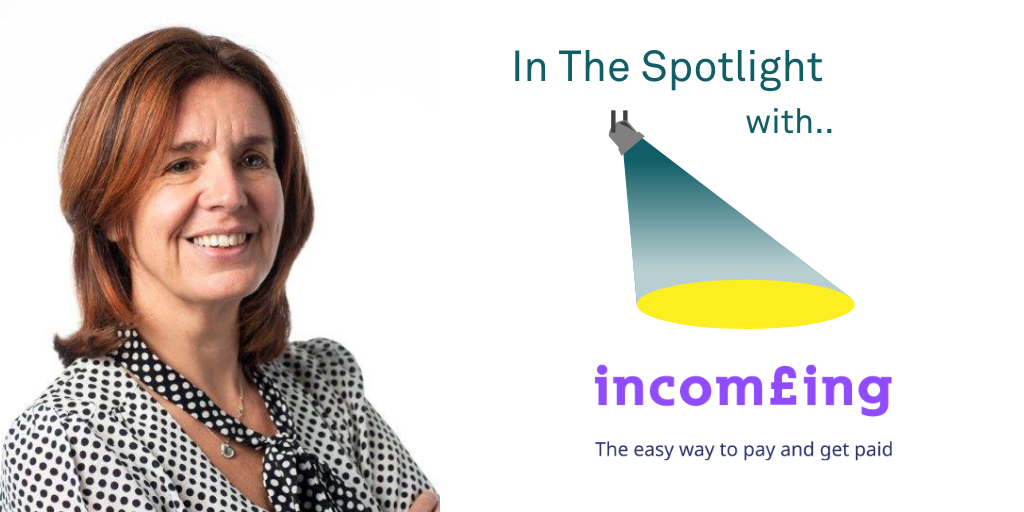 At Manchester Digital we like to interview our members to find out a bit more about what they do and their work in the Greater Manchester digital and technology sphere. This week we're speaking with Jo Gibson, Head of Non Bank Channel at Incomeing, a regulated Payment Service provider aiming to help Small Business pay and get paid.
What does your organisation do?
We provide a Payment Service designed to help Small Business get paid and automate some of their time consuming financial admin. Request to Pay is the payment solution you never knew you needed, instant, simple, secure, payments directly into your bank account and cheaper than credit card, direct debit and other payment platform providers. There is no contract, no minimum fee, no need to invest in card machines, send your requests via email, SMS or even generate a QR code. You customer can pay you directly from their bank account into yours….and all without having to share any bank details.
What do you think is currently the biggest issue facing the digital and tech industry?
Without a doubt it's the same issue facing every other industry, COVID 19. I think we are very fortunate in that a lot of us in this space were already some way down the journey of being able to work from any location, a lot of us have teams split over lots of geographies, so we didn't have such a big problem in having to work "from home". For my customers particularly, the Small and Medium business, they are having the fight of their lives just to stay in business. I am really proud that we can provide a solution which will help them get paid as cost effectively as possible, on the go, face to face – any which way, as long as they can get to the cash flow they need to survive. Small Business are going to be key to reviving the UK economy post C-19..we need to help them as much as possible
What is your organisation's biggest achievement?
We have launched a brand new product, during a global pandemic, to a user community traditionally difficult to sell too. We have kept our team safe, engaged and empowered…not a bad start
What would you consider to be your organisation's biggest challenge?
We have such a wonderful opportunity ahead of us. Our product can be used by such a wide range of business. Size, sector even geography will soon be irrelevant. Our challenge will be to stay focused and not be daunted by the size of potential user base
What do you think the future looks like for Manchester's digital and tech sector?
The future is keen and eager. With so much talent in the region, and not just in digital and tech sector we can't help but succeed. We have found a great community of new and established business, all willing to share experience, collaborate on projects and learn from others, it's a great place to call home
Tell us something we might not know about your company?
For quite a small team of people we are extremely handsome! About 8 different nationalities, currently because of the pandemic living in all corners of the globe and all keen to see the day arrive when we can have a drink together in the pub at the end of the week.
Thank you Jo!

Want to raise your business's profile? If you're a member, contact thom@manchesterdigital.com to discuss featuring your content on our site, social media or newsletter. If you're not a member, get in touch today to discuss the benefits of membership.