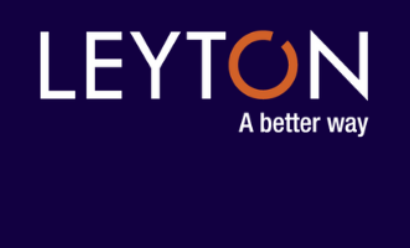 London, 17 April: UK businesses are still missing out on thousands of pounds of unclaimed tax credits, according to new figures from Leyton, the UK's leading innovation funding consultancy. Leyton's clients – 85% of which are SMEs – claimed an average of £78,000 in R&D tax credits last year.
Many businesses are unaware that they are eligible for this funding, which can be claimed against spending on research and development in a wide range of areas. According to Government figures published in October 2019, only 48,635 R&D tax credit claims were made in 2017-2018. This equates to £4.3bn of R&D tax relief in comparison to the corresponding £31.3bn of R&D expenditure (although due to the nature of the scheme, returns for the 2017/18 financial year could still be submitted past the cut-off date for publication).
Recent figures have shown the scale of the cashflow crisis facing businesses. Research from the Corporate Finance Network shows that up to a fifth of SMEs may run out of cash in a matter of weeks, while the British Chamber of Commerce has revealed that just 2% of businesses that have applied for a government loan have received funding.
While SMEs are currently struggling to access loans in time, HMRC is paying out R&D relief claims in record time. In light of these challenges, businesses – including those that have not claimed before - should be using every initiative available to support their cashflow, with many eligible for R&D relief based on initiatives they are already implementing.
In particular, companies that have repurposed their manufacturing lines to produce face masks, hand sanitiser and ventilators to support the Covid-19 relief efforts will be eligible to claim back money against the cost of staffing, consumables and the reworking of supply chains.
Get in touch to find out more: https://www.leyton.com/en/united-kingdom/contact-us