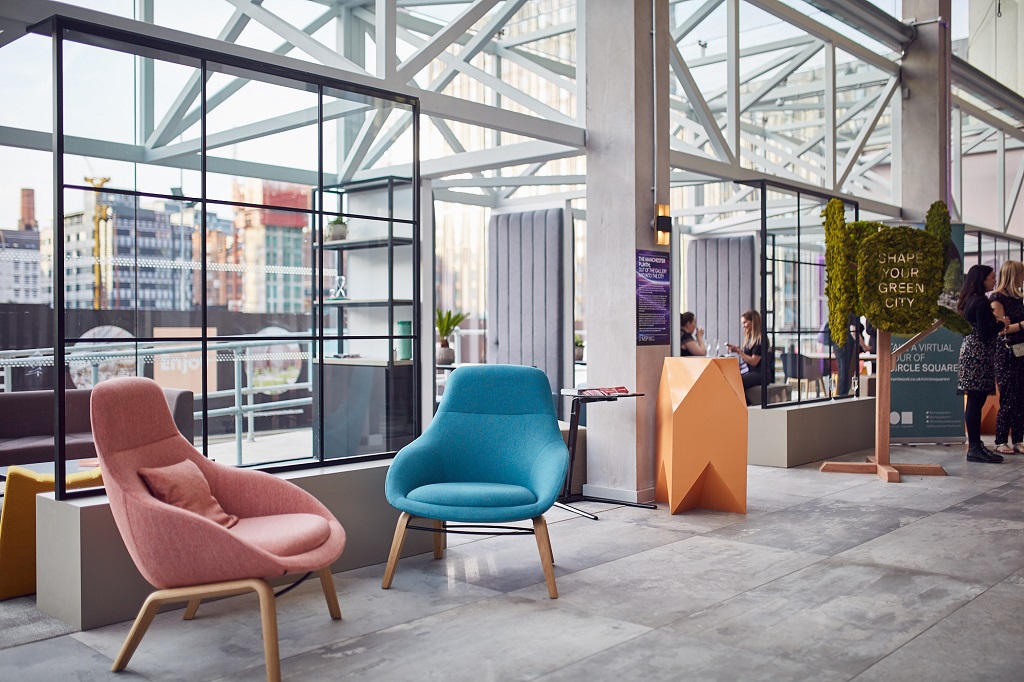 Over the last few years, the choice of co-working office spaces across Greater Manchester has increased exponentially both in the city centre and further afield. This article examines some of the options.
City Centre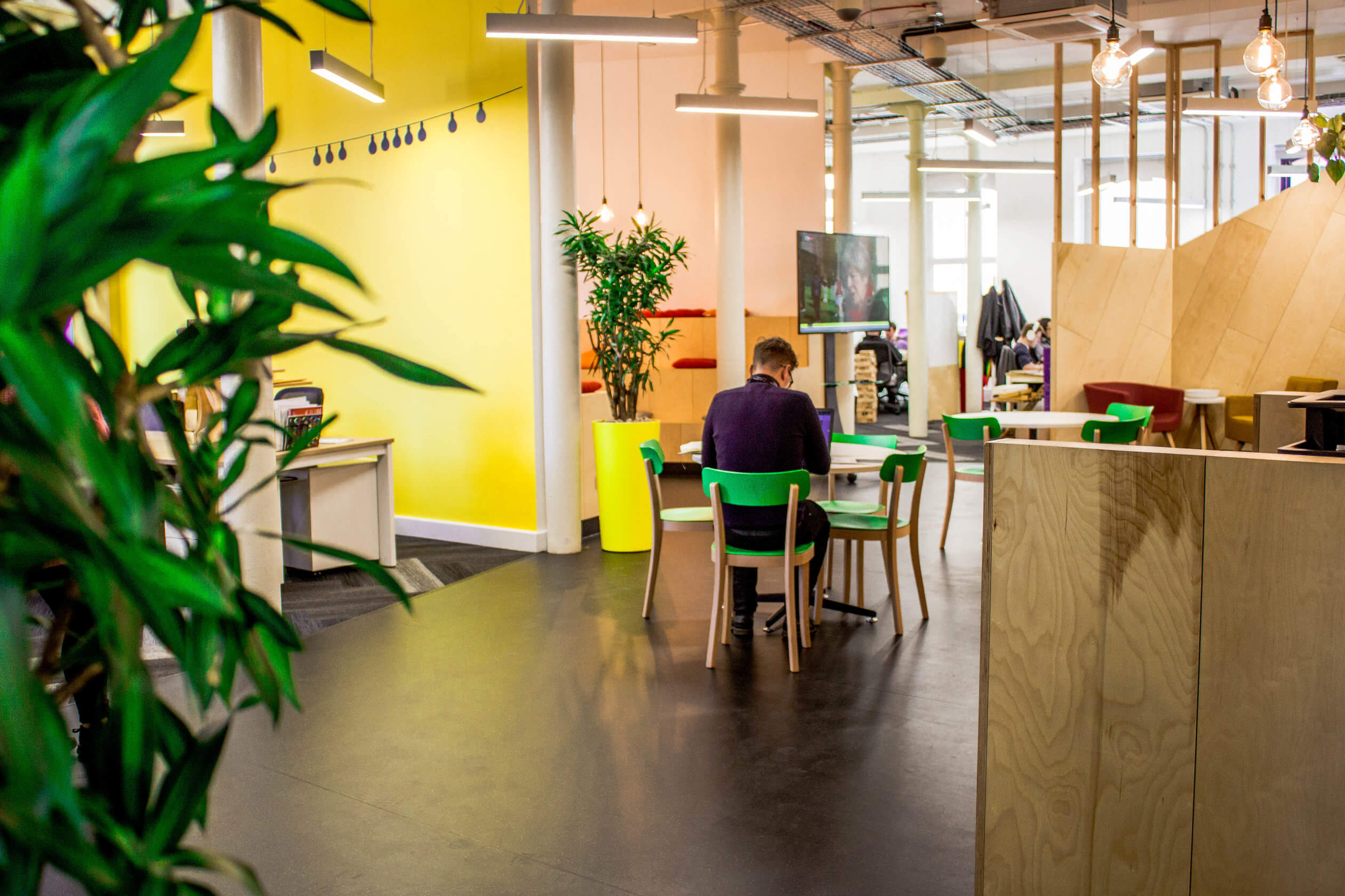 Overview
A flexible coworking growth hub in a central, Grade II listed building. Members can access business mentors, investors and access to professional services all under one roof.
Cost

£295 (+VAT) per desk per month (first month free)

Complimentary refreshments, unlimited printing and unlimited meeting room usage

Member Benefits

Private members' café

Flexible event space, tech-enabled meeting rooms and phone booths

Shower

Dedicated community team

High-speed internet @ 200mb/s

Business networking and social events

Discounts for parking, gym, bars and restaurants



Address
101 Princess Street, Manchester, M1 6DD
Opening times
24/7 access
Website
https://www.accelerateplaces.com/locations/manchester/
Get in touch

Georgia.Berry@accelerateplaces.com

0161 399 0285

@accelerateMCR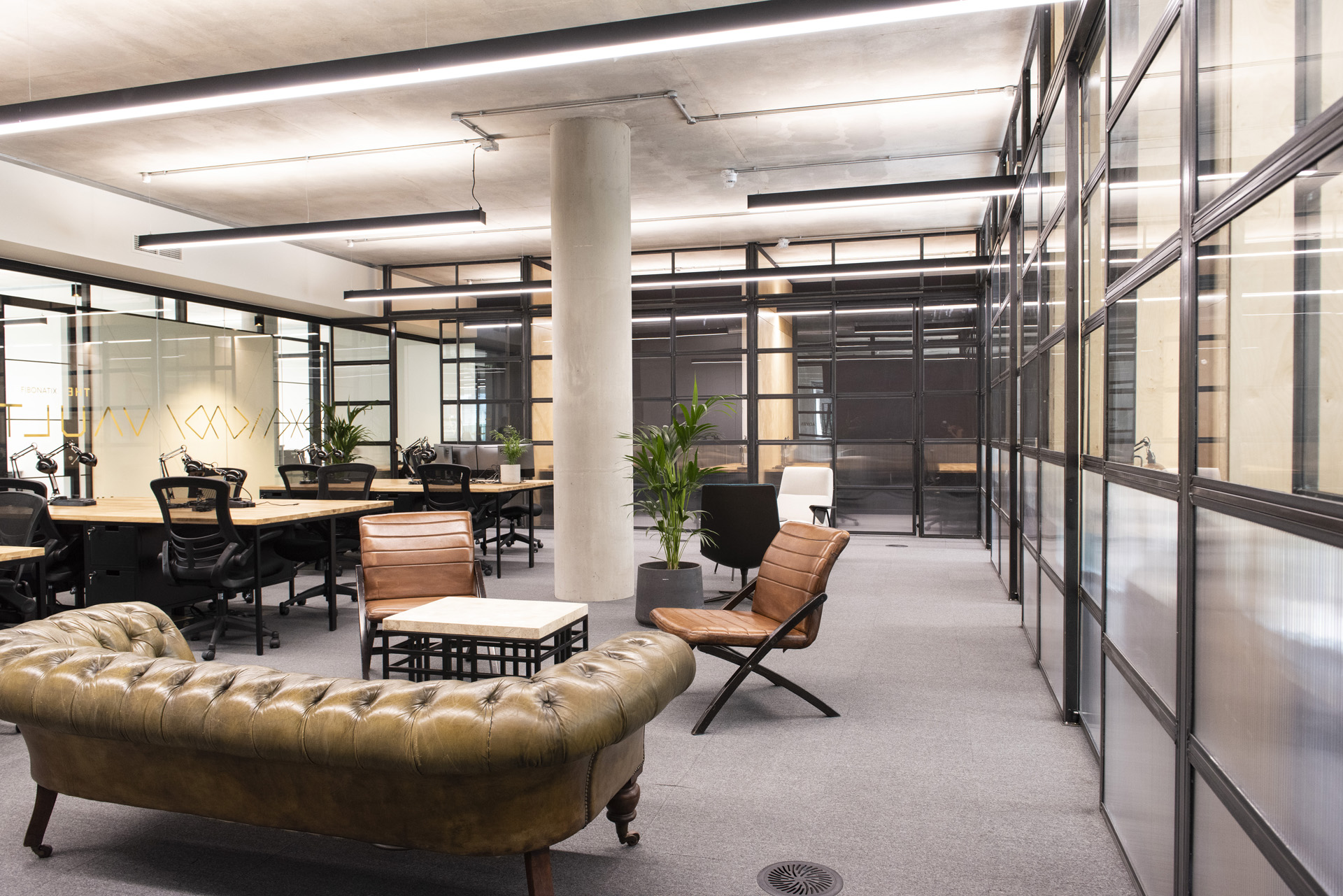 Overview

We create inspiring work and social spaces that enhance the work life for those within them. Taking our inspiration from places around the world, our dedicated in-house team design exceptional bespoke spaces providing modern, forward thinking places for working and socialising.

We operate across the United Kingdom in London (opening 2020), Manchester and Leeds giving members access to a dynamic network of influencers and a community built to harness growth, productivity and well-being.

Costs

Pricing starts from £250 for office space

Manchester Digital offer:

Hot desk membership normally priced at £150 exVAT

Sign up for 6 months and the pricing will sit at £100 exVAT

Benefits

Business rates

WIFI

Utilities

Dedicated barista

Bike racks

Showers

Phone booths

Meeting rooms

Break out space

Pitch room

Event space

Free tea & coffee

Discount at XYZ Social

Address

XYZ Work and Social, 2 Hardman Blvd, Manchester, M3 3AQ

Bonded Warehouse, 18 Lower Byrom Street, Manchester, M3 4AP

Opening times

24/7 access

Website
Get in touch

Lucy Sunner

Sales Manager

lucy@Allworkandsocial.com

07778129023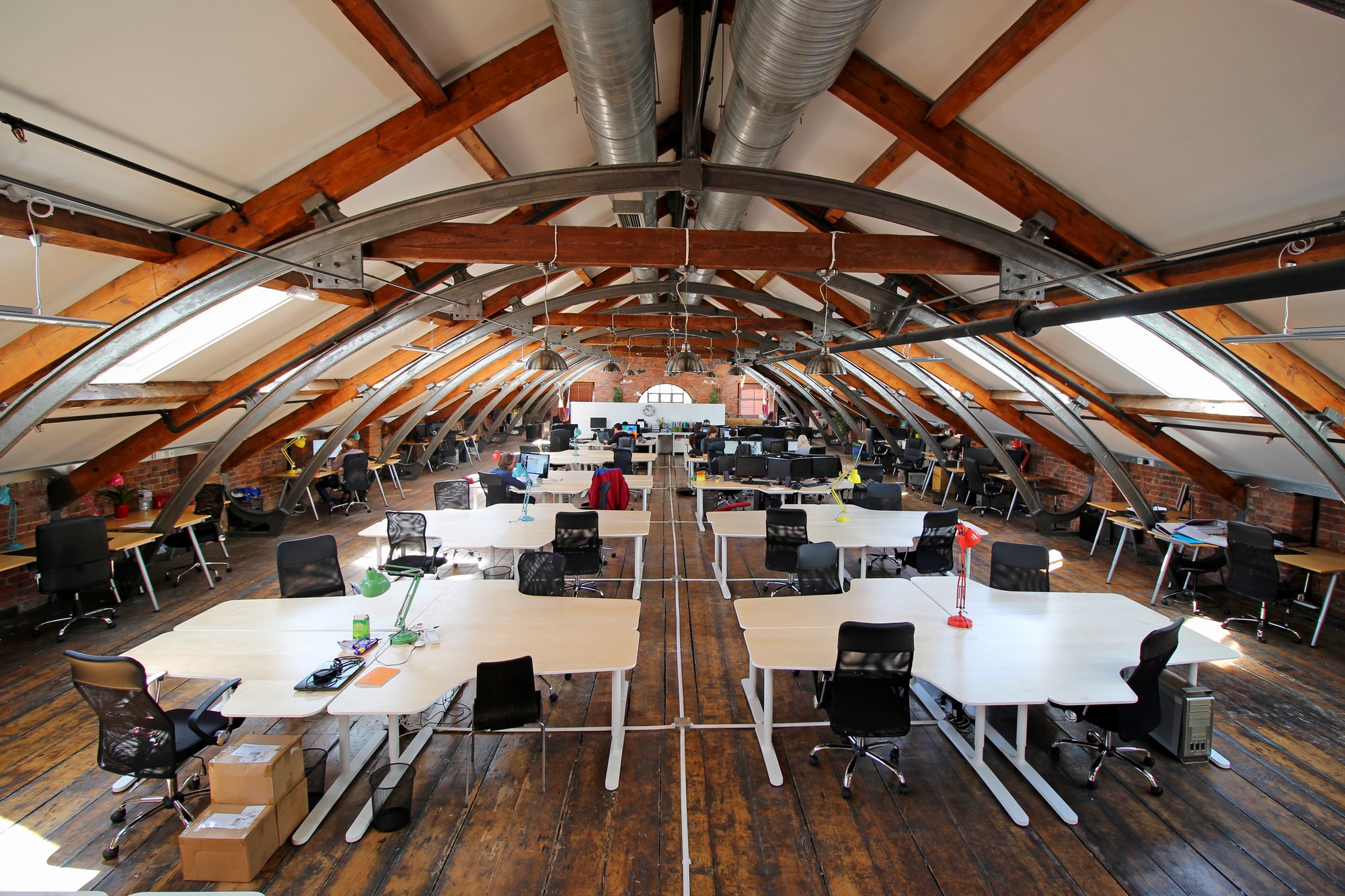 Overview
A luxurious shared workspace built around community, collaboration and member well-being, Beehive Lofts is home to a wide range of companies, many in the creative and digital sector, with a healthy 50/50 ratio of male and female members.
Cost

All-inclusive flat monthly rates of:

£250 pm for 6 months

£275 pm for 3 months

£295 for one month

No hot-desking or day passes.

Benefits

Very large desk sizes in a beautiful, spacious, naturally-lit environment

Relaxed, non-corporate atmosphere

Active & inclusive daily social calendar

Unlimited, free meeting rooms for up to 12 people

Fully stocked kitchen with cooking facilities

Free printing facilities

On-site Community Managers

£3 Parking (per day)

Address
Beehive Mill, Jersey St, Manchester M4 6JG
Opening times
24/7 access for members
Website
https://beehivelofts.co.uk
Get in touch
info@beehivelofts.co.uk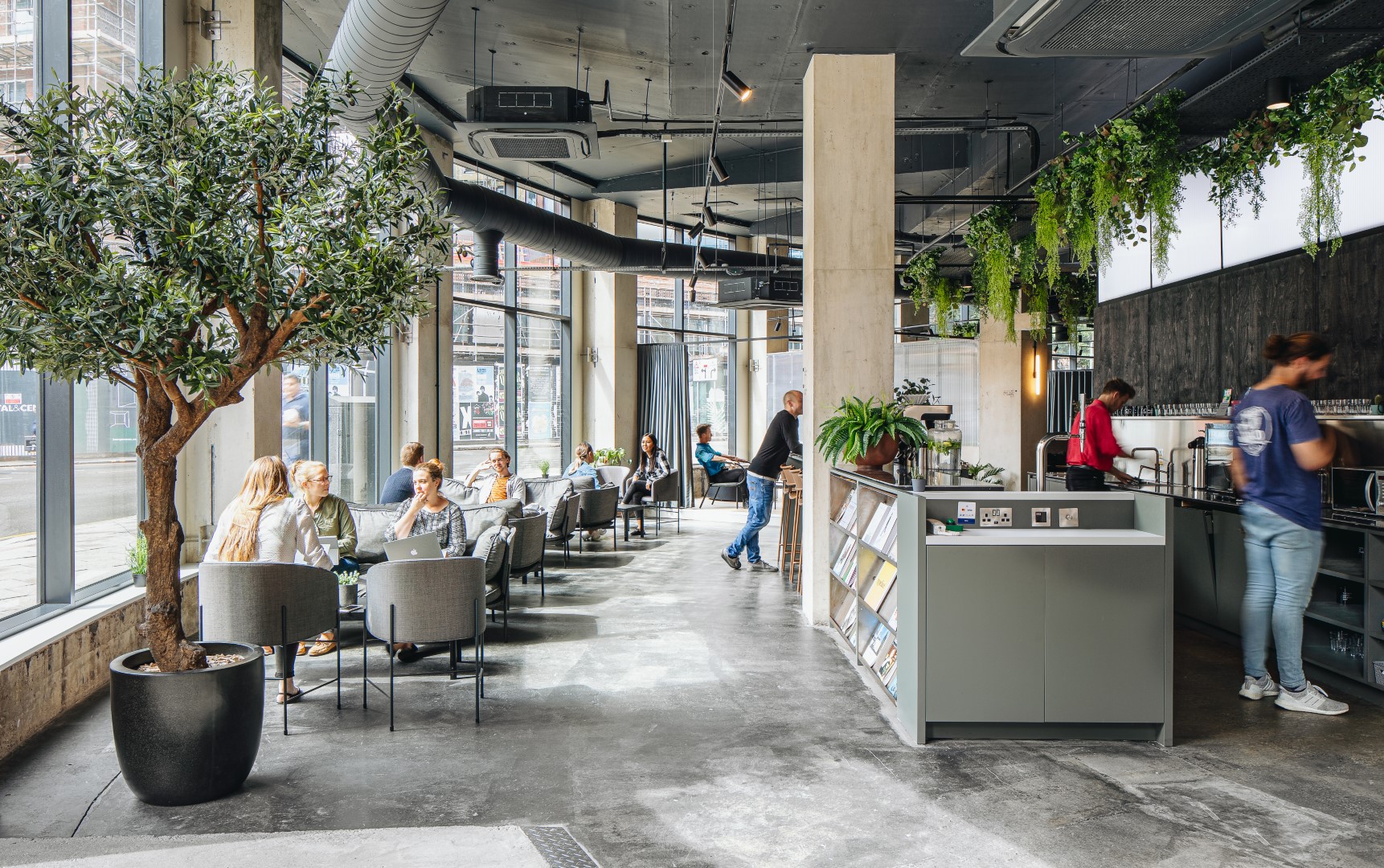 Overview

Colony co-working spaces offer a fresh approach to your working day. Whether you are a freelancer or company, our carefully configured environments are designed to stimulate ideas, grow your networking opportunities and increase productivity. We have flexible options to accommodate all sizes of businesses from desk spaces to private offices situated within our dynamic environment.

Founded in Manchester in September 2017, we have established a strong, diverse community of over 250 members across two sites. Our first location, situated in Jactin House a renovated Victorian worker's hostel in Ancoats, central Manchester, is spread over two floors with an abundance of natural light and industrial character.

Our second location opened in November 2019 is situated at Piccadilly, just a stone's throw from Manchester Piccadilly train station. A workspace with a vibe and aesthetic unique to the city, the site is blessed with a wealth of facilities and the perfect place to connect with others.

We will also be opening a third site, The Astley, situated in the Northern Quarter in Early November.

Cost

Memberships from only £175+VAT per month.

A range of private offices, studios, and team spaces are available too.

Benefits

Access to multiple venues

Thriving network of digital creative businesses and entrepreneurs

24-7 access

Simple, all-inclusive memberships

Central business address

Busy events calendar

Business support

Fully serviced reception

Personal storage

Bike racks

Showers

Dedicated meeting rooms

State of the art high speed internet distributed over Wi-Fi

Space for Thinkers, Doers, Creators, 24-7

Address

Colony Piccadilly
5 Piccadilly Place
Aytoun St
Manchester
M1 3BR

Colony Ancoats
Jactin House, 24 Hood Street
Ancoats Urban Village
Manchester
M4 6WX

Opening times

24/7 access

Website
Get in touch

https://www.instagram.com/colonycowork/

0161 974 3210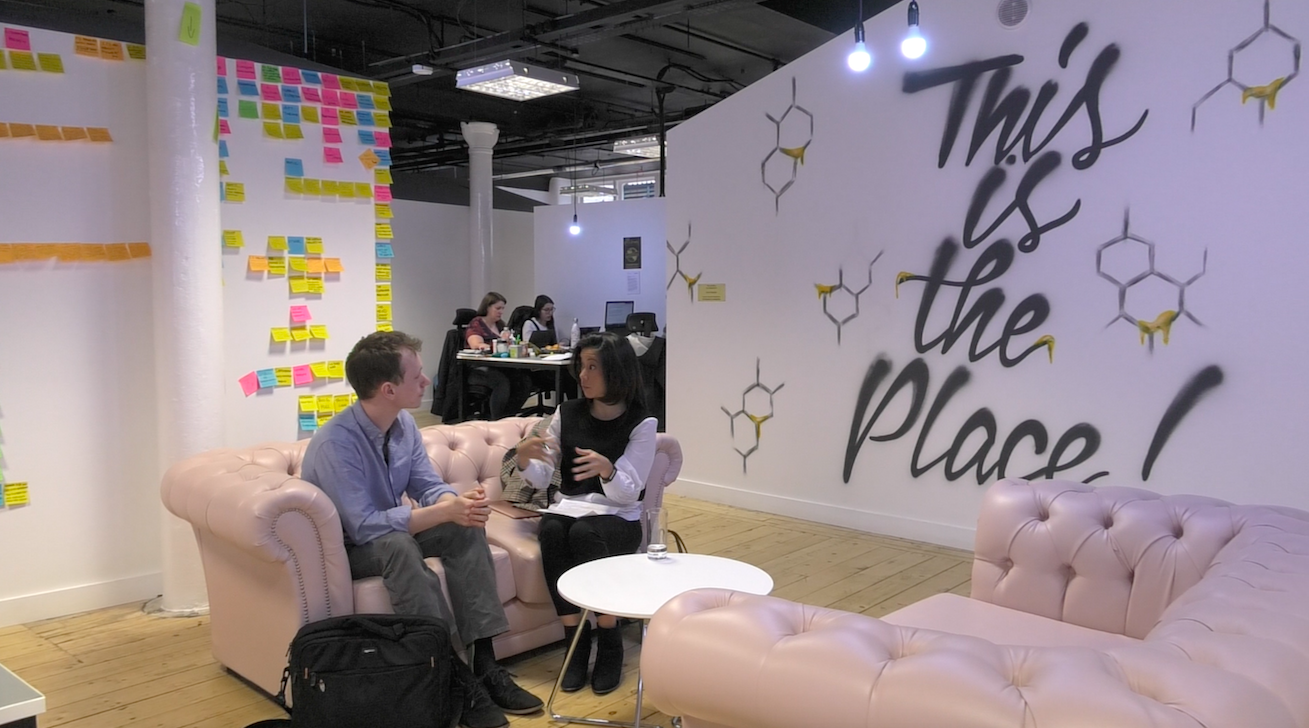 Overview

The Federation is an ecosystem of businesses, innovators and change-makers brought together by ethical and co-operative values, driven to create an equitable society.

At The Federation we recognise the ethical challenges our society faces. Our community of forward-thinking organisations and social entrepreneurs collaboratively explore alternative approaches to enable a sustainable future for all in our society and the legacy we're building for future generations. Through event programmes, workshops, partnerships, research and collaborations we are working towards strengthening communities, providing skills & education and ensuring sustainability.

The Federation offers private suites on our 2nd & 3rd floors, private pods, flexible desks, permanent desks & early stage start up desks within our co-working floor.

Costs

£95+VAT for a flexible desk (up to 40 hours per month access)

£275+VAT for a permanent desk (dedicated desk with unlimited access)

£200+VAT for early stage start up businesses (dedicated desk with unlimited access)

Private Pods are £1,650+VAT per month, 4-6 people per pod

Benefits

Located in the heart of the City Centre, Victoria train station & Shudehill Metrolink station right on our doorstep

FREE access to the co-working floor meeting room (holds 10ppl, AV equipment for presenting & whiteboard

FREE tea & coffee for all residents on the co-working floor

Pet friendly, all dogs welcome!

Lockers available for hire

FREE access to co-working floor printer

In house coffee shop

Secure bike storage

Shower facilities

FREE Vinyasa Yoga sessions every Monday for all residents

Events & meeting spaces available for hire

Events & Community Engagement Programme

Address
The Federation, 2 Federation Street, Manchester, M4 4BF
Opening times
24 Hour Access
Website
www.thefederation.coop
Get in touch

https://twitter.com/FederationMCR

federationenquiries@coopdigital.co.uk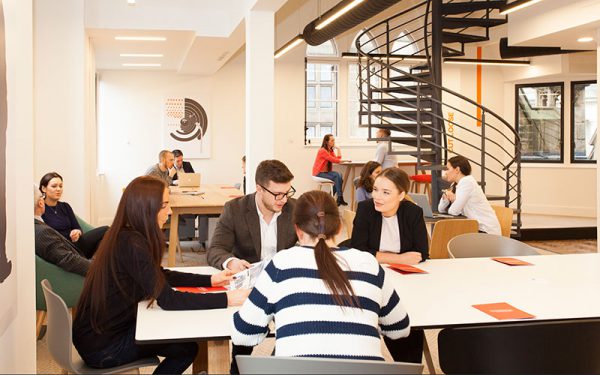 Overview
Headspace Group's 15,000 sq. ft. site is a focal point for Manchester's amazing creative community. The interior design is fun, clean and modern and comprises a mix of uniquely designed private offices and co-working spaces, all equipped to a high specification.
Cost

Private offices start from £1,000 per month

Co/lab starts from £199 per month

Membership starts from £30 per month

Benefits

A mix of uniquely designed private offices, flexible coworking spaces, tech-enabled meeting rooms and private work booths

Refreshment bars

On-site community team

Postage handling

Shower room

30-person event space with stunning views overlooking the city



Address
2 Mount Street, Manchester, M2 5WQ
Opening times
24-hour access
Website
https://www.headspacegroup.co.uk/
Get in touch

enquiries@headspacegroup.co.uk

0161 302 6500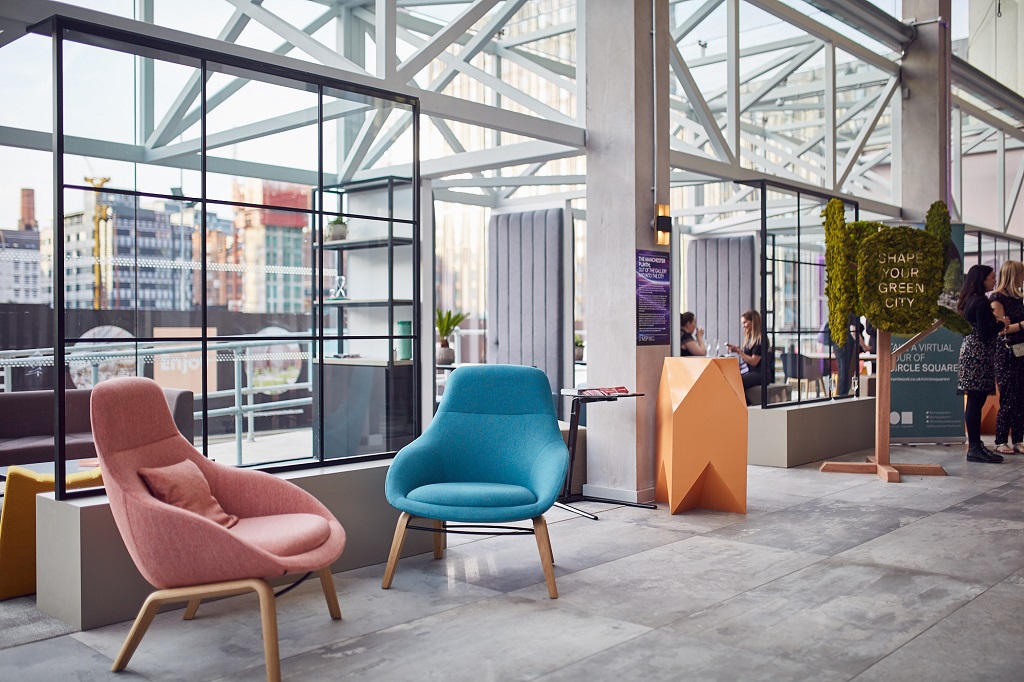 Overview
MSP Tech Incubator offers private offices, dedicated desks and hot desks within a shared co-working space.
The ideal place for data science and technology innovation businesses who are at the beginning of their journey.
Costs
Memberships start from £195 for a dedicated desk or £165 for a hot desk.
Benefits

Specialist business growth services

Located in Manchester's innovation district

Unlimited refreshments

Bike storage, showers and lockers

Meetings and events space

Events and Community engagement programme

Address
Tech Incubator, Manchester Technology Centre, Oxford Road,
Opening times
24-hour access
Website
https://mspl.co.uk/campuses/manchester-technology-centre/tech-incubator
Get in touch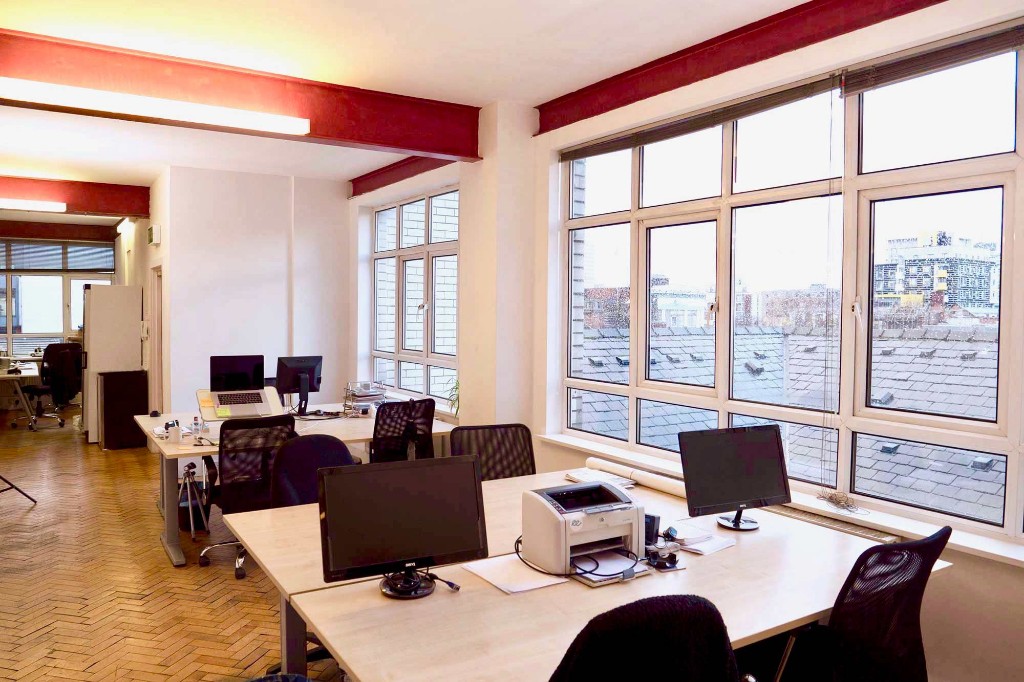 Overview
The Assembly provides a great opportunity for collaboration in a stylish and attractive workspace.
Cost

£180 per month for a desk space

Exclusive discount for Manchester Digital members: Sign up for 12 months and get one month free. Contact The Assembly to redeem this offer.

Benefits

Your workspace - Sign up early enough and you can pick your desk.

High-speed internet

Central location

Guests - Each membership also comes with the ability to bring a guest to work alongside you for up to 14 hours a week free of charge (space permitting)

Address
3rd Floor, Virginia House, Manchester, M4 5A
Opening times
24/7 access
Website
https://assemblymcr.com/
Get in touch

0161 237 9430

hello@assemblymcr.com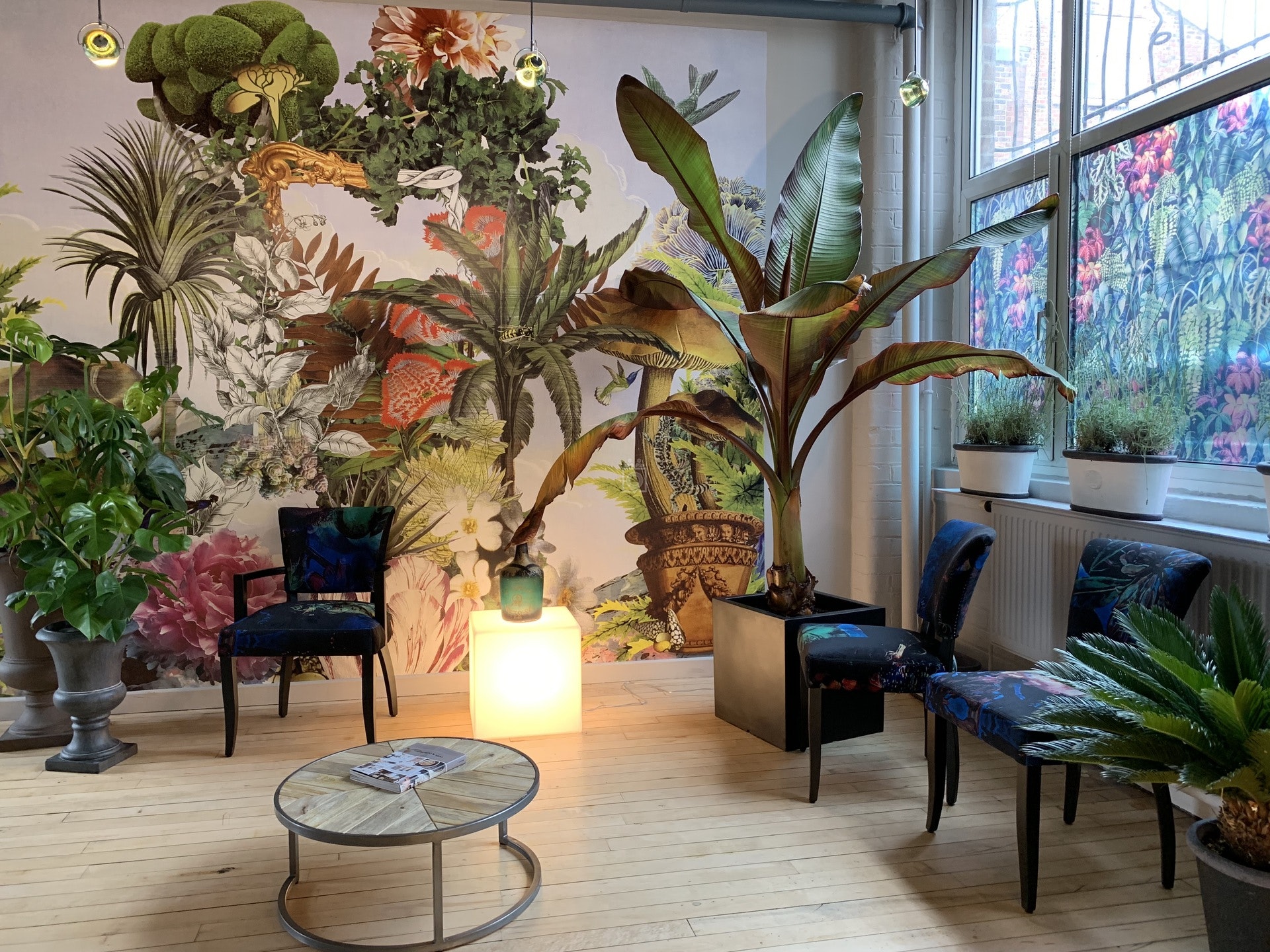 Overview
Built on foundations of kinship, creativity and inspiration, our philosophy is simple but sophisticated: To provide both aspiring and established businesses in the North with a place to nurture their niche. Not just somewhere to work but somewhere to innovate, create, fascinate and build your brand.
Costs

We offer three different types of monthly memberships;

Drop-In Membership: 40 hours a month, for £99 +VAT.

Hot-desking Membership: Unlimited use, for £199 +VAT

Dedicated Desk Membership: Own desk, unlimited use, lockable desk drawers and use of business address, for £275 +VAT

Benefits

Other things we offer include:

Large bookable meeting rooms

Café

Less than 10 minute from Piccadilly Station

High speed internet

Dog friendly

Address
31 Ardwick Green, Thirsk Street, Manchester, M12 6PN
Opening times
Weekdays 7 am - 7 pm
Website
Get in touch

07712 177 701

hello@usespace.co.uk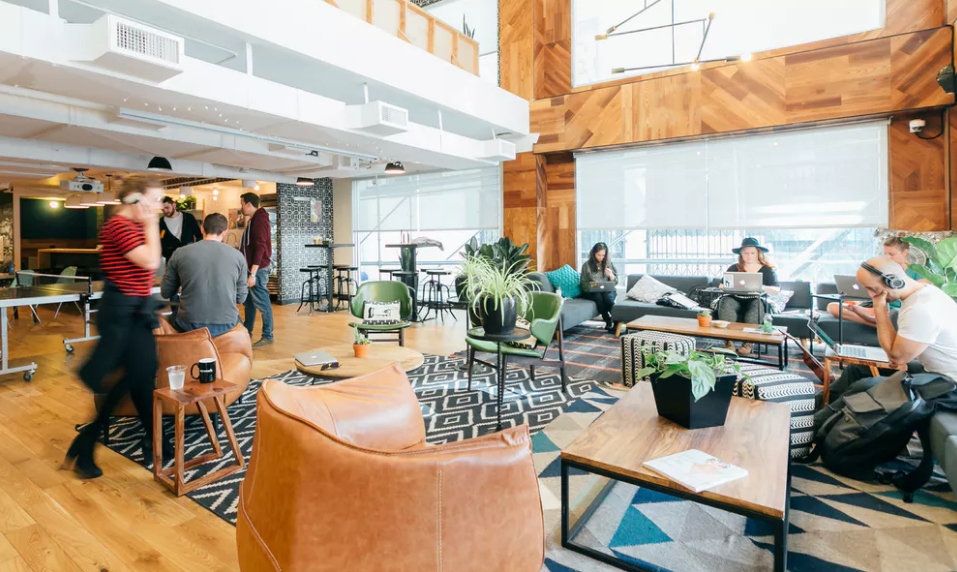 Overview

WeWork provides over 253,000 members around the world with space, community and services through both physical and virtual offerings. It has more than 280 physical locations in 75 cities and 22 countries around the world. Its Manchester location is in Spinningfields.

Cost
From £238 +VAT
Benefits

Networking events

In-house community events

Complimentary tea and coffee

24/7 access

Address
No1 Spinningfields, Quay Street, Manchester, M3 3JE
Opening times
24/7 access for members, with the community team on hand 9am-6pm Monday to Friday
Website
https://www.wework.com/en-GB
Get in touch
0161 250 7910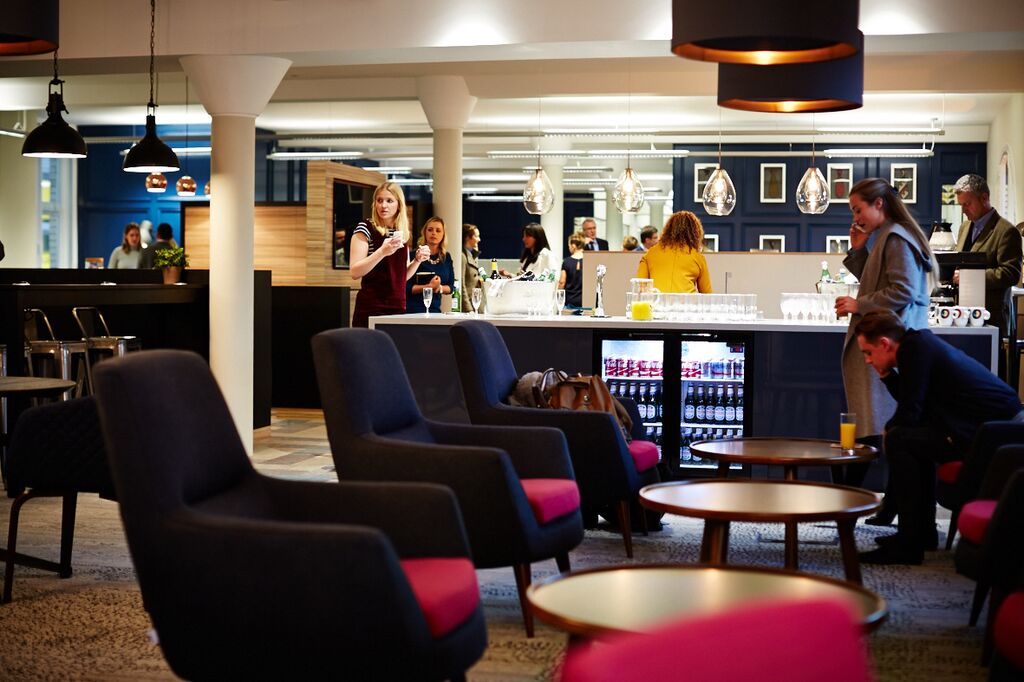 Overview
Workplace offers private offices for between one and 20 people, reserved desks giving you your own private space within the shared space, hot desks, a business lounge and meeting rooms available to members and non-members.
Costs

Flexible, all-inclusive memberships start from:

£90 (5 days a month)

£160 (12 days a month)

£225 (full-time)

£275 (dedicated desks)

(Prices exclude VAT)

Exclusive discount for Manchester Digital members: 10% off. Contact Workplace to redeem this offer.
Benefits

Unlimited refreshments

Parking deals, bike storage, showers and lockers

Concierge and post run

Discounted meeting and events space

Prestigious city centre address

Opening times
24/7
Address
Churchgate House, 56 Oxford St, Manchester, M1 6EU
Website
https://work-place.co.uk/
Get in touch

0161 974 6000

hello@work-place.co.uk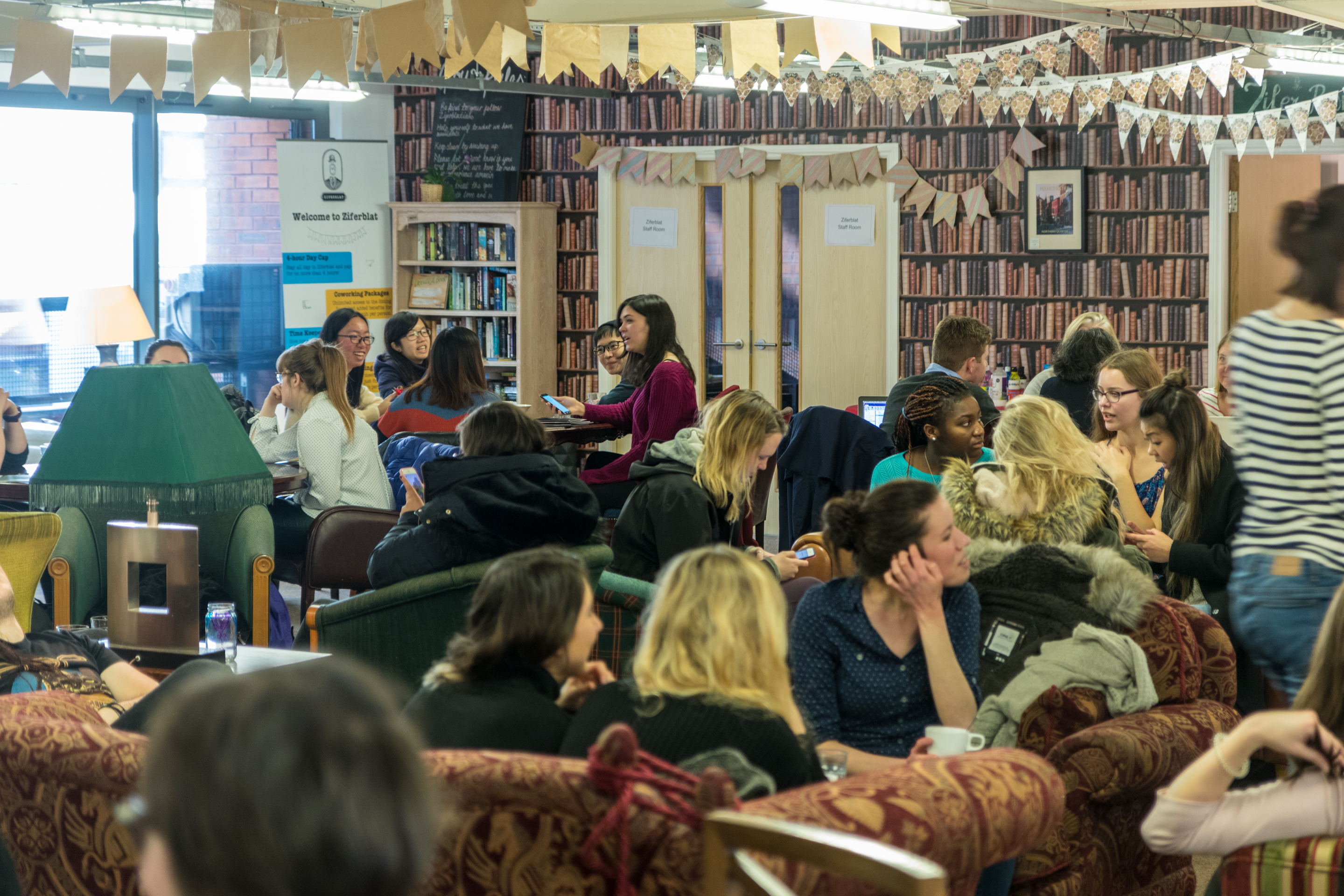 Overview
It is the space for you to socialise, work, eat, play, participate in exciting events, drink as much tea or coffee as you want – in other words, do whatever you like with respect to the space and the other people. Ziferblat is a place where you can feel at home and be yourself.
Cost

8p per minute per person for the communal sitting room (check in on arrival, capped at £19.40 a day)

Meeting/event rooms need to be pre-booked and costs are based on a minimum spend dependent on the room.

Benefits

Complimentary cake, coffee and refreshments as well as light lunches over lunch time

100mb wifi

Meeting & event rooms

Pay monthly Clock-work and Time-worker packages

Social events

Communal sitting room



Address
Northern Quarter: 23 Edge Street, Manchester, M4 1HW
Opening times
8am - 10am Monday to Friday and 10am -10am Saturday & Sunday
Website
https://www.ziferblatuk.co.uk/
Get in touch

info@ziferblat.co.uk

0161 8060706
North Manchester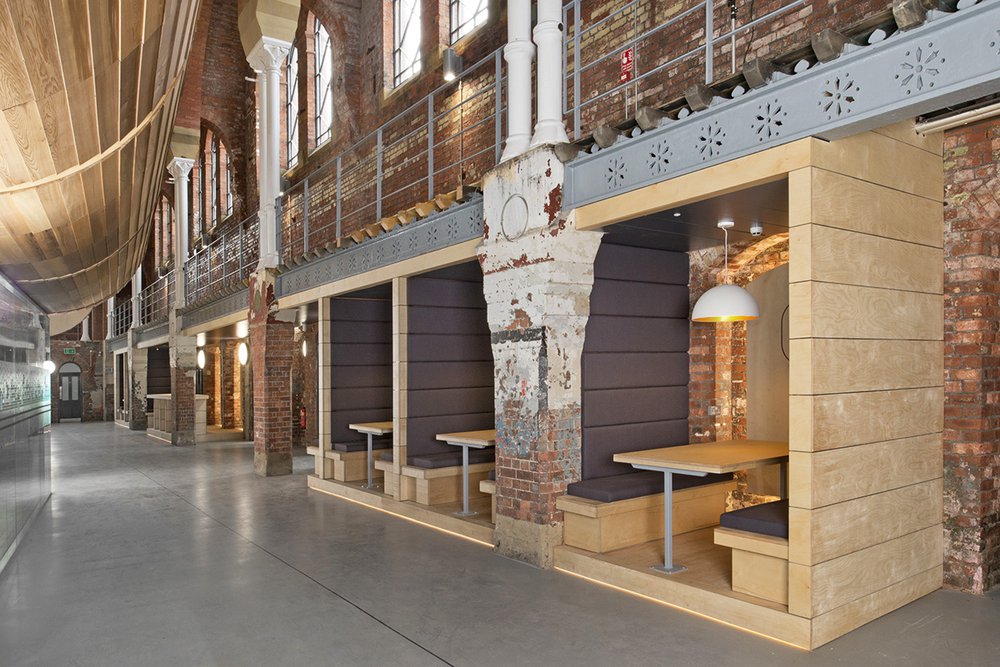 Overview
Ashton Old Baths offers coworking memberships for entrepreneurs looking for flexible drop-in space.
Cost

Coworking day rates £20 per day

Coworking membership from £99 per month

Dedicated desks from £175 per month

Benefits

High-speed, dark fibre broadband

Nespresso coffee, tea and refreshments

Access to meeting rooms

Access to parking and reception services

Access to events specialising in blockchain, digital and creative practices

Drop-in day rates available

Address

Stamford Street, West Ashton-under-Lyne, OL6 7FW

SatNavs use OL6 7TP
Opening times
8:30am – 5pm
Website
https://www.ashtonoldbaths.co.uk/
Get in touch

info@ashtonoldbaths.co.uk

0161 804 2030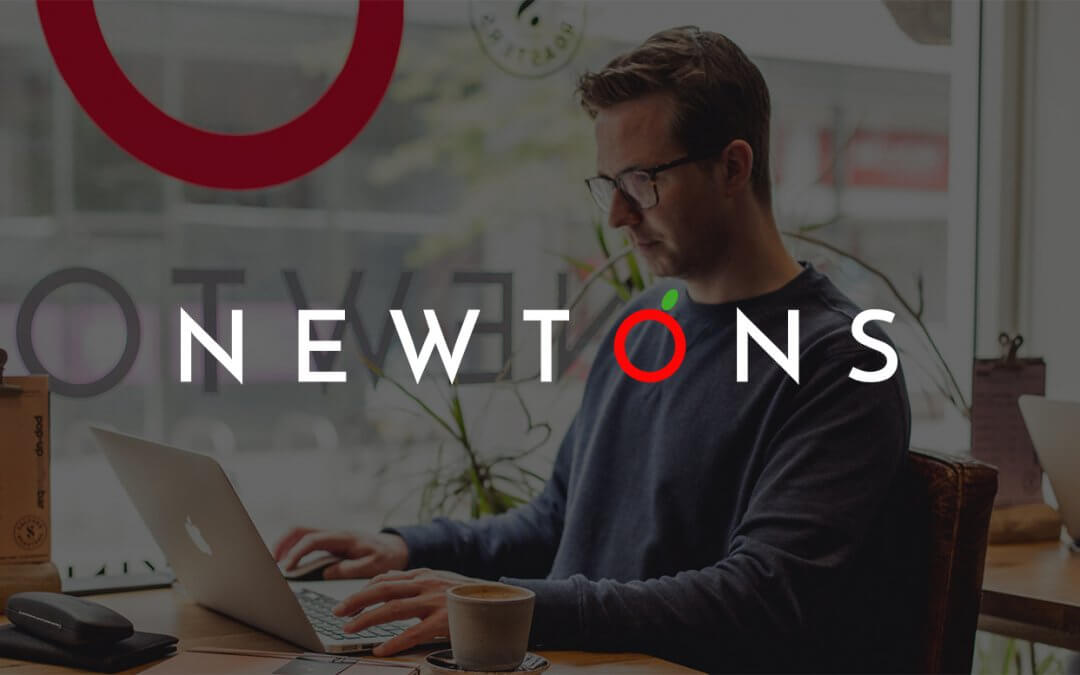 Overview
A comfortable shared workspace built around the people who work there, focusing on the community we can build and share.
Cost

£3 an hour, £12 a day, £90 5-day week, £150 a month

No sign-up, no contract, just walk in.

Exclusive discount for Manchester Digital members: 20% off. Contact Newton's to redeem this offer. Join Manchester Digital.
Benefits

Unlimited refreshments from the shared kitchen

Onsite manager

Study pods, meeting room and event space included

Printing

24-hour access

Lockers and postal service

Address
151 The Rock, Bury, BL9 0ND
Opening times

Monday - Friday 8:30 - 18:00

Saturday 10:00 - 17:00

Website
https://www.newtonscowo.com/
Get in touch

hello@newtonscowo.com

0161 764 1863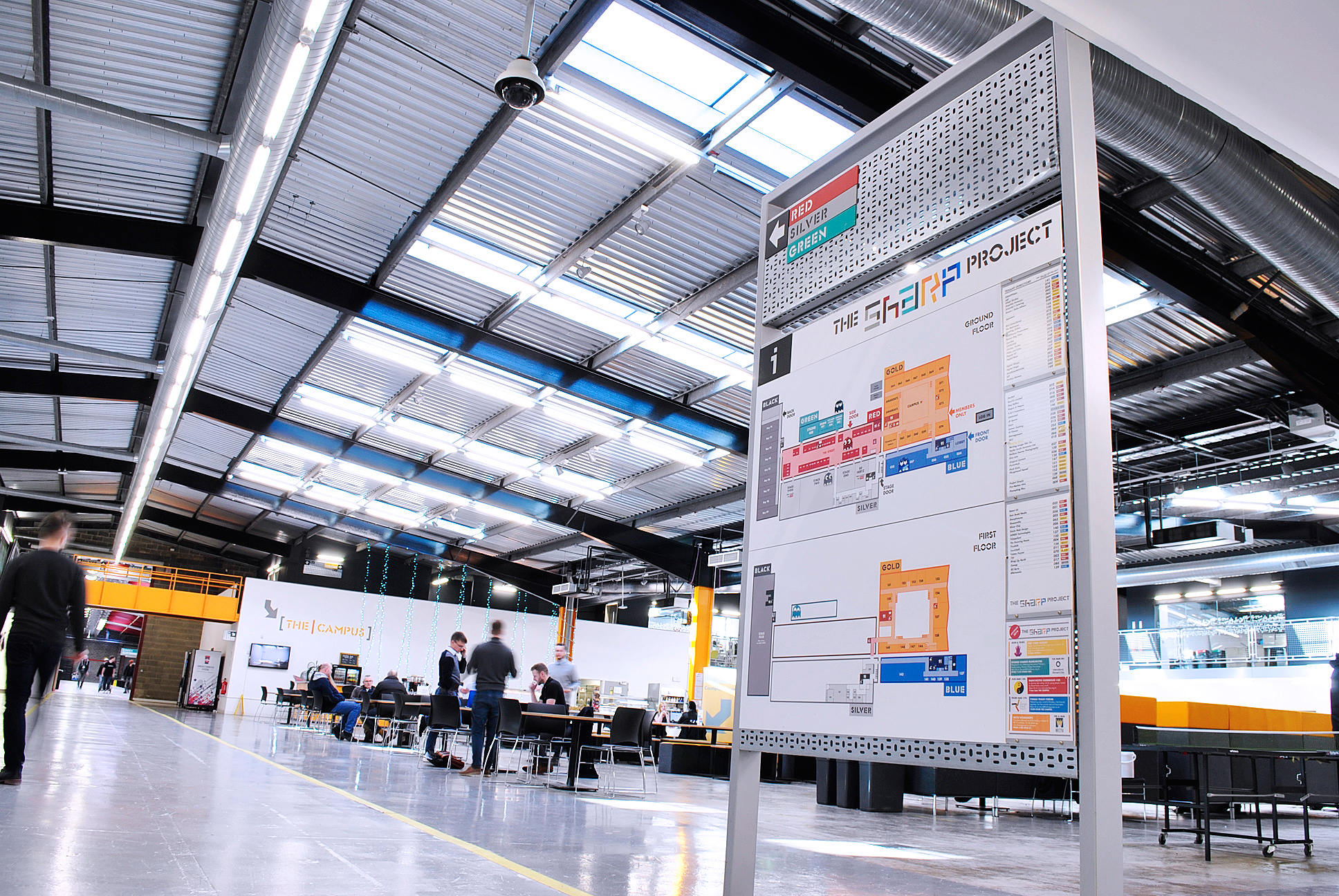 Overview

The Sharp Project is home to over 60 creative entrepreneurs and businesses specialising in digital content creation.

It offers a range of flexible office and studio space at affordable prices alongside a busy events and social calendar.

Cost

Prices for shipping containers start from £260+VAT a month

Larger office spaces are priced from £650+VAT a month.

Benefits

The Sharp Project is firmly established as one of Manchester's key locations for creative businesses of all scales – from globally renowned animators to major sports retailer's content studios, major VR education brands, creative agencies, CGI artists and digital forensics, there is a wealth of creative talent based on-site.

There are a wide range of activities on-site from week to week including yoga, sports & business drop

Events including Manchester CoderDojo, North West Playtesters and high profile international events such as Raspberry Pi's 'Coolest Projects'

Opening times

24/7 365 days a year

Website
Get in touch

Dunstan Carter dunstan.carter@thesharpproject.co.uk

0161 205 5508
Salford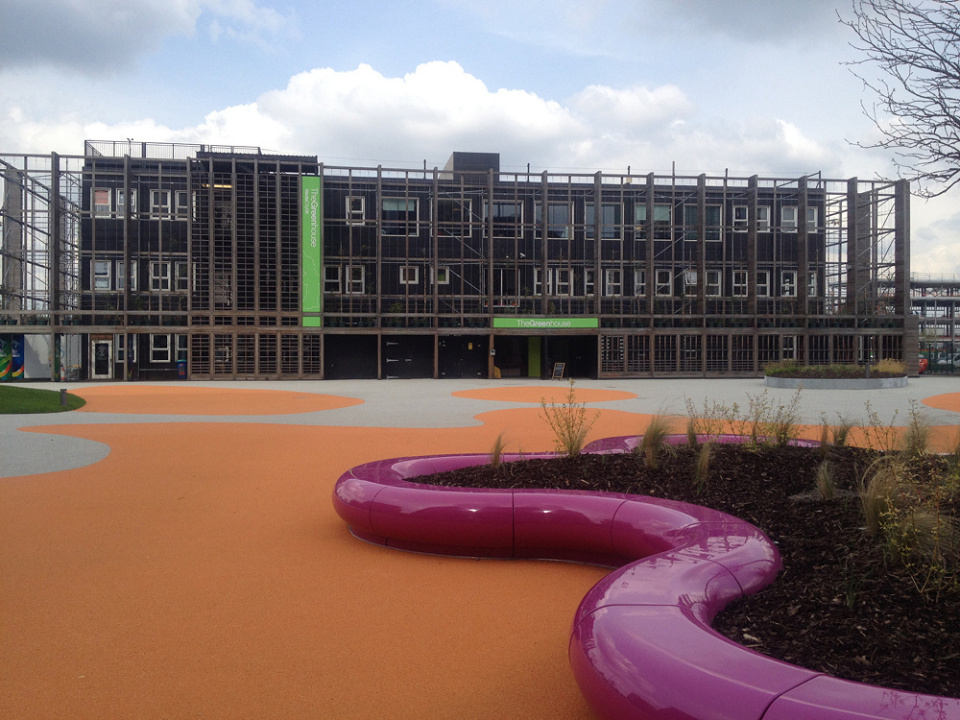 Overview
The Greenhouse offers small creative businesses flexible, quirky office space. The three-storey building neighbours the BBC, University of Salford and ITV and is already home to a range of creative, media and digital companies.
Cost
Work stations from £50 per week
Benefits

85 offices over 3 floors

Furnished offices for two people upwards

Flexible leases from one month

Meeting rooms and breakout spaces

Dedicated on-site client manager

On-site car parking

Address
MediaCityUK, Salford, M50 2EQ
Opening times
Reception is staffed 8am-5pm but the building is operational 24/7
Website
http://mediacityuk.co.uk/workspace/office/the-greenhouse/
Get in touch
Lynn Haime on 0161 886 5331 of lynn.haime@mediacityuk.co.uk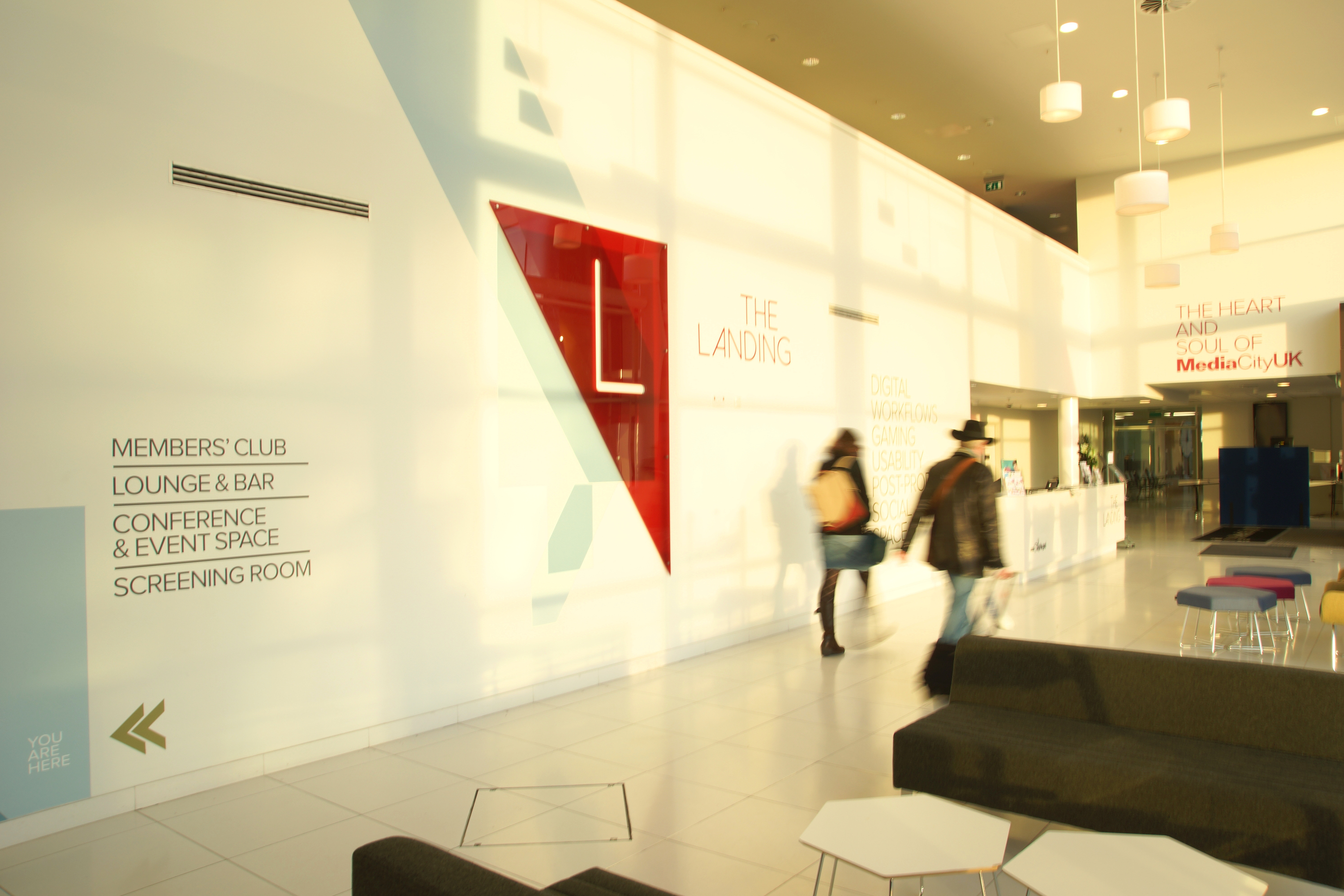 Overview
The Landing at MediaCityUK gives Start Ups and SME's the opportunity to be part of a rapidly growing business community in the Heart of MediaCityUK. We actively support business growth through our co-working space/5G Innovation Hub in partnership with Vodafone and speciality labs in UX, Immersive Tech and 3D Prototyping Makerspace. This runs alongside series of technology accelerators around our smart city vision including Industry 4.0, Healthcare, IoT and AgriTech.
Cost

Monthly membership: £200+VAT per person

Exclusive discount for Manchester Digital members: £500+VAT for 3 months when paid up front.

Contact The Landing to redeem this offer.

Benefits

Access to Social 7 tech lounge and bar with member discounts

Incubator programme with bootcamp workshops and 1-2-1 specialist advice

Use of UX testing lab and Maker Lab with onsite technicians

Monthly breakfast networking

Membership discounts including 30% off room bookings

Address
The Landing, Blue, MediaCityUK, M50 2ST
Opening times

24/7 Access to building

Manned reception 8am-6pm Monday-Friday to greet clients

Website
https://www.thelanding.org.uk/
Get in touch
Email james.summerton@thelanding.org.uk to find out more
Trafford

Overview

altspace in Altrincham offers flexible membership options and the chance to work with like-minded people in a collaborative and accessible environment.

Cost

Full-time: £210/month

Part-time (3 days per week): £155/month

One day: £14

Rates include wifi, refreshments, printing and copying.

Benefits

Conference and meeting rooms, and breakout space

Business addresses

Actively promotes the work of its members and has a policy of employing local businesses for work and services.

Address
First Floor, Kennedy House, 31 Stamford Road, Altrincham, WA14 1ES
Opening Times

Monday–Friday

8am–6pm

Website
https://www.altspace.club/press/
Get in touch

steve@altspace.club

07946728863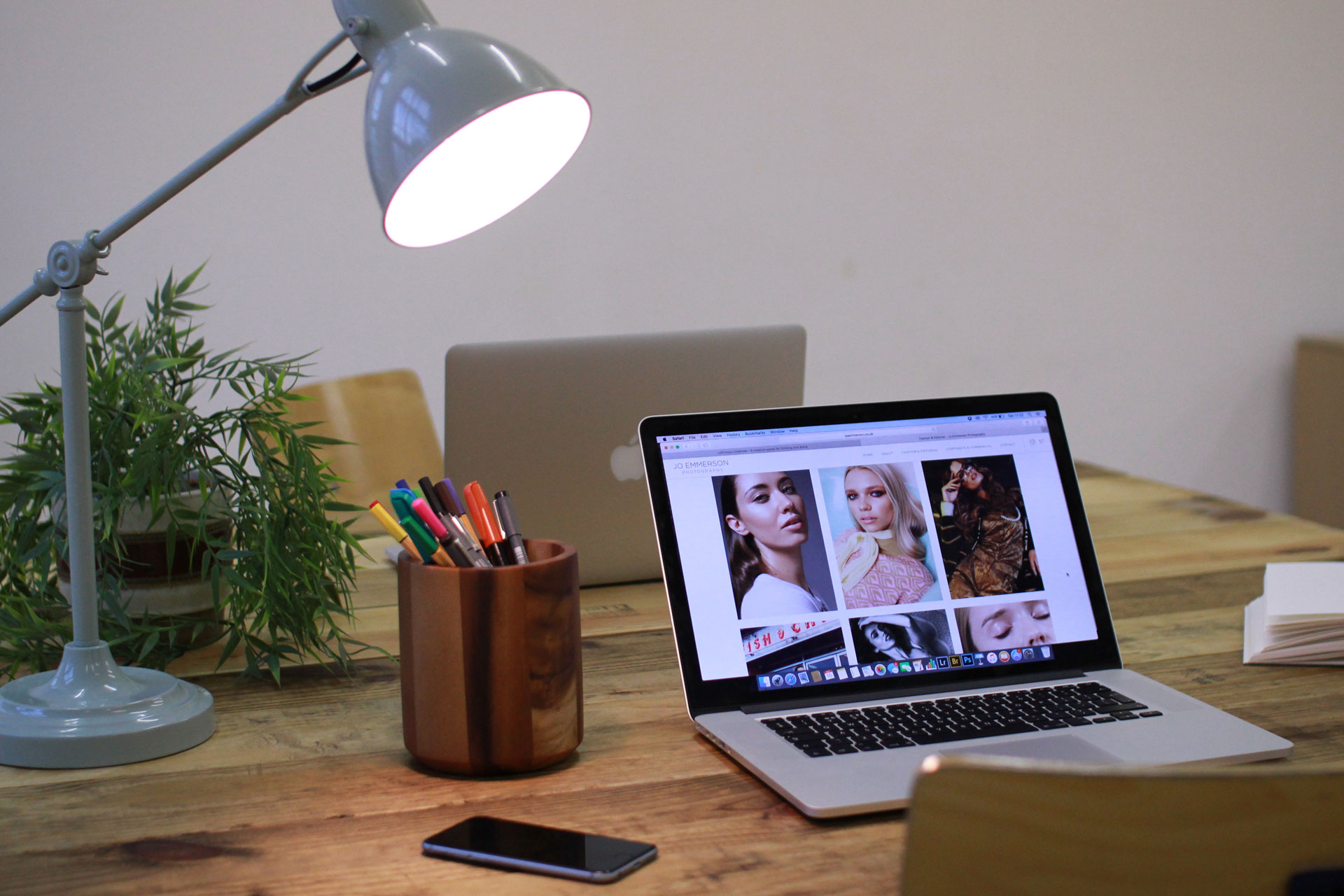 Overview

Lofthouse is a place for creatives, digitals and startups to call home, collaborate and flourish.

It is funded and supported by the charitable community enterprise Friends of Stretford Public Hall. The hall also offers exhibition and event space for hire.

Cost
A desk space costs £140 a month (+£140 deposit) on a month-by-month rolling contract.
Benefits

Awesome handmade desk space

• 2 meeting rooms

• Free wifi

• Kitchen & breakout area

• Secure working environment

• Free car & bike parking

Address
Stretford Public Hall, Chester Road, Stretford, M32 0LG
Opening times
Open 7am - 10pm, 7 days a week
Website
http://lofthousecreatives.co.uk/
Get in touch
hello@lofthousecreatives.co.uk
Want to feature on this list?
If you want your co-working space on this page, contact thom@manchesterdigital.com