Our latest Chair's Reception took place in a private room at The Restaurant Bar and Grill and offered Manchester's senior tech figures the chance to network with like-minded peers whilst discussing the topics that matter most to the sector's growth and development. These discussions help to inform the strategy, direction and outputs that Manchester Digital then deliver on behalf of the industry.
This time around attendees discussed cybersecurity, the impact of 5G and operational efficiencies.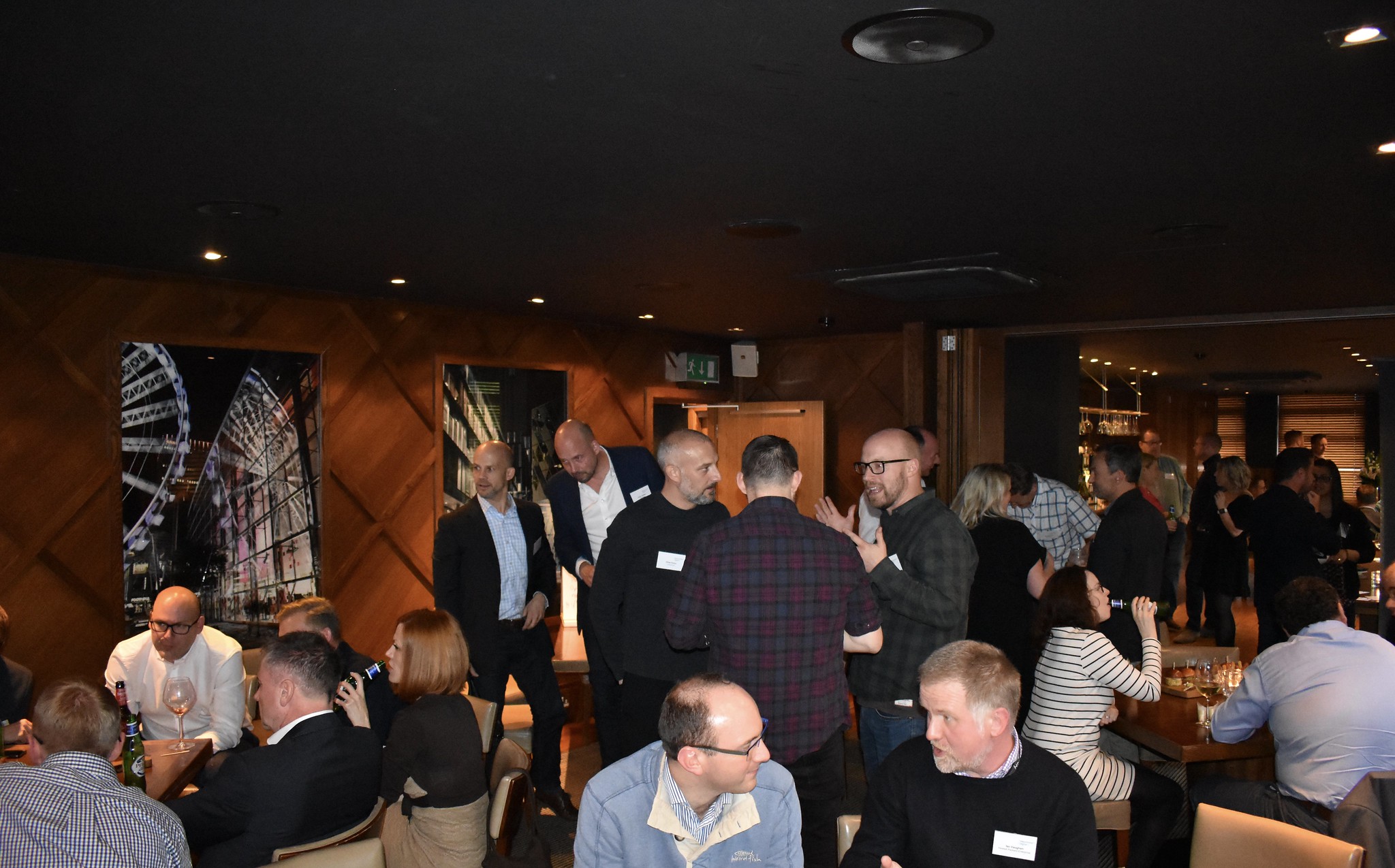 Cyber Security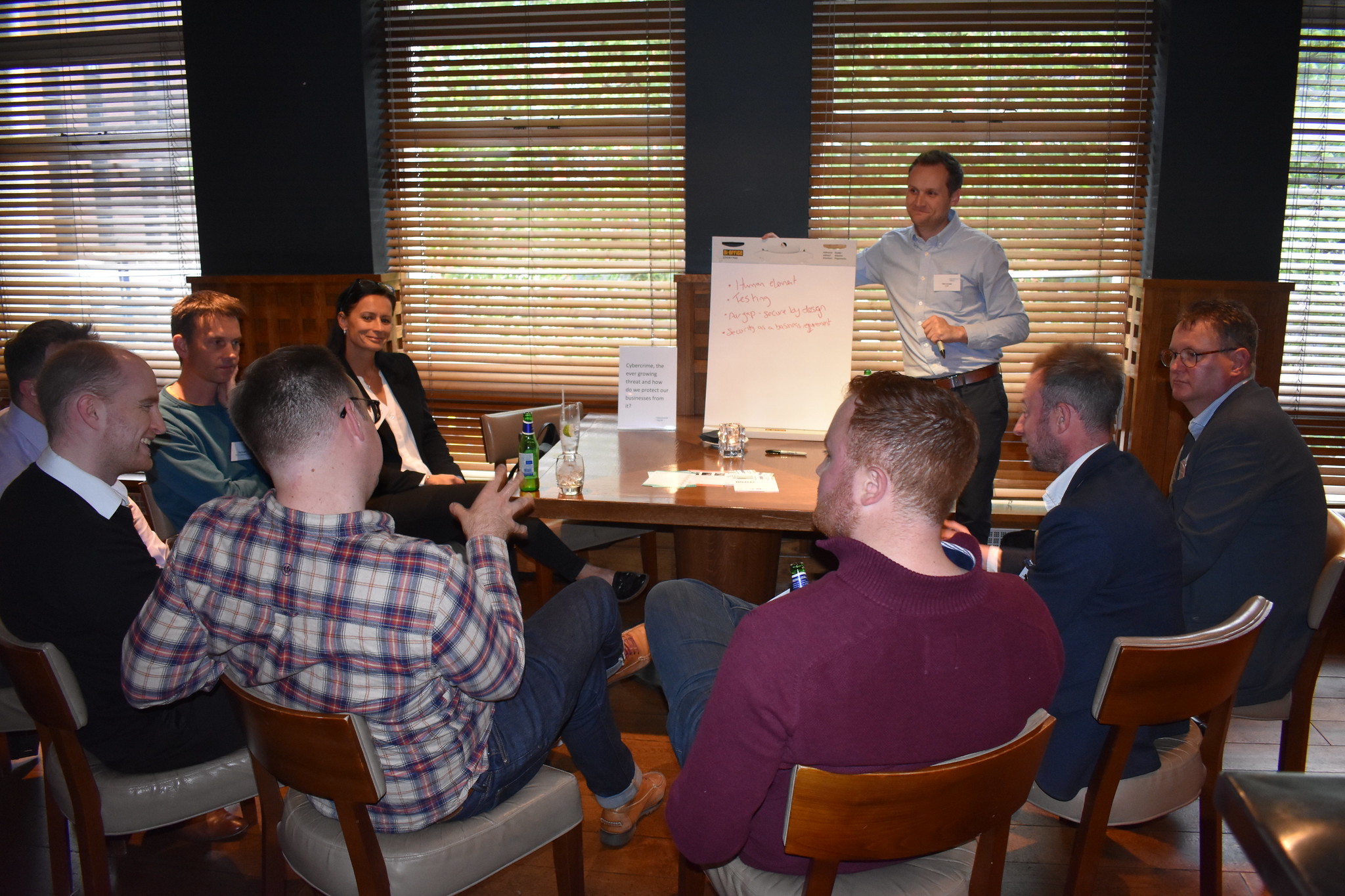 This discussion was led by Detective Superintendent Neil J. Jones, Head of Cyber and Innovation at the Greater Manchester Digital Security Centre.
The group were surprised by the shocking cybercrime statistics and were largely unaware of the impact a lack of cybersecurity had on Manchester businesses. As well as seeing the benefit and value in businesses coming together to support one another via the Digital Security Centre, group attendees agreed that:
Cyber Security needs board-level buy-in (this is supported by the findings of the DCMS Cyber Security Breaches Survey 2019)

Education is key, it's about going on the offensive when it comes to protecting a business against the cyber threat

Human error is a huge weakness when it comes to cybercrime
5G - what will it mean?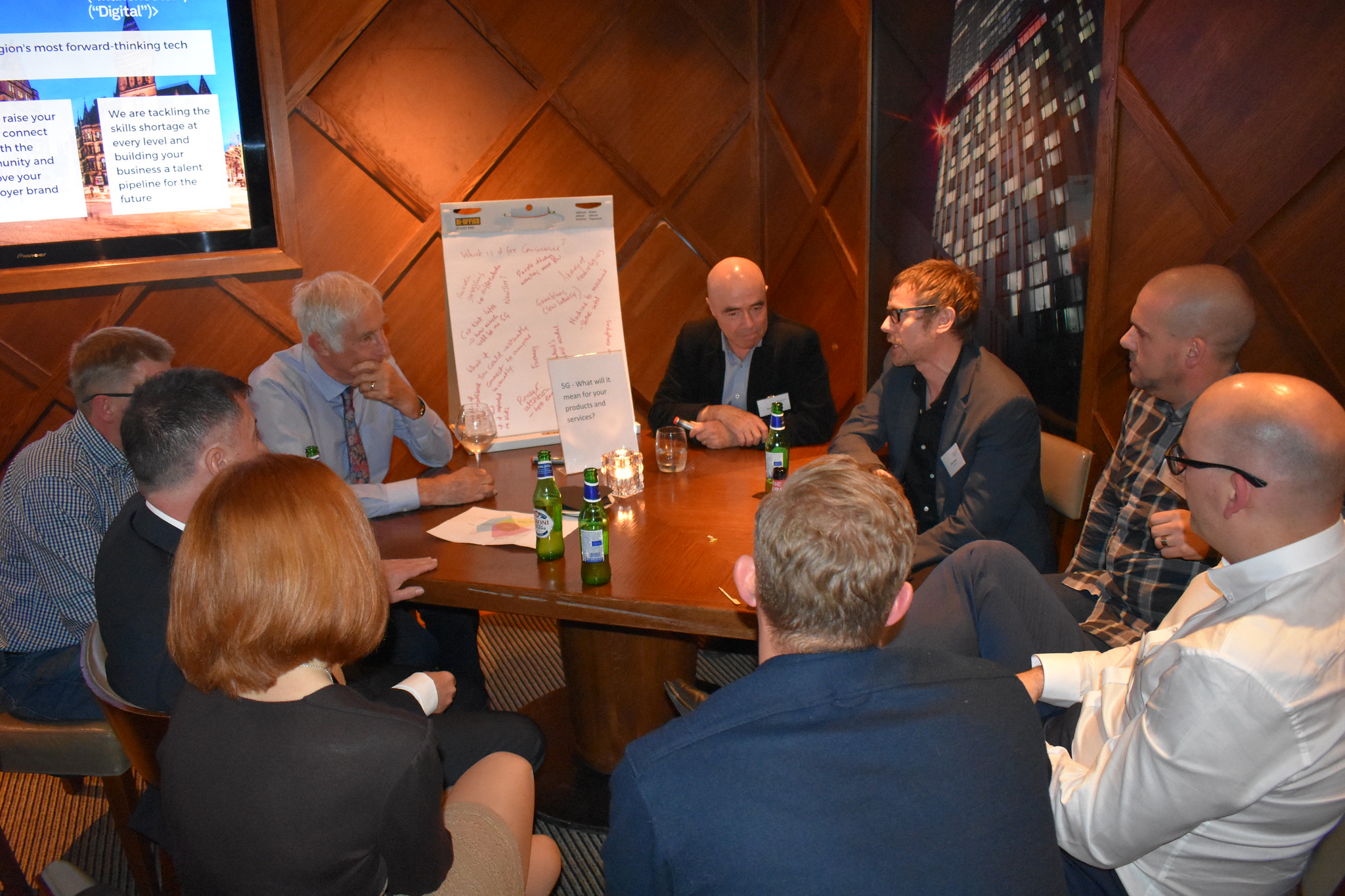 5G will connect multiple technologies such as WiFi, cellular and fibre to improve overall connectivity.
A discussion led by Manchester Digital board member, Shaun Fensom, concluded that we are in an age similar to the birth of broadband in which some of the benefits of 5G will be unknown until they are tested.
As well as being faster than 4G, in the 'Internet of Things' age, we need a network that is 'always on' to enable technological advances to occur.
For example, the advent of 5G could allow us to use data to better plan bus services by allowing people to know when the next bus will arrive before they set off.
Operational efficiencies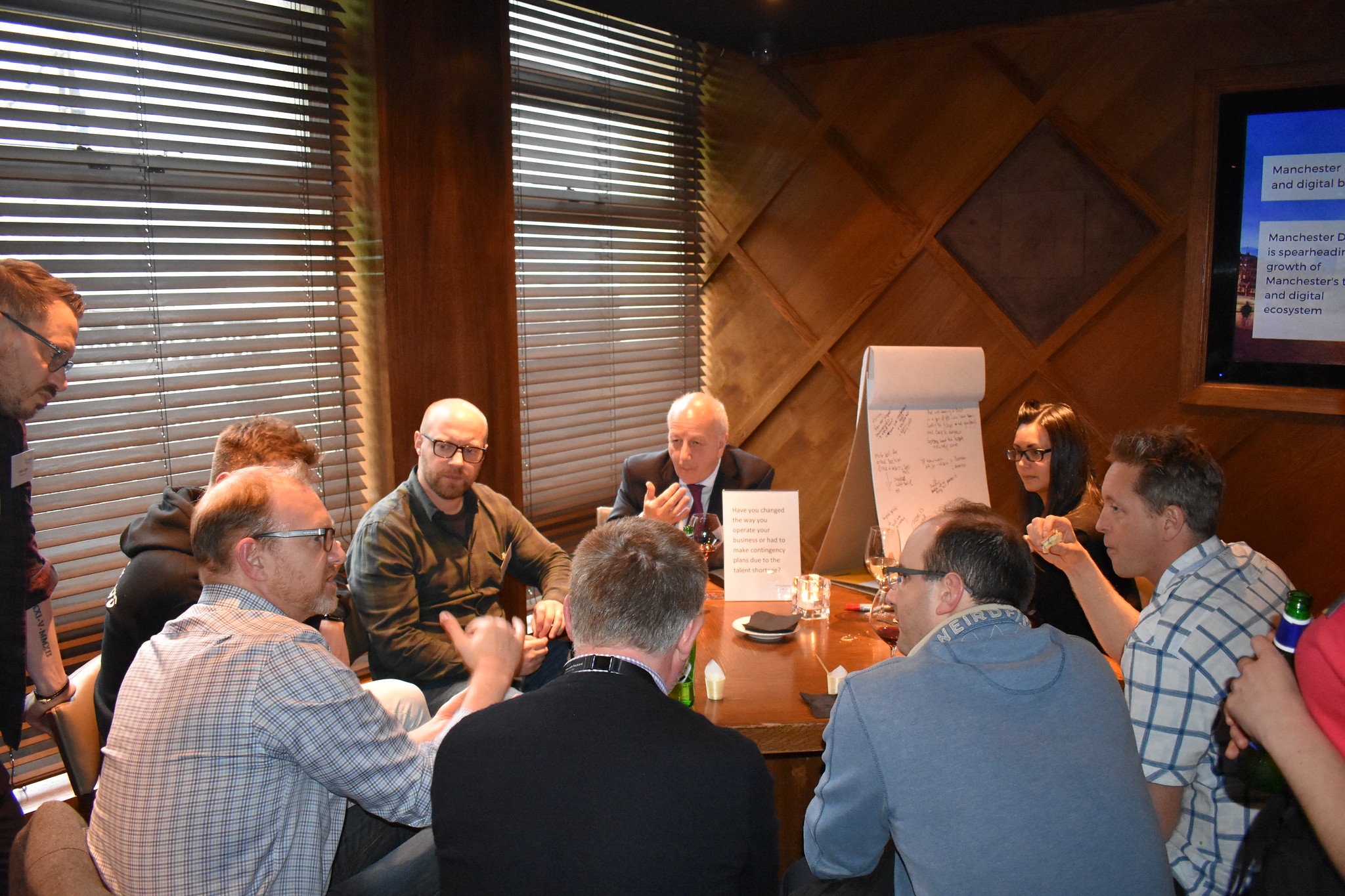 This discussion saw Manchester Digital's Talent and Skills manager, Emma Grant, lead a debate in which senior figures discussed the changes they've had to make to combat the lack of talent (specifically amongst devs)within their businesses.
Changes include:
Building a sense of purpose into any job descriptions

Considering the location of the business as it is a huge factor in attracting new talent

Working with our

Digital Futures programme

to inspire the next generation and inform the curriculum

Using apprenticeships and other backgrounds to widen hiring practices and encourage diversity

Sourcing talent from other departments in the business

Offering the option to work from home
Get involved
If you would like to be invited to the next Chair's Reception event, enquire about becoming a member by contacting rachel@manchesterdigital.com and asking for our latest Membership Benefits PDF.