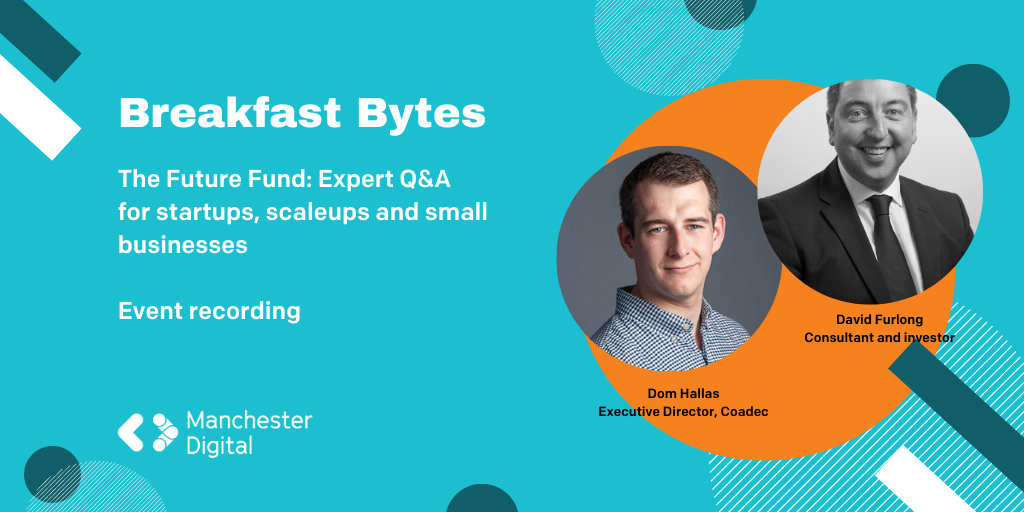 Recently, Government announced the Future Fund for innovative businesses.

The fund will provide government loans to UK-based companies ranging from £125,000 to £5 million, subject to at least equal match funding from private investors.

The announcement has been welcomed by some but with many unanswered questions on eligibility and a significant number of bootstrapped and angel funded businesses who will not benefit from this or other government schemes, Manchester Digital put on a Q&A session to help demystify some of the details around the fund.

We heard from Dom Hallas, Executive Director of the Coalition for a Digital Economy (Coadec) and Dave Furlong, an investor and consultant. Both speakers discussed at length who will benefit from the fund and what other options businesses have if they are not eligible. You can see the full session here:
Read about what our managing director, Katie Gallagher and other start ups in the region think of the fund in our reaction piece here.
Speaker info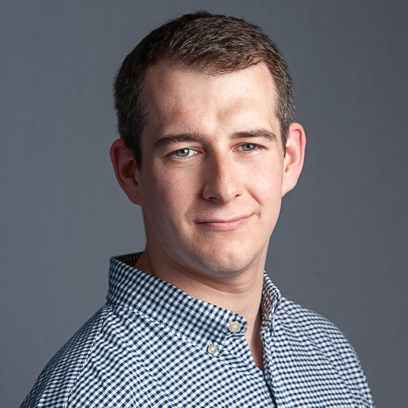 Dom Hallas is the Executive Director of The Coalition for a Digital Economy (Coadec), representing startup and scaleup tech companies in public policy debates in the UK.
Before being appointed to his current role in 2018, he served in the UK Government's Department for Exiting the European Union working on Diplomatic Strategy.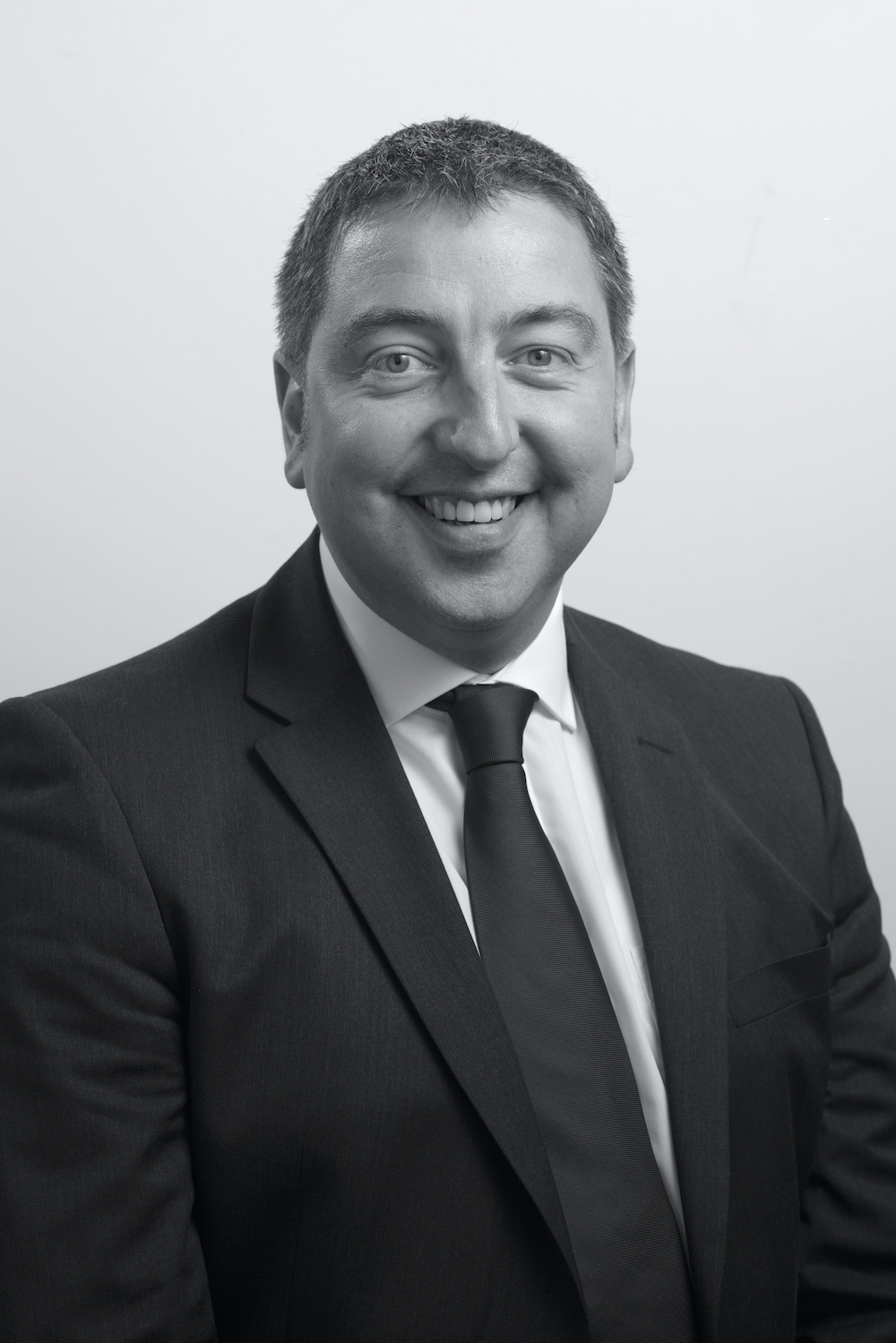 Dave Furlong is a highly experienced banking, venture capital and private equity professional with a 20 plus year track record in mid-market and SME funding.
Most recently, Dave led the North West Equity component of the Northern Powerhouse Investment Fund ("NPIF") on behalf of Maven Capital Partners UK LLP, with the fund investing in 40+ high potential, early stage businesses to drive economic growth, employment and the development of sustainable high growth businesses across the North of England.