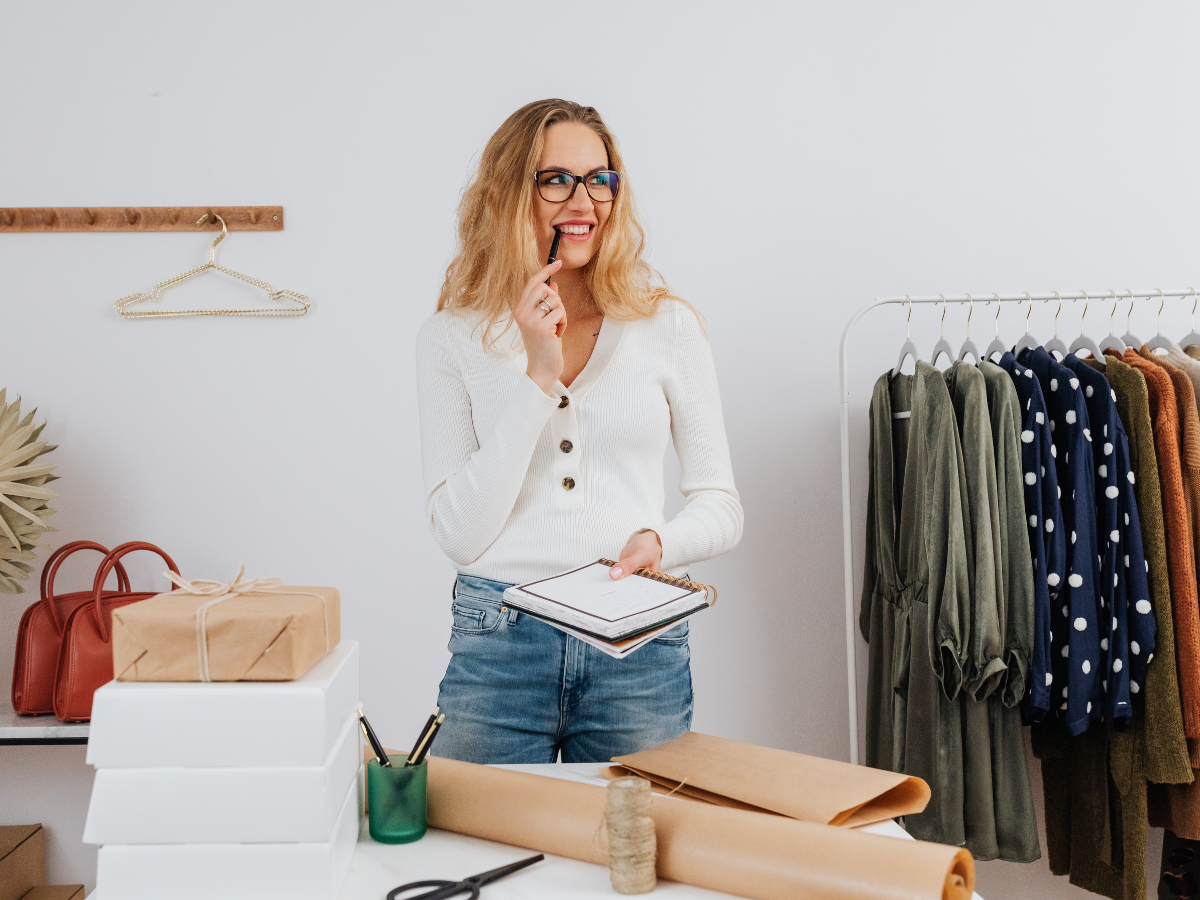 Sometimes when a potential client first gets in touch with us, their main question for us is 'what's the price?'
While it's an important question, using price as your main criterion does not guarantee you will find a solution that fits your needs, or give you the lowest costs. After all, you wouldn't buy a car, home, holiday or insurance policy based on price alone. A cheaper car might cost more to run, a cheaper home might need lots of expensive repairs… there are a whole range of factors to consider when making your decision.
Your fulfilment partner will be an extension of your business operation and will contribute to your brand's reputation; their ability to make sure your orders arrive in a well-presented and timely manner will have a huge bearing on how your customers perceive you. Therefore, it's crucial to work with a company you can trust, and not just go with the cheapest-sounding quote you can find.
Here are some important questions to use as criteria when selecting a fulfilment partner to suit your business.
Ask: "How will my account be managed?"
Why ask this: While most fulfilment companies have a client service team, how you are able to contact them can vary.


Several fulfilment providers have a ticketing system in place, so rather than contacting a team member directly, you have to 'submit a support ticket' before your query will be acknowledged. These systems are always set up with the best of intentions, but sometimes you just want to talk to somebody!


Some of our clients have even reported that their previous fulfilment company imposed limits on how many times they're allowed to contact their client service team per day. You may find this frustrating if you're a new company with questions about the process, or if you're trying to get an update on a customer's behalf.


Having a dedicated contact or two is often the best indicator that your questions are going to be answered in a helpful – and human! – way. When evaluating different fulfilment providers, ask how they handle queries from their clients.
Ask: "What are your parcel size definitions?"
Why ask this: It might seem a strange question, but we're aware of at least one of the UK's leading fulfilment providers offering 'competitive' prices for small/medium/large parcels - but their size definitions are smaller than that of the couriers they work with.
This means that in some cases, a parcel defined by Royal Mail as 'small' could be labelled as 'medium' by the fulfilment company: they can send the parcel on a 'small' service while charging you a 'medium' price. This approach to pricing can leave businesses with a higher bill than they were expecting.
Ask: "What happens if I have a surge in orders?"
Why ask this: You want peace of mind that your fulfilment partner can maintain service levels through busier periods, so it's worth asking what measures are in place to cope with varying demand.
Being in communication with your fulfilment team before/throughout a busy period or promotion is essential to managing a successful sale. Make sure you will have a regular point of contact, or that you can easily get hold of someone from the company, so you can keep them updated on your plans.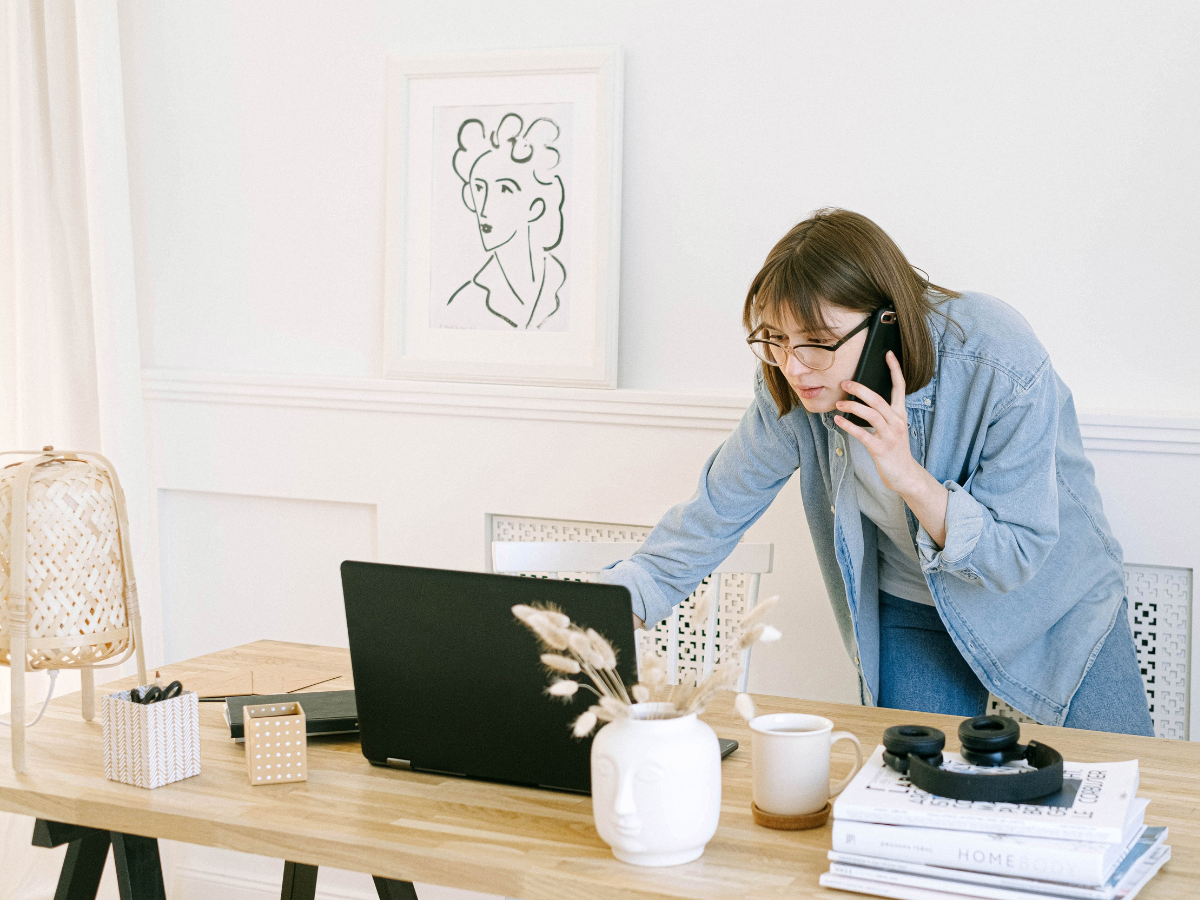 We are aware of some fulfilment companies requesting as much as 28 days' notice of a 'Surge Event', and imposing additional charges if less notice is provided. This would make it very difficult for their clients to adapt to fast changes in their market, such as reacting to a TikTok/Instagram trend.
Ask: "What happens if I have a slump in orders?"
Why ask this: Many of us have witnessed first-hand the impact of the pandemic, Brexit, and the cost of living crisis on online sales, and businesses' ability to forecast demand. Despite this, some fulfilment companies still require quarterly sales forecasts, and maintain the right to increase your costs if your sales fall short of these forecasts.
This measure puts unnecessary additional pressure on business owners, who are already trying to navigate a challenging set of circumstances.
Ask: "Do you offer any additional services beyond the basic pick/pack?"
Why ask this: It's good to understand the range of services that your fulfilment partner can offer - can they carry out reworking, kitting and gift-wrapping services? Do they provide a wholesale fulfilment service?
Even if you don't need these additional services at the moment, your requirements could evolve as your business grows. It's much simpler in the long run to have a fulfilment partner whose service can evolve with you, rather than having to find a new company when your needs change beyond the standard pick/pack service.
It's worth considering what you would do if you ever encountered a problem with a stock delivery; for example if it needed reworking. Would your fulfilment partner be willing and able to help you fix it?
Ask: "Will your fulfilment software give me the information I need?"

Why ask this: Outsourcing your fulfilment shouldn't have to mean losing sight of your inventory. While all fulfilment providers will tell you that they have a state-of-the-art system that keeps their warehouse running, that means nothing if you can't work with it. It needs to be transparent and easy for you to use, without bombarding you with too much data at once.
Ask: "Are there any hidden fees?"
Why ask this: As well as reviewing any fulfilment quote thoroughly, you should ask the company to clarify if there are charges not included in your proposal that your business could be subjected to. In addition, we strongly recommend reading through their Terms and Conditions of service before making your final decision - this may reference fees not mentioned anywhere else. Some fulfilment companies omit the courier fees from their quote, so on first glance it will look significantly less expensive!
We'd also recommend checking the financial health of any organisation you'll be partnering with. Do a credit check, and check Companies House - if the business has cash reserves that are growing, it could be heading for trouble. While this is the worst-case scenario, your fulfilment partner going into administration would be a nightmare for your business - it could take weeks or months for the administrators to release your stock back to you.
If a fulfilment house's quote seems too good to be true, then these points are particularly important - check for hidden fees, and that their aggressive pricing model hasn't put them in a risky financial position.
Comparing quotes from different fulfilment companies can be really difficult, as there is a lot of variation in how they all structure their pricing. Identify a few common examples of orders and what it would cost to despatch each type, for example:
A gift-wrapped order with 2 products

A standard order with 1 product

A wholesale order with 30 products
Then, estimate how many of each type of order you expect to despatch in a year and multiply the charges. Next, work out your storage costs for the year, and factor in any additional annual costs in your proposal. This should help give a clear picture as to what you would pay each fulfilment partner, as opposed to trying to compare apples with oranges.
Ask: "What's your onboarding process?"
Why ask this: Whether you're looking to outsource your in-house fulfilment, change to a new fulfilment partner, or plan ahead for your start-up business, your new fulfilment company should be able to outline its lead times and process for setting up your new account.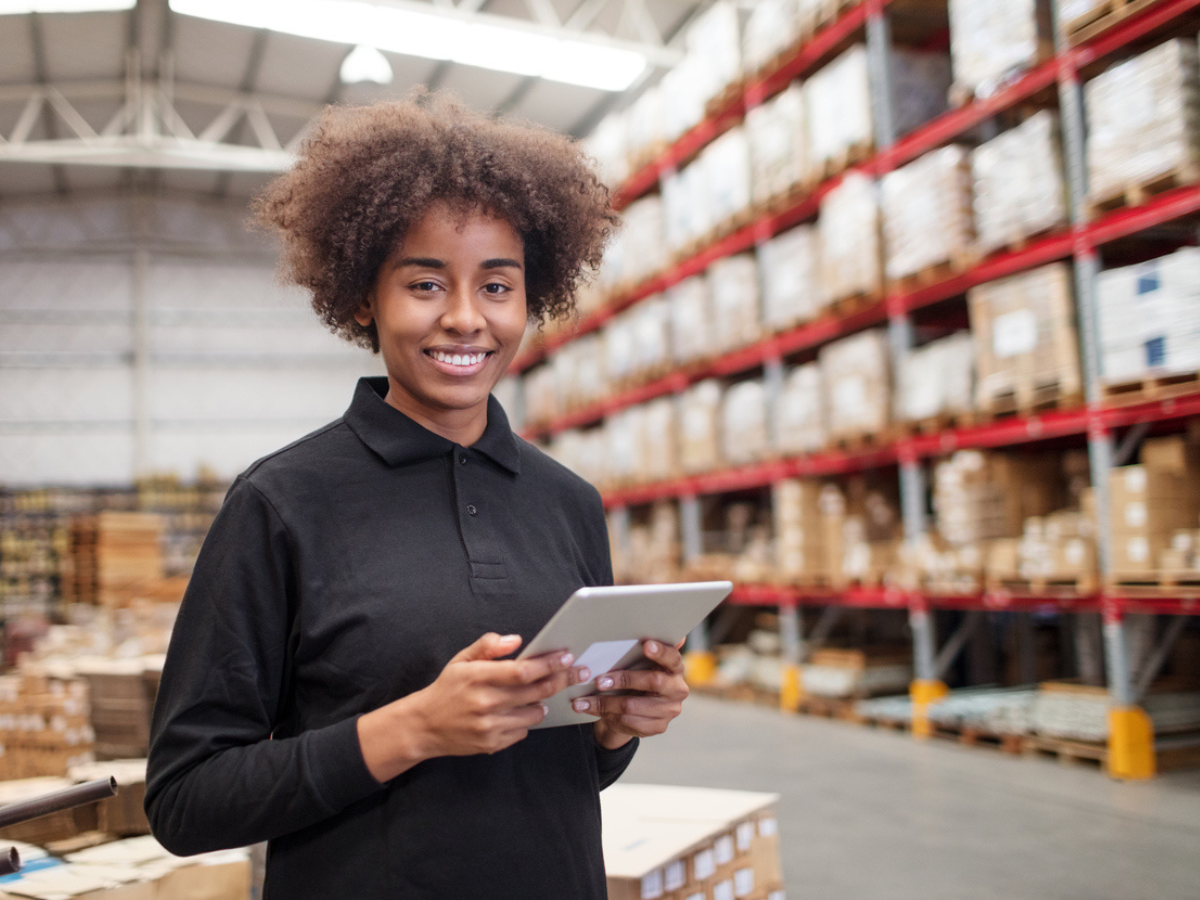 You obviously want as little disruption to your online orders as possible, and for your new fulfilment partner to set clear expectations so you can make the necessary preparations.

Ask: "What questions do you have for me?"
Did the fulfilment company take the time to understand your requirements before sharing their fees?
If the fulfilment house has not asked about what you're selling; your product characteristics, delivery preferences, whether you have certain requirements for fulfilling orders… that's a red flag.
The time and processes involved in fulfilling an order can vary hugely from one business to the next. Yet some fulfilment providers are still handing out the same generic price list, whether it's to sellers of bicycles, gold watches, food hampers, smartphones or sofas!
Fulfilment companies that share standardised prices do so because they know that, for most sellers, that's their most important question and they want to know prices before starting a conversation. But these sellers run the risk of being lured in with low costs and then having their fees adjusted once they've already moved all their stock over and integrated their systems – simply because the fulfilment company didn't accurately calculate the resource involved before you signed with them.
When evaluating different fulfilment companies, make sure you get satisfactory answers to all these questions. It's always best to speak to a team member over the phone if you can.
What are Vdepot's answers to these questions?
"How will my account be managed?"

We don't use a ticketing system at Vdepot, instead inviting our clients to call/email us whenever they need anything. We allocate a team of people to each client. This means you'll have one main client service contact, consistency of goods in & warehouse management, as well as consistency on the technical side of things. Your business will be looked after by a dependable group of people who will become familiar with your products and processes.
"What are your parcel size definitions?"
The box size definitions available to you will be clearly stated in your proposal from us. You have the option to use your own packing materials, in which case they will be the same size definitions as the courier services we use. If you would like to use Vdepot's packing materials – we try and match box definitions as closely to the couriers' as possible.
"What happens if I have a surge in orders?"
While we ask that our clients try to give as much notice as they can of upcoming sales and promotions, we would never discourage the businesses we work with from running a sale, or reacting to what's happening in their market or on social media.
We take several measures to ensure we maintain service levels in very busy times, including training seasonal staff in September so they have the necessary knowledge and experience to work through the demanding festive season, and reviewing client order volumes vs team member allocation on a daily basis.
"What happens if I have a slump in orders?"
We want you to consider the Vdepot team as an extension of your business, and we feel that penalising you for a drop in sales would not be conducive to a fair and successful partnership. Instead of financial penalties, we want to be able to help you if your sales are not at the level you expect. For example, we can organise a free digital marketing audit for you, as well as make recommendations for experts we trust to help you overcome any business challenge. It's in everyone's interest for you to succeed, so we want to do everything we can to help you.
"Do you offer any additional services beyond the basic pick/pack?"
We are one of the few fulfilment companies that can bespoke the fulfilment service to whatever you may require, including expert fulfilment for B2C, B2B, online and offline channels, reworking, kitting and gift wrapping.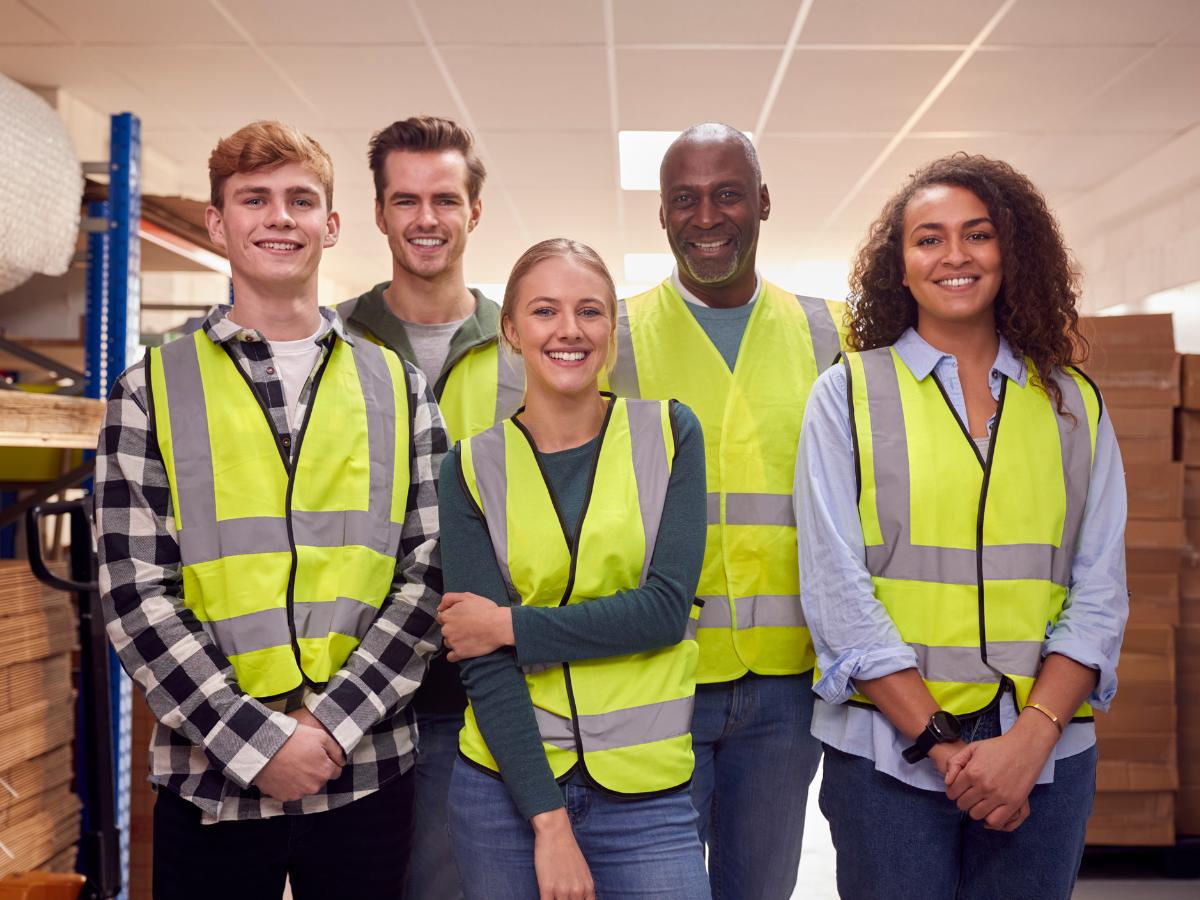 "Will your fulfilment software give me the information I need?"

With Vdepot's custom-built order management system, you can easily monitor the status of your orders and inventory levels, and specify exactly what other information you want to view each day. This can include the live status of all new orders, order numbers by location, channel and SKU, and any custom reports you might request. We actively compile reports and insights for our clients that help them evaluate their business performance and inform decision-making about their products, prices and more.
"Are there any hidden fees?"
Our bespoke proposal for you will list all charges you should be aware of, with no surprises. We don't hide any extra service charges in our Terms & Conditions, which you can read here. Your service charges would only change if your chosen couriers increased their charges, if they were adjusted for inflation, or if your fulfilment requirements evolved to be substantially different from those referenced in your first proposal.
"What's your onboarding process?"
At Vdepot, we can get your new fulfilment process up and running in a matter of days from your enquiry. Our average set-up time is 3 working days, but in some cases this can be as little as 1 day. We include an estimated lead time in our proposal for you, based on your inventory and order volumes. For companies with thousands of SKUs or who are switching away from a different fulfilment partner, we can offer the option of phased implementation.
"What questions do you have for me?"
At Vdepot we prefer to have a chat with you to give you a tailored, fair and accurate proposal. We will run through a few questions with you - on a call or via email, depending on your preference - about your products, and your needs around packing/shipping/returns. From there, we will create a bespoke proposal and run through this on a call with you.

To start a conversation with Vdepot, give us a call on +44 (0)1603 881700 or visit https://vdepot.co.uk