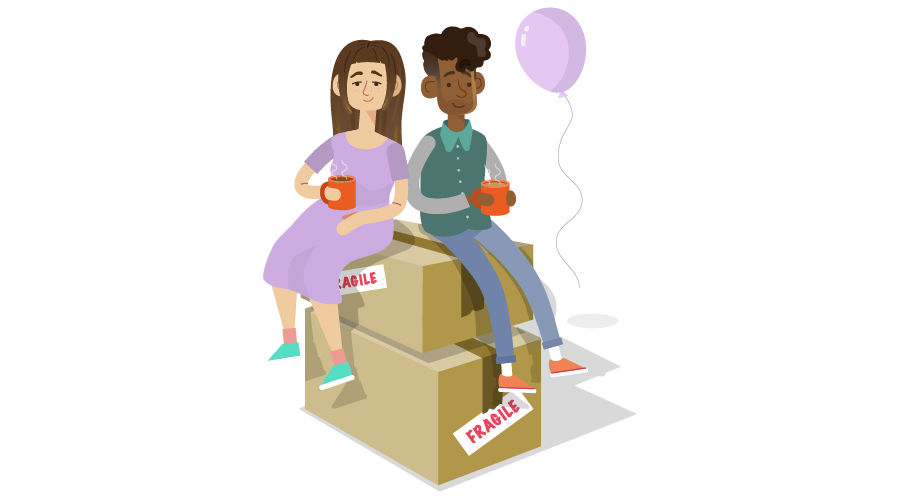 According to research by OpenMoney*, 48% of first time buyers are not confident in the process of buying a house and deciding on solicitors, mortgage deals and insurance providers.
Home by OpenMoney, is a home buying service designed to help first time buyers prepare for every step of the journey. It will offer tailored advice on mortgages, as well as provide information and suggestions on solicitors, insurances, wills and surveys - with everything housed under one easy-to-use platform. The process is all online but you can talk to advisors on the phone when needed.
The service guides the customer through the homebuying process, simplifying the journey and cutting through the jargon. It ensures that first time buyers understand what impact different mortgages will have on their finances, what products they do and don't need, and where to go for them - helping them to feel more confident.
Founded by low-cost financial advice platform OpenMoney, the transition into the home market sector is the next step in the company's mission to ensure everyone has access to free financial advice.
With access to 50 lenders, consultants at Home by OpenMoney will be available for first time buyers who are employed and buying in England and Wales.
An online mortgage advice tool has also been created to help with tailored, thorough, personal advice. The tool allows first time buyers to see how quickly they could pay off their mortgage, and how this affects their monthly repayments and budgeting.
Anthony Morrow, Co-Founder of OpenMoney, said: "We know that buying your first property is exciting but can also be overwhelming. We're here to guide customers through the homebuying process, arming them with personalised, tailored advice all the way, and giving them the knowledge to feel confident in their decisions.
"And we're there from the very beginning. Our research found the biggest barrier to buying was saving for a deposit, and that's where we can help as an all round one-shop solution. We ask the right questions regarding each individual circumstance, giving customers confidence that the advice is right for them.
"Buying a property is expensive and we fundamentally disagree with mortgage providers that charge people for advice. Historically, applying for a mortgage used to be difficult, but now we offer customers an online account which includes advice, recommendations and document upload to make the process easier.
To find out more about Home by OpenMoney, please visit: www.open-money.co.uk/home/start.. If you have any questions about buying your first home, from deposit building to moving in, create an account and book a free appointment with one of the Home advisers.
*Research by OpenMoney with 900 GB Adults who are 'likely' or 'very likely' to purchase a home within the next two years* in 2019
*Please note that our advice is free. When you take a mortgage out the lender will pay us a commission for recommending them and when you take any insurance the provider will pay us a commission for recommending them. This is something that you do not pay.
Your home may be repossessed if you do not keep up repayments on your mortgage
OpenMoney Adviser Services Ltd is authorised and regulated by the Financial Conduct Authority