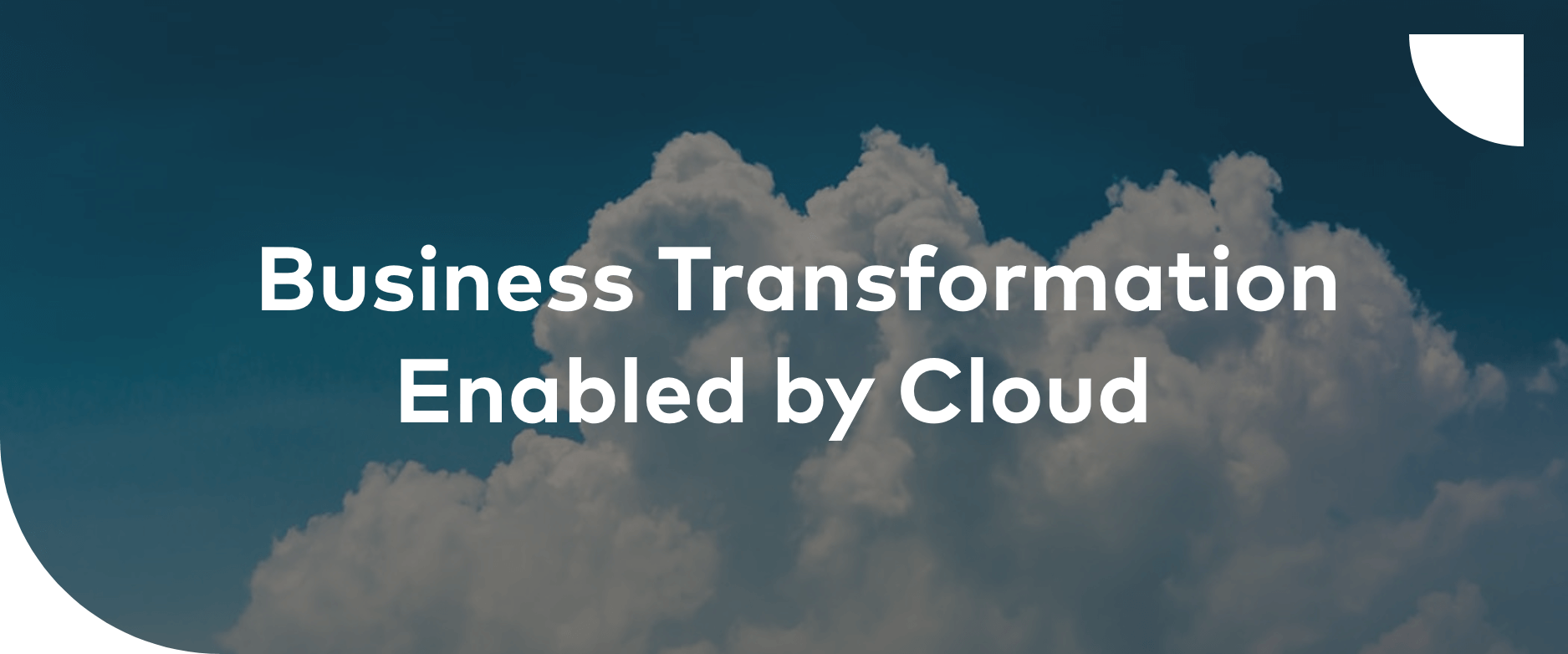 Slalom invite you to join us for an interactive 'lean coffee' discussion featuring a panel of experts. Whether you're cloud curious, cloud ready, or cloud native, we will showcase real life examples of how to achieve a successful cloud adoption. Register here.
Why now is the perfect time to embrace cloud-technology
Accelerated development of digital capabilities allows organisations to protect, differentiate and "future proof" themselves. This is perhaps more important today than it's ever been before. Understanding your customers, creation of new offerings, and rapid development of new products and services, reducing time from idea to market launch, are all a source of competitive advantage.
Cloud technologies are an enabler to transform your business, providing the technical advantages of high availability, scalability and elasticity while also opening doors to emerging technologies such as artificial intelligence, machine learning, and intelligent automation. But introducing new technologies is only part of the solution.
You are no doubt on this path already, but now it's gotten serious and the need for pace and certainty is at an all-time high. Cloud programmes have a reputation for being disconnected from the business, overly complex, and just hard work – and with good reason. Successful Cloud programmes require a wider transformation to unlock their full potential. They promise cost saving and efficiency, but require investment, leadership endorsement and buy-in from across the organisation. There are organisations out there achieving it, and they are reaping the rewards. How do we learn from them to make it work for us too?
Business Transformation enabled by Cloud (BTeC) focuses on the evolution of an organisation's processes and people to support technology modernisation. It helps accelerate the transition to the Cloud, and realise tangible business value faster, by considering 5 complementary components: Business Alignment, Operations & Governance, Talent, Platform and Security & Compliance.
We speak to clients every day who are seeing the same success path ahead of them; balancing technology delivery with the organisational capacity and capability to affect change. That's where BTeC can help. Think big and start small to deliver business value quickly; learn, and then iterate.
To learn more, we invite you to join us for an interactive 'lean coffee' discussion featuring a panel of experts. Our panel will answer your questions on the business adoption of cloud transformation and discuss why a focus on organisational evolution is equally important. We will showcase real life examples of the technology shifts and organisational transitions our panellists have embarked on to achieve a successful cloud adoption.