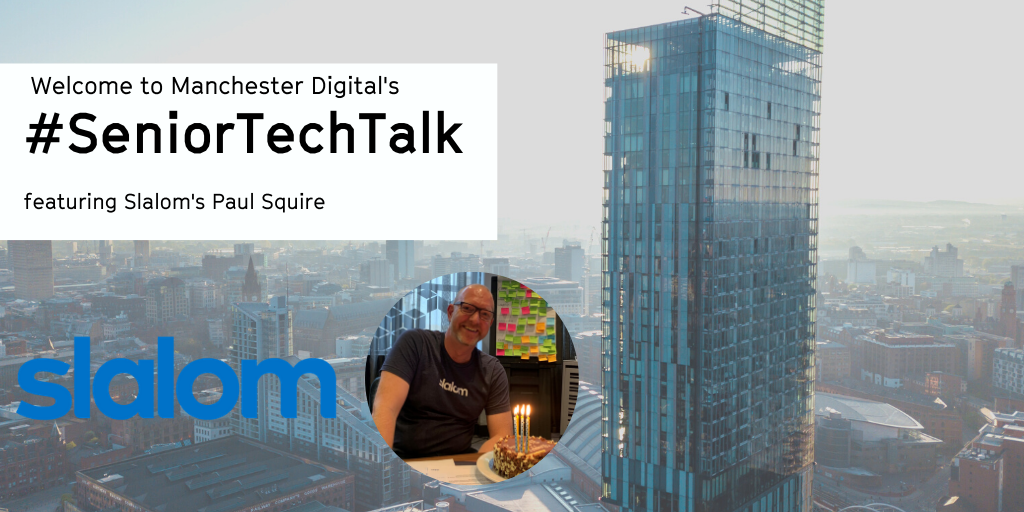 Slalom is a modern consulting firm focused on strategy, technology, and business transformation. As a recent addition to Manchester's tech community, we wanted to catch up with the organisation's Managing Director, Paul Squire.
Could you please tell us a little more about Slalom as an organisation and your goals as a business?
Slalom was founded in 2001 in Seattle. We're a modern consulting organisation, focused on strategy, technology, and business transformation. Ultimately, our aspiration is to become one of the world's most connected and impactful companies, known for helping people reach for and realise their vision. Our short-term goal is to build a reputation for having this positive impact with our clients, and the wider community in Manchester. To do this, we're looking to grow a team of 200 people in Manchester by 2025.
Could you explain your involvement within the company?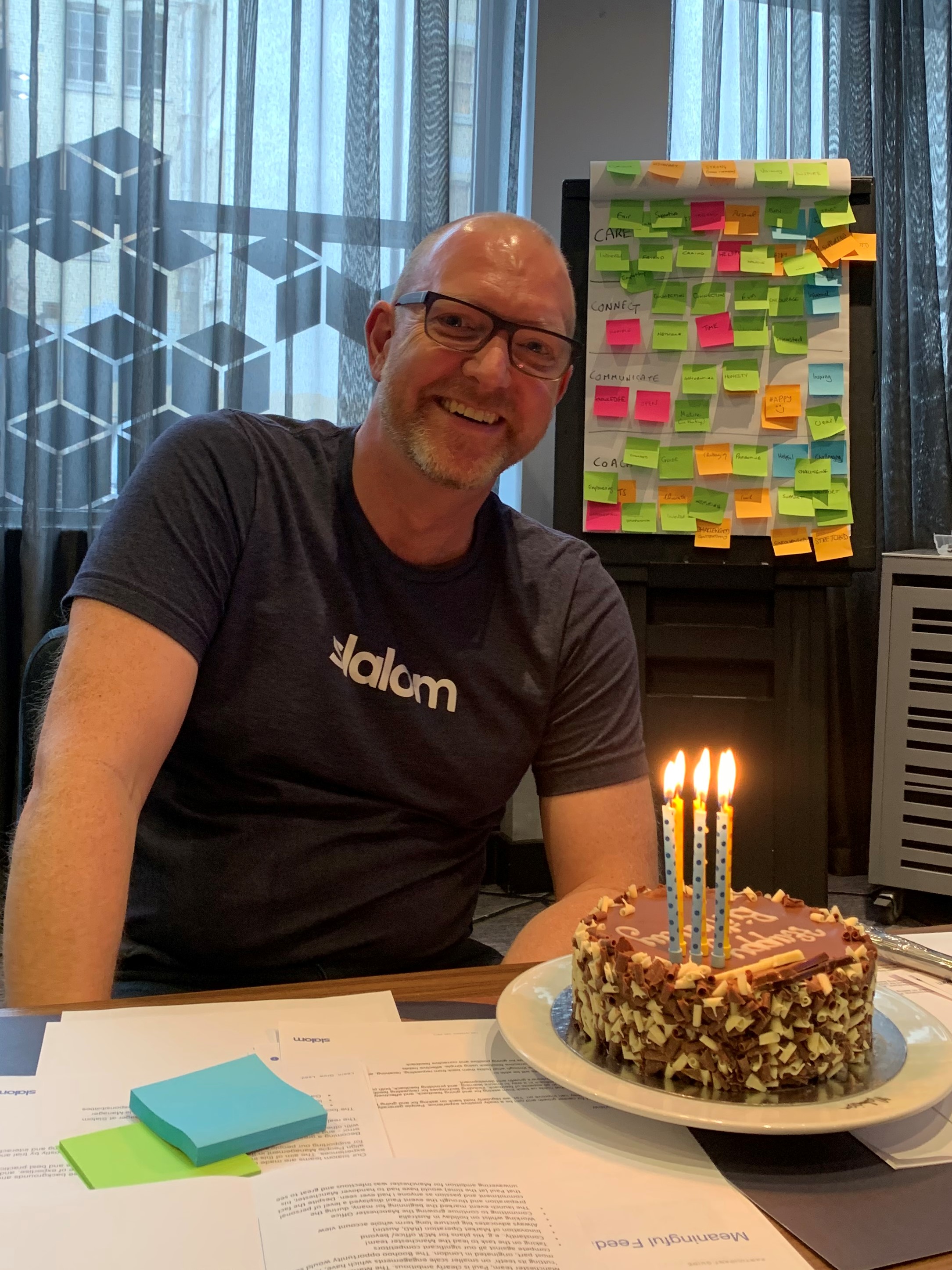 I lead our team in Manchester. The way Slalom operates is that each market is largely autonomous. We opened in Manchester in April this year, so we're the new kid with lots of big brothers and sisters to go to for support (globally, Slalom is a 7,500 person, $1.8bn revenue organisation). It's a really exciting position to be in… the thrill and rewards of a start-up without some of the associated risks.
We've gotten off to a great start, partly thanks to the support of organisations like yourselves at Manchester Digital and MIDAS. I'm delighted to see that the work we do and our people first culture resonates here. We're attracting the right people to join our team, and we're working with some great clients.
What work does Slalom do to help the existing community to tackle the skill shortage?
I think there are two parts to this at the moment... firstly we invest heavily in our people so that they stay relevant across the range of emerging technologies, and are able to deliver the sorts of insights and support our clients expect from us.
One of the things that makes us a bit different is that we don't provide managed services. As a result, when we're delivering technology solutions one of our big focuses is on building our clients' skills so the solutions are sustainable. This is often done by working as a joint team from the beginning of the project.
To say that slightly differently, we take great pride in not finishing a lot of projects we start... we can do that because, by the end of our upskilling work, our clients don't need us around to complete the projects.
By always leaving our clients in a stronger position than when we started working with them, we're upskilling Manchester's workforce as a whole.
That's quite a unique situation, isn't it?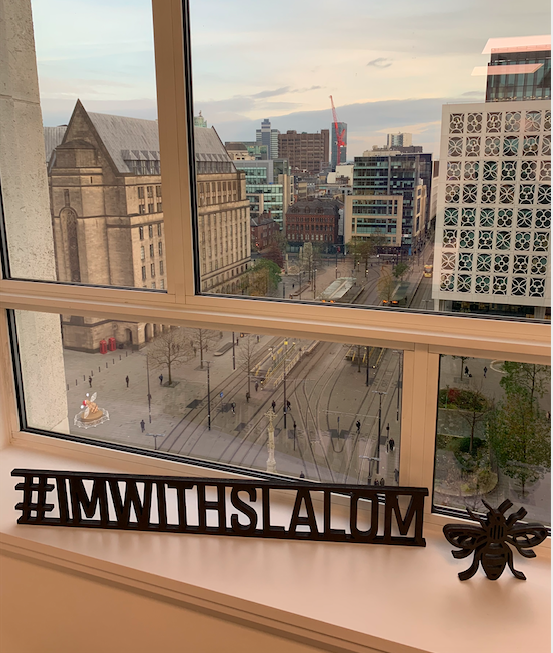 Yeah, it's different to a lot of organisations. We like to think about the experience of the people we're working with, their colleagues and their customers. We like doing things a bit differently.
We've had examples where we've established a Slalom-branded project room at the beginning of a project. Over time, as the proportion of client staff on the team increases (as they develop the skills), branding in the office changes, until eventually it's a client team in a client branded space. It's a really powerful way of reinforcing ownership of the solutions.
Going back to the skills shortage, of the 200 people we plan to hire, we're expecting about 50% of them to be in the technology space. To have that many staff, it's important to support people in the early stage career people or people transferring from other skill areas. That means, as we start to mature as a business, developing junior or less experienced people ourselves will be really important to us.
We want to play an active role in the community. That's why one of our first actions in Manchester was to sign up to be Digital Futures Ambassadors. Away from tech, we look to engage in the wider community. As an example, nine of us slept outside on 9th November as part of the Booth Centre's Manchester Sleep-out... it was a humbling, thought-provoking and very cold experience!
We think of ourselves as a multi-generational organisation. We therefore invest for the long term. The Digital Futures programme is just one example of that.
What influenced Slalom's decision to set up in greater Manchester, and how has the move gone so far?
Let me explain a little bit about our journey...
After our headquarters in Seattle opened in 2001, our second office was in Chicago and we've grown steadily ever since. Now we're at the stage where we've got 30 offices globally. The vast majority of those are in North America. In 2014 we made the decision to expand beyond North America and we opened an office in London. London has been very successful, delivering some really impactful projects for our clients across the UK and into Europe.
In early 2018 it felt like the right time to start thinking about taking the next step...
We did quite a lot of research across both the UK and Europe to decide where the best fit was, and ultimately selected Manchester, largely because of the bright future that we see here. Manchester is increasingly becoming a tech hub for the UK and we'd love to play a role in helping it become a tech hub for Europe and beyond. We see Manchester as being part of an ecosystem across the northwest of England. In time, we expect to establish more hubs around our base in Manchester as we mature and grow as a business.
What can a client expect when they take Slalom on as a partner?
At a basic level, our clients should expect to receive exceptional results. To achieve this, it's important for us to understand our clients' businesses, communicate effectively, and bring the right combination of skills and experience; this is important as our services are broader than pure tech, we also have user experience and data & analytics teams, as well as providing more traditional consulting services.
Having said that, we always look to challenge ourselves to deliver more than clients would expect, and to really give them a transformational experience. We take pride in "bringing more", and in helping our clients grow their experts and leaders. We work closely with our clients to understand what this means for them, and where necessary, we'll challenge them on their thinking (but with respect!).
Finally, something we're particularly focusing on in Manchester is making connections, both within and across client organisations, with the wider Slalom team, and with our Alliance partners. People in Manchester are already great at helping each other out and making connections. We're really keen to contribute to this.
Slalom recently took part in National Work-Life Week, which is run by Working Families, the UK's work-life balance charity. Could you describe what it is that makes the culture at Slalom unique?
As I've said, we consider ourselves to be a multi-generational organisation. As a result, we are focusing on putting people first.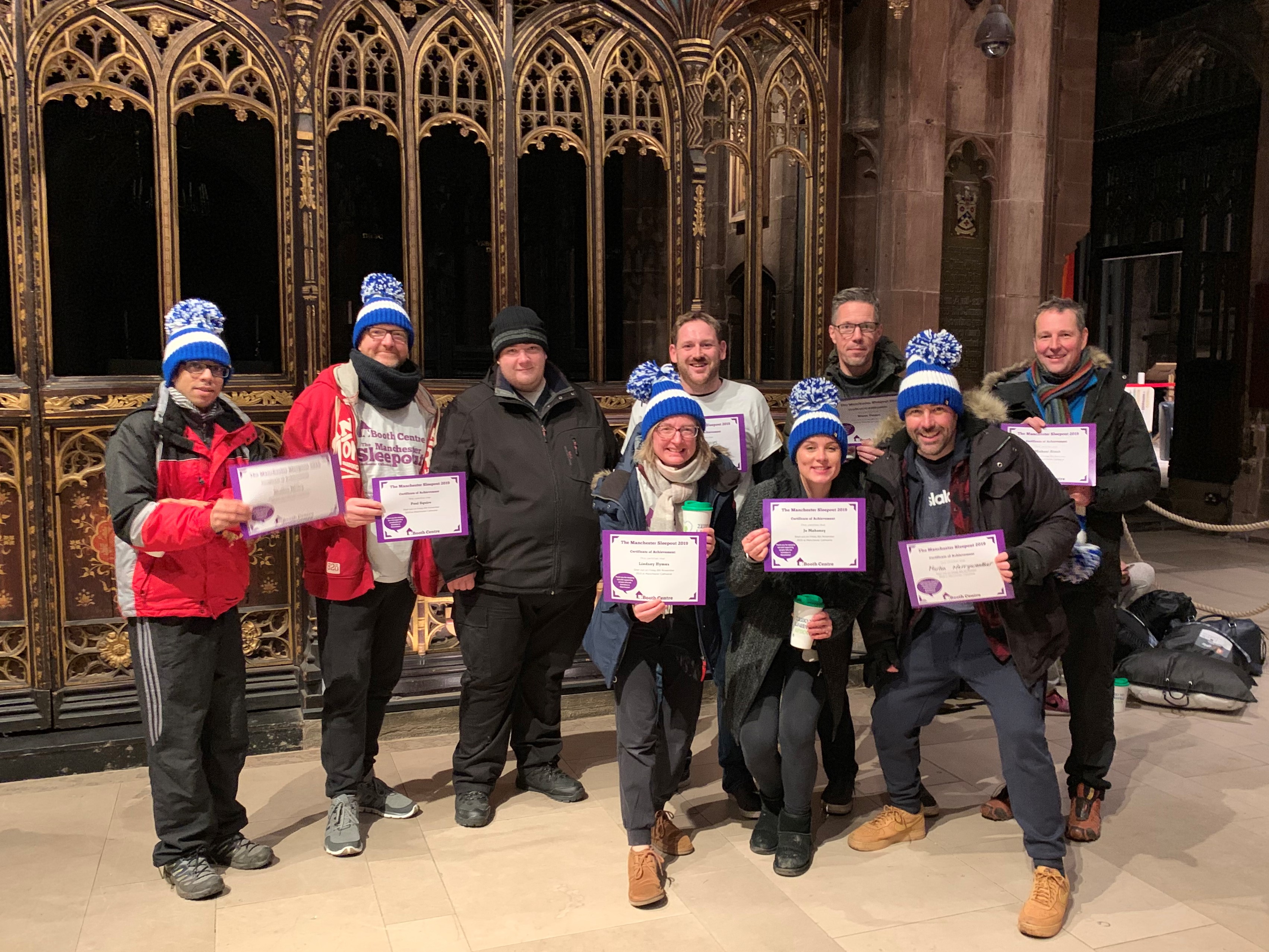 The company operates a principle of 'no unwanted travel'. Recognising that there are lots of experienced consultants who decide to live in a particular city but actually spend five days a week away from home. We like people to sleep in their own beds, to spend time with their families and to be able to meet their commitments outside work.
I believe this lifestyle approach, and our commitment to our people, is reflected in us recently being named Britain's 2nd Healthiest Workplace in the small business category. Something we're really proud of.
What attracts people to Slalom?
For some people, they find it liberating being involved with an early stage business like ours. We genuinely love both for our people and for our clients' people to have a mindset where they "love their lives" and "love their future". We create that balance between work and life. For me, I think they're both parts of the same thing. Work is an important part of life, and Slalom allows people to be able to do both effectively. Sometimes this is as simple as providing the flexibility to allow people to attend medical appointments, or see their children perform in School Nativity plays.
We are a purpose-driven company built on core values which attracts people who align to that vision. We each have our personal values that define who we are, that we bring to work every day and take home every night. We celebrate authenticity, so Slalom's core values complement these personal values. It's not possible to have one set of values in the office and a different set outside, so we work to understand how they relate to each other for each of us and this is something that differentiates us.
There are lots of answers to your question. If you're interested, I've published a number of LinkedIn articles on the subject. I'd be delighted for you to read them!
What imagined tech has the most transformative potential, and how do you plan to integrate it into the work that you do?
We discussed this in the office earlier, and decided that the technology that'll make the biggest difference to our lives and to the way that we work is the advent of autonomous vehicles. This tech will totally transform the way that we would get to work, move around and make the best use of the city's infrastructure. It's not something that's necessarily going to transform what we do at Slalom on a day in, day out basis, but it may well have a significant impact on how we do it.
What do you think the technology sector in Manchester will look like in ten years' time, and what role will Slalom ideally be playing in the ecosystem?
I would love to think that Manchester continues its current trajectory towards being could be a world leader over the next ten years. The great talent emerging from universities and the continued migration of digital technology skills into the region from elsewhere in the UK and across the world will create a flywheel, and more and more businesses, more and more people will come to supplement the skills we already have here.
Having said that, I think building that demand will necessarily force us to address the skills problem and invest more in terms of education, all the way through from schools to universities and in the workplace.
We recognise we can't be successful on our own. We already work with over 200 partners, some of them very closely. We look to build relationships across the digital ecosystem, understand the core skills of the various different parties, and partner where it makes sense to. This will continue to play an important role in enabling us to effectively serve our clients' needs.
So I'd like to think that Slalom will be a key player in the Manchester digital ecosystem. Our aim is not to be the biggest but, going back to the start of this conversation, we'd like to be the most connected and impactful; known for helping businesses in Manchester, and their people, reach for and realise their vision.
Get in touch
If you would like to speak with Paul or the Slalom team, you can reach out to them here.
Alternatively, if you would like somebody from your business to feature in Senior Tech Talk, contact thom@manchesterdigital.com