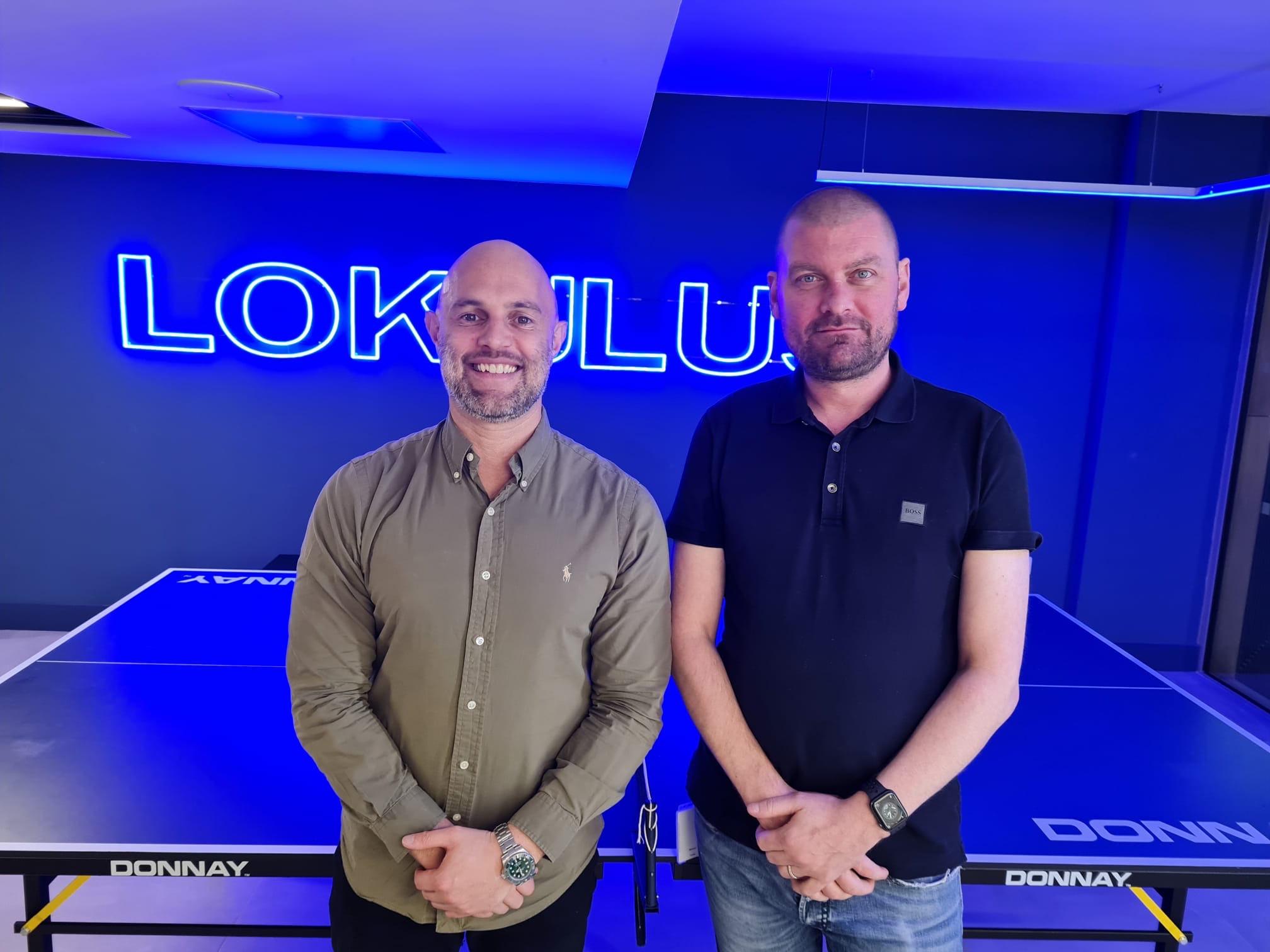 Digital customer experience experts Lokulus has announced the appointment of ex Getac James Mann to the role Enterprise Development Manager and ex Capita, Michael Crotty to Professional Services Manager. These significant hires support the technology businesses expansion and innovation strategy.
James has over 15 years of experience in business development and account management across IT spanning hardware, software and managed services and finance. His strong enterprise experience in the tech industry will enable Lokulus to expand their core business across their target sectors of retail and insurance. In his most recent role at Getac, James expanded the business by introducing their rugged computer hardware to a wide range of sectors including industrial manufacturing, construction, field service, inspection, transport logistics across sea, rail and air, military and defense, law enforcement, public safety, utility and more. His ability to understand complex technology and the intricate needs of individual sectors make him a perfect appointment to the Lokulus team.
New addition Michael Crotty who has spent the last 10 years in operational, transformational and large change roles, will head up the Professional Services Department at Lokulus. As a strategic operations professional, Michael is fully focussed on the impact of service delivery on commercial trading, customer loyalty and productivity. He will apply his experience in B2B services gained at Capita and his innovative thinking to accelerate the professional services department and deliver an elevated service for clients.
Lokulus CEO, Alister Harris said: "It is a pleasure to welcome two highly experienced commercial professionals to the team at Lokulus. We look forward to Michael and James bringing their collective experience to the business to help us reach our strategic goals. We have a number of products launching in 2022 and Michael and James will enable us to bring them successfully to market"
Lokulus, Enterprise Development Manager, James Mann added: "I've hit the ground running at Lokulus by attending a number of trade shows in my first month. I am looking forward to creating commercial opportunities across all sectors for Lokulus. Digital customer service has become central to businesses' reputation especially since the pandemic so we want to bring strong solutions so organisations can operate with confidence." Michael Crotty continued; "With a strong reputation for providing outstanding digital customer experience solutions to top organisations, Lokulus' is an industry leader and I look forward to working with the team to take the business to the next level."