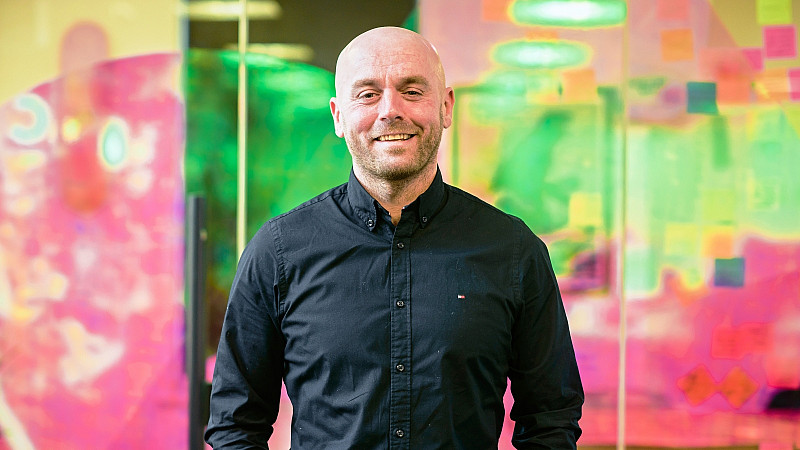 Space 48, a leading UK eCommerce agency has secured investment from Foresight, a leading independent infrastructure and private equity investment manager to support the business through its next stage of growth.
Manchester-based eCommerce agency for online retailers in the UK and Ireland

Growth plans include expanding sales development, partnerships, creating new jobs and exploring international opportunities
Manchester, 8th February 2021
Space 48, during its 13-year history, has provided a full range of eCommerce consulting services for its clients, with a focus on designing solutions to improve end-customer experiences and drive online sales. This includes eCommerce design experience, engineering, platform improvements, growth marketing and eCommerce consultancy. Having a long track record as an independent advisor across leading eCommerce platforms including BigCommerce, Magento and Shopify, Space 48 offers a differentiated proposition in the market due to the breadth of its eCommerce platform relationships. Space 48 is known for its high-quality work as demonstrated through its organic revenue growth, up over 25% in the past two years, and strong customer pipeline.
The investment provides a launchpad for an exciting period of growth not only for Space 48's business expansion, but for enhancing its breadth of services and capabilities to clients, creating new partnerships with industry-leading ecommerce solutions, and opening up recruitment opportunities. The aspects that Space 48 is known for, trust with its clients, its culture, and great relationships with its partners will only be strengthened by the investment from Foresight Group LLP.
"The Company has grown fully organically since 2008, but in order to take Space 48 to the next level, we decided to bring on a new partner to help realise our full potential. Foresight's focus on growing UK businesses and its track-record investing in eCommerce was key for us. As we look to expand our reach and breadth of services for customers, I am confident that the business will flourish with Foresight's support." Jon Woodall, Space 48 Managing Director.
The eCommerce agency market represented c.£1.5bn sales in the UK in 2019 and is projected to continue to grow by 7% annually through 2024. The general view is that COVID-19 accelerated the shift towards online platforms and consumers will maintain new online purchasing habits in the long-run. As retailers increasingly focus on driving online sales channels and improving customer experiences by investing in eCommerce technologies and infrastructure, an agency like Space 48 is well-positioned to help ambitious online retailers thrive.
Having already seen growth as the shift in consumer demand for online retailers increases, Foresight's investment comes at the perfect time to drive further growth across the business, with plans to develop the sales team, go-to-market strategy, and explore international opportunities. As well, as providing more opportunities for its current employees' career progression, and creating new jobs in the market.
Matthew Pomroy, Investment Director at Foresight, added: "Jon and the team at Space 48 have built a very strong business from the ground up and have become one of the most reputable companies within the sector. Evidenced by the feedback and long-term relationships with its customers, it's clear that Space 48's quality, range of services and value-add insights are key drivers for customers' trust. We believe the growth in eCommerce will remain robust and Space 48 is well positioned to become one of the market leading eCommerce agencies."