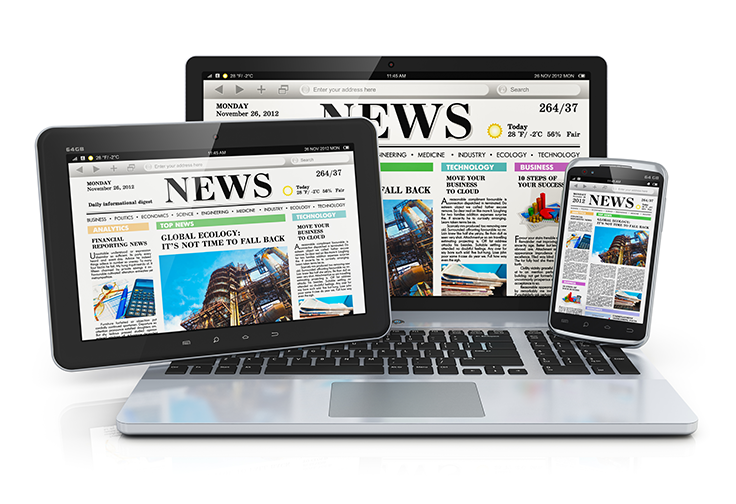 For any business associated with Manchester, the university is a beacon of expertise with a worldwide reputation for research and innovation. Is it maximising its ability to attract students, research money and world-class teaching staff? Tribe's alternative league table examines the degree of influence the University of Manchester has established through its PR programme.
We're fascinated by the ways in which digital data provides insights that can enhance business performance. In markets where there is tough competition for the same customers, a snippet of digital insight can help develop differentiation where it might have otherwise gone unnoticed.
Universities are one such sector. They compete not only nationally, but internationally, against a significant number of established and highly regarded academic institutions. The traditional method of benchmarking universities against their peers is league tables. Competition to reach the top of these lists is intense because they affect reputation and have a direct impact on commercial success.
At the same time, Tribe suspected there was more universities could do to help themselves, using their own PR programmes to better advantage. There are lessons in this for all kinds of businesses, not only in the education sector. Digital and high-tech companies who depend on expertise or co-funding from universities would also benefit indirectly if universities implemented data-driven PR programmes to promote their success stories.
Analysing data for the Russell Group universities allowed us to compare PR outcomes for the University of Manchester against 23 of its peers. The first chart shows the relative size of audience that has seen, read and engaged with online news content about each university. Manchester's news reaches a substantially smaller engaged audience than many of its competitors.
Engaged Audience by University, September 2018 – January 2020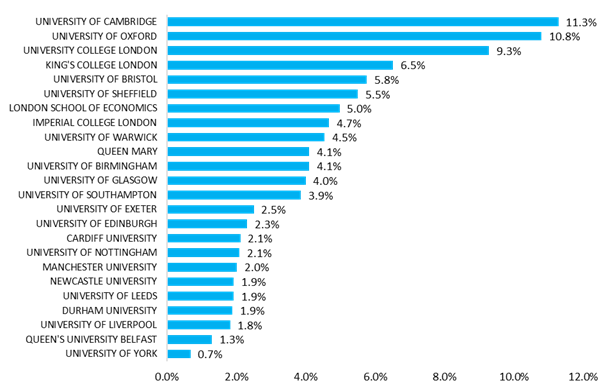 % of Total Engaged Audience
For the PR team, this means the emphasis should be on gaining online media coverage in publications that will increase this impact – something Oxbridge does very well because of the high profile of its research projects. Apart from Cambridge and Oxford, there are 15 other universities that outperform Manchester on this metric.
When it comes to driving search volumes as a consequence of online media coverage, Manchester fares even less well compared to its competitors. The index below shows the relative volume of Google search for each university which has been driven by online media coverage.

Impact of Online Media Coverage on Search Volumes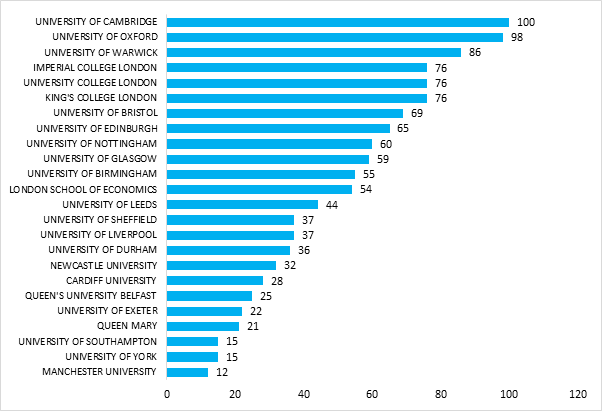 Index Showing Relative Search Volumes
At the bottom of the table, Manchester might ask questions of its PR agency about how to achieve coverage in publications which will increase search volume. Search is very closely connected to commercial success and we would love to explore in more depth the correlation between search trends for the university and its student recruitment trends, for example.
The Tribe analysis showed that other universities, including Liverpool and Bristol, are punching well above their weight in this respect. A far higher proportion than we would expect of their search is being encouraged by articles in online news media. Needless to say, we'd love to help the University of Manchester, or any of the digital and technology businesses associated with it, to figure out how to get themselves to the top of our 'comparative media impact' league table.