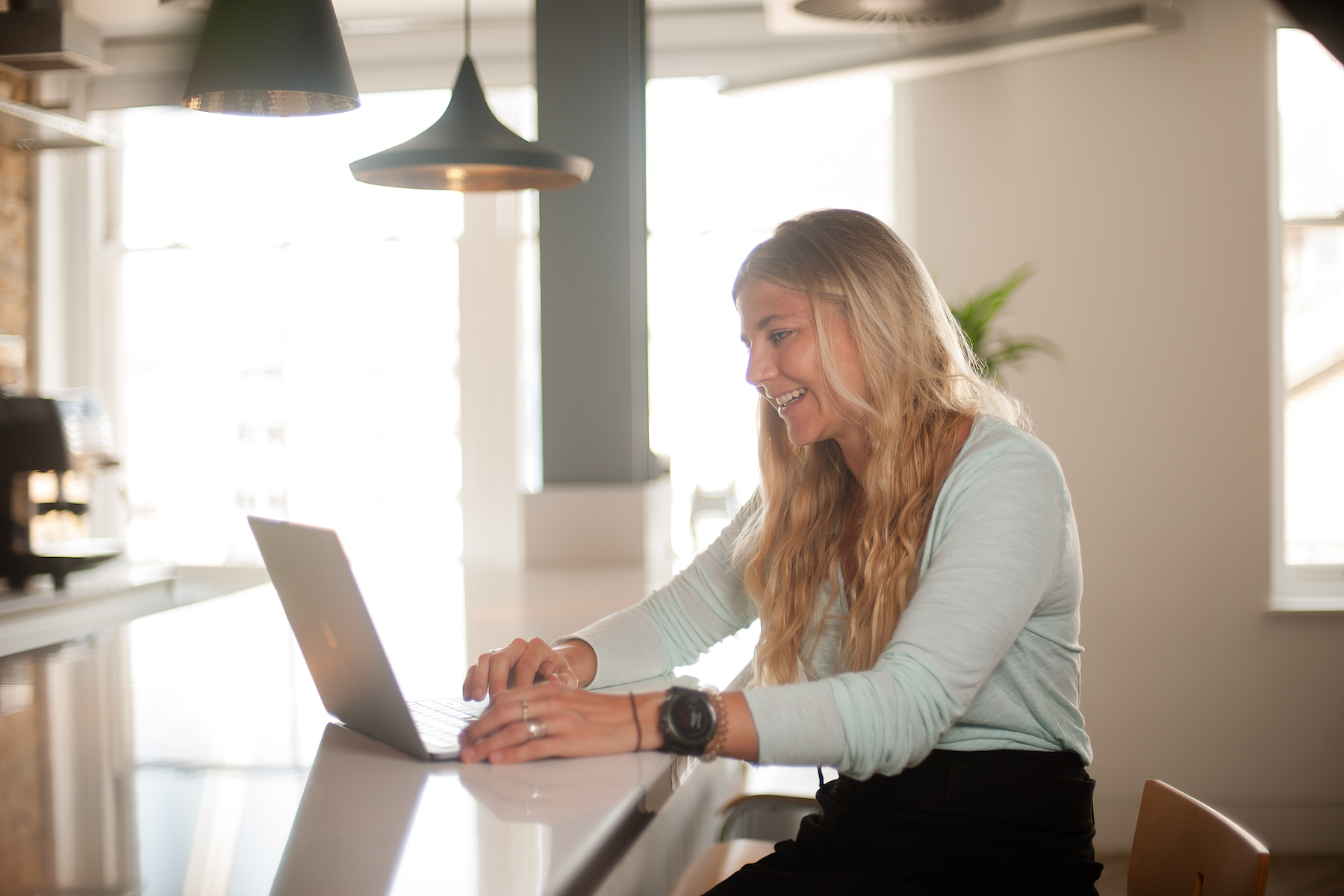 Daphne joined Zühlke as a Graduate Software Engineer seven years ago. When a local data science team was formed in Zühlke UK as a part of our growth in 2020, this gave her the opportunity to move across from software engineering and find her area of true passion. She is now a local Data Science Capability Lead at Zühlke UK, which means she's internal subject matter expert responsible for growing the skill internally and identifying opportunities for it to add value to the work we do for clients.
What do you do at Zühlke?
I'm a Data Scientist, and since September 2020 I've been involved with the NHS Covid-19 App project, working on a team with other Data Scientists, Data Analysts and Epidemiologists.
Have you always been in data science?
No, I have switched roles since I started. I used to be a Software Engineer – mostly because Zühlke didn't have Data Scientists when I joined but it's something I had always been interested in. When the data team was formed last year, there were two different roles that I could have moved into, either a Data Scientist or a Data Engineer. I was more interested in the mathematical side of things, so I chose data science.
What has it been like working on the NHS app?
Where do I start? I really enjoy working on the Covid 19 app and the challenges we have been presented with. It's the best thing I have done in my career thus far. Before I joined the project, there was a period where I was trying to work out what I wanted to do. I was content but wasn't totally fulfilled. I realised at the beginning of the pandemic that I needed to move towards health-related work to find that fulfilment. I have a background in Engineering for the Life Sciences, and I've always been interested in this area of expertise. On this project, I have been able to combine it with data science.
What do you like most about working on the NHS project?
I get to see my work's short-term impact, and its influence on the bigger picture. That's very satisfying. I also like the type of work on a day-to-day level. It is open-ended and research-based. On previous projects, I had quite clear, well-defined tasks to do, but in this case we are observing the data and figuring out what to do based on our observations and what we know about the situation. I particularly enjoy working with academics and researchers. It's a unique opportunity and one that is not presented so frequently. Not to mention that everyone I work with on my team is really lovely, and I am learning a lot!
What made you decide to take a sabbatical?
I have an academic background in Engineering for the Life Sciences, and when I started as a Software Engineer after my undergraduate degree, I was basically trying it out. I didn't know exactly what I wanted to do – which is probably true for many people after university. I came into work knowing I would do a Master's at some stage, so after two years with Zühlke I applied for a place on a Master's programme in Machine Learning.
I'm grateful because the company gave me loads of support during this time. It is generally a very supportive environment, but I had the support of Wolfgang, our UK CEO, in particular. After I talked to him about my Master's, he not only encouraged me to pursue it, he introduced me to a professor from the Machine Learning course that I was interested in, so I could learn more about it before applying. He also helped me to review my application and provided me with a reference.
How would you describe the learning and development opportunities at Zühlke?
Zühlke is interested in their people being stimulated and happy with what they're doing, as such there are many different learning opportunities. There is also a lot of exposure to different roles here. I've worked as a SCRUM Master and a Technical Business Analyst, and I've significantly developed my interpersonal skills as a result.
In addition to enhancing my technical skills, I have also developed as a person. I'm passionate about promoting mental health awareness and mental wellbeing in the workplace, and through Zühlke, I've had the opportunity to train as a Mental Health First Aider. It's a role that I'm continuing to invest in and that I'm learning a lot through. I also had the opportunity to participate in life coaching through the company, which has been invaluable in helping me develop as person, especially in working out what matters to me and how I can feel more fulfilled. I really value the culture of learning at Zühlke, where I feel I am constantly able to grow personally and professionally.
What in your work at Zühlke fulfils you?
I've discovered that I just want to do something meaningful and impactful that makes a difference to people's lives. That's why I'm drawn to the healthcare sector. What I've learned from the COVID-19 App project is how important collaboration across different sectors can be to achieve impact. Going forward, I would like to get even more involved with research-based work in the health sector, possibly for the Government or within the institutional sector. It's something we are interested in as a company, and something that I personally get a lot out of too.
Inspired to become part of the team? Browse our open jobs.