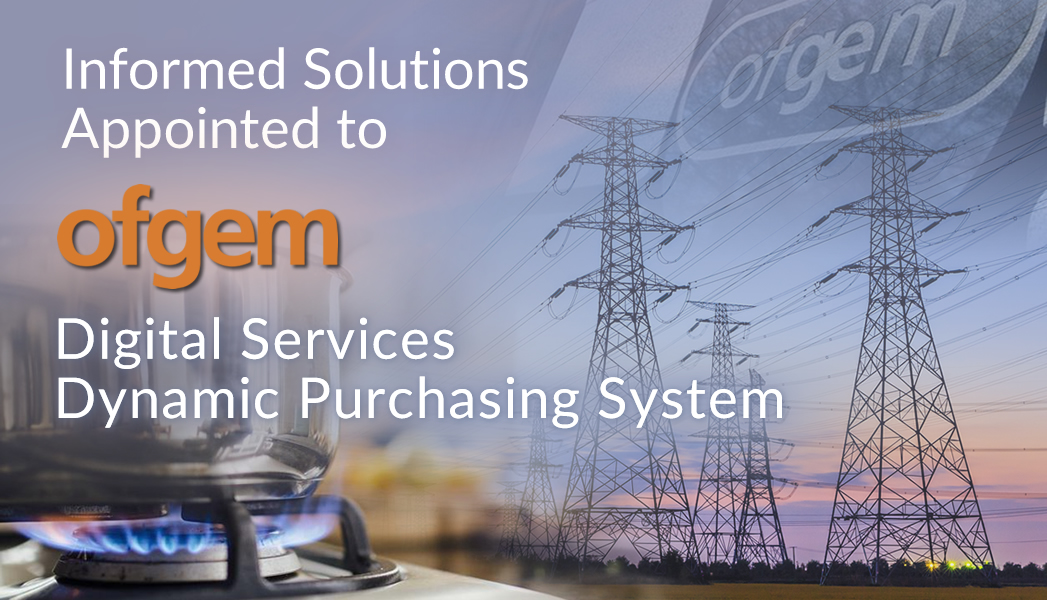 London/Manchester April 23rd 2020: Informed Solutions, today announces that it has been selected to join Ofgem's Digital Services Dynamic Purchasing System (DPS).
This dynamic purchasing system will support Ofgem's digital team to develop and expand its capabilities with a strategic architecture function including; enterprise, solutions, cyber security and data specialists. Additionally the DPS has been set up to support the increasing pace of technological change at Ofgem and to drive industry initiatives that support and enable the transformation of the energy sector in step with the Industrial Strategy.
The DPS includes supporting the delivery of data platforms and front-end digital services, and embedding data and digital capabilities within the organisation to deliver training and data products over the next year.
Informed Solutions UK CEO, Seth Finegan comments: "We're delighted to be appointed to Ofgem's digital services dynamic purchasing system. In such challenging times for so many in our economy, it's both encouraging and motivating to see government continue to invest and work towards a strong and stable digital future through developing data-driven services that help look after the interests of all consumers."