You'll have the opportunity to work on life-changing projects for our partners, as well as play a key role in executing our new strategy internally. The role includes a mix of delivery of strategy consultancy and advice, as well as lead generation from the wider sector.
It will be your responsibility to take ownership of a small number of key relationships with our partners and work with them, and our internal teams, to deliver impactful results. You'll also develop key relationships outside our immediate client list, and be an advocate for Reason Digital and the work we work do.
The person and the role
Responsible to: Head of Partnerships
Responsible for: No line management responsibility
Salary: £31-36k dependent on experience.
Contracted hours: 35 hours per week or 70 hours per fortnight on a 9 day fortnight working pattern. Some flexibility and UK travel is expected.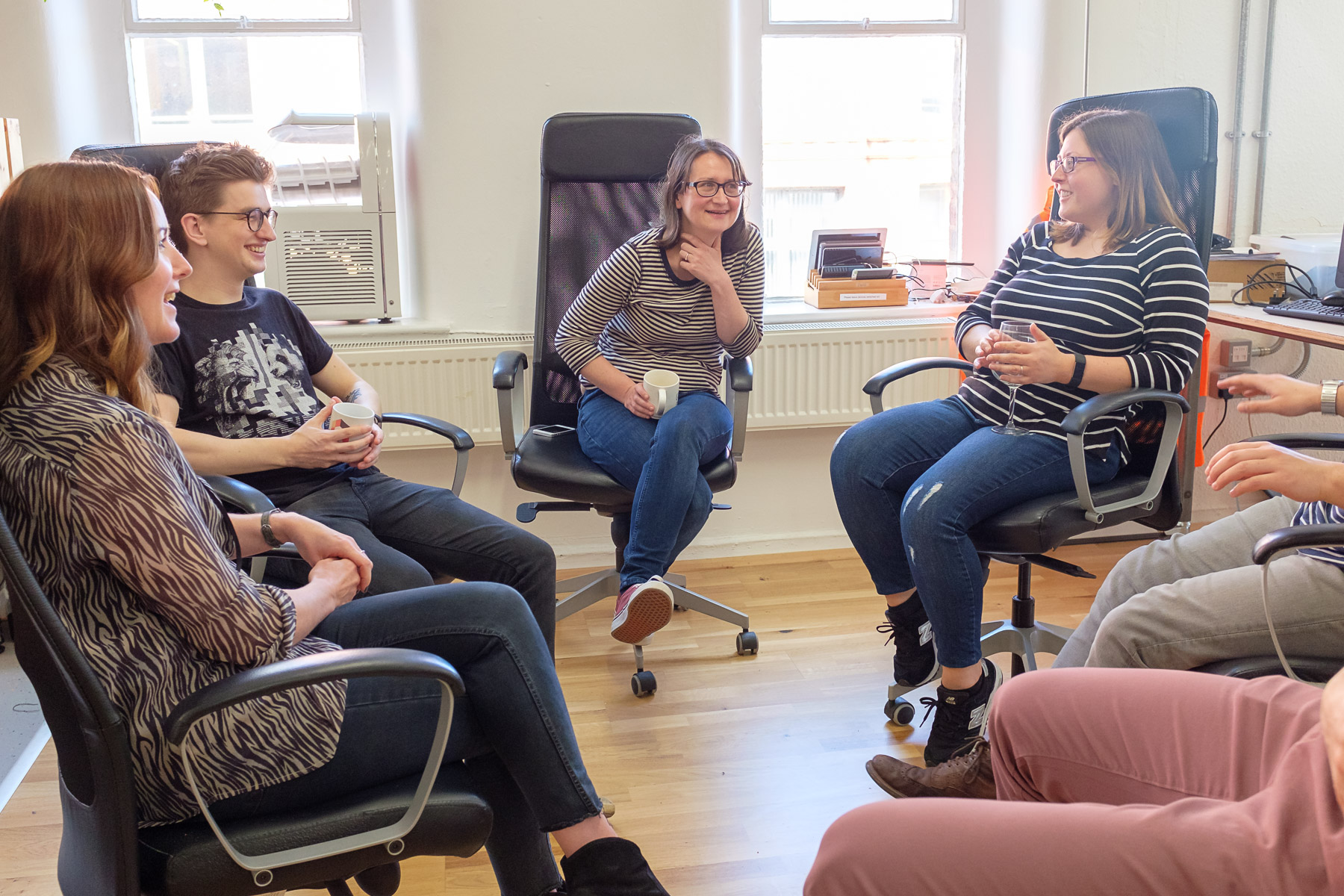 What you will work on
Your key aim is to support our partners to deliver the most social impact using digital. Working with a small number of relationships, you will;
Bring the newest trends, ideas, and concepts in tech for good to our partners
Support partners to gain funding for digital products and projects (including innovation and sustainability funding)
Use your network to create mutually beneficial relationships between our partners
Play an advisory and consultancy role on delivery of our projects, to ensure the client's vision and goals are achieved
Translate organisational strategies into actionable digital roadmaps and plans
Raise awareness of our partners and their cause areas. This could be through speaking at events, writing blogs, nominating them for awards, and collating written and video case studies
You'll also play a key role in shaping and executing Reason Digital internal strategy, as well as developing our service offer and proposition.
Your responsibilities
Relationship management: You will have a small number of relationships to build and nurture with our key clients. Our ultimate goal is to support them to achieve the most social impact using digital.
Consultancy: You will set the strategic direction of our biggest projects, and work closely with our partners during strategy and discovery. You'll support partners with all aspects of defining and executing their digital strategy, including helping them define their digital team structure.
Network building: You will need to build networks and relationships with key players in the charity sector, tech for good scene, alongside funders and grantmakers across the UK. You will be the public face of Reason Digital, and advocate for the organisation, and our partners at conferences, meetups, and wider events.
Opportunity generation: You will generate opportunities for Reason Digital to support not for profit partners in digital strategy, design, and development. You'll work with our partners to create well-defined briefs and work with our new projects team to define potential solutions for those briefs.
Skills and Experience
This is a senior-level role within the organisation, and you will have a high level of responsibility and autonomy.
You'll be a self-starter that can take ownership of your workload, get things done, and be able to foster and maintain strong relationships with colleagues at Reason Digital and the wider sector.
You'll be a problem-solver and be able to identify and facilitate organisational solutions to problems/opportunities faced in different cause areas.
You'll be creative, imaginative and be good at sourcing ideas and encouraging idea generation in others.
You'll have knowledge and experience in identifying and addressing organisational problems. You'll work with your range of clients to really figure out what's important to them and their organisation.
You'll have emotional intelligence and good people skills. You'll have excellent communication skills: written, conversational, and presentational.
You'll have strong commercial awareness, and good knowledge of end to end sales process.
You'll be comfortable working with complexity and ambiguity. You'll think broadly and take into account sector trends when making recommendations.
A background in professional services, consultancy or account management is highly desirable.
You'll have a passion and intellectual interest in social good, and how technology can support this.
You'll have extensive experience delivering strategic support, and working with clients.
You'll be comfortable defining a delivery approach and using a variety of methods (including workshop facilitation) to achieve your aims.
You'll thrive on meeting new people, and building connections and networks. You'll be comfortable traveling to build relationships.

What our digital partners have been up to
This is an exciting and varied role, with no two days the same. Below gives you a flavour of some of the stuff we've worked on, and what you could expect to be doing:
Ideated solutions to a complex problem affecting young people through a design sprint. Using the prototype we created, we co-produced a funding bid to a national funder and presented our ideas during the interview stage of funding. We've also attended our partner's staff conference, and demo our prototype to the widest audience
Created the team structure and reporting lines for the first-ever digital team in a large service delivery organisation. Working with their executive leadership team, we defined the job description for the Head of Digital and fed into the end to end recruitment process, including sitting on the interview panel.
Helped a partner to drive forward their new, innovative digital service and help embed the service internally. We worked with this partner to define a sustainable business model to enable them to scale their impact.
Benefits
Our bright and airy offices are right in the heart of Manchester's Northern Quarter within easy walking distance of all major train, tram and bus stations. We offer a competitive salary based on experience and give you the choice to work on either a Mac or a PC.
There are other great benefits you will have access to such as: