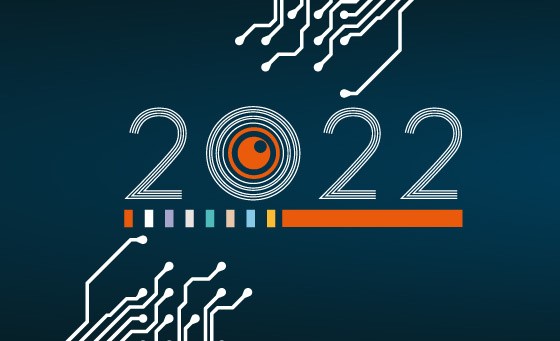 The start of the year is an opportunity to turn the page. To start afresh. To reset and recalibrate.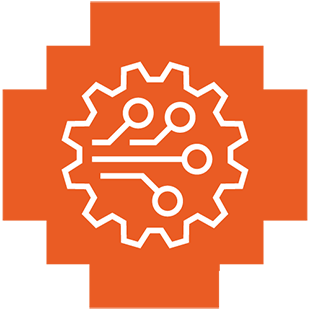 It's also an opportunity to consider the trends and turbulence that may or may not be headed our way in 2022.
At BAE Systems we are always focusing on the future. The future threats and opportunities, the future technologies and advances, the future missions and developments which are reshaping our world around us.
Here, we bring together the perspectives of a number of our leading engineers as they peak into their crystal ball to identify what we might expect from the coming 12 months.
Harriet Barr, Data and Mission Analytics Lead, National Security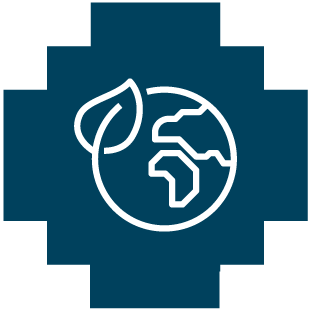 One of the most memorable things I read in 2021 was a Forbes article about the environmental impact of large AI and quoted that building the latest GPT-n series Deep Learning model for language prediction, GPT-3, is estimated to have generated over 78,000 pounds of CO2 emissions in total – more than the average American adult will produce in two years.
I also just read my energy bill estimate for 2022 and these things do not add up! I think the pandemic has distracted us from the arguably much bigger issue of environmental sustainability and we need to reprioritise. We face a sustainability challenge for energy, both the provision of reliable renewable solutions and a security of supply.
Against this backdrop we have a responsibility to ensure that we balance the cost-benefit equation of the machine learning models and analytics we create. Our clients are talking about this too and asking how we go about making trade-offs between compute and precision, and prioritising the more important questions that AI can help us answer.
I think 2022 will be the year that these sustainability questions become part of the wider data ethics discussion. In data ethics we often talk about how to balance an individual's data privacy and security with the benefits of sharing and using that data to create better security, health, wealth and life experience for everyone.
We now need to balance both these things against the environmental cost of doing them too. It is not ethical to destroy our planet to enrich our own lives and leave the costs for future generations.
Chris Hesketh, Chief Technology Officer, Central Government Client Group
I predict that this will be a year in which the technology trends are dominated by AI, autonomous vehicles and the metaverse.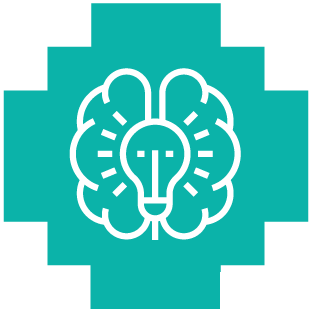 However, I also predict that they won't feature in our end of year learning from experience wrap ups. Instead, I believe that we will find that their requirements were unclear and malleable, more quality communication across all stakeholders would have helped and the quality of our people is the key differentiator between success and failure.
Therefore, I will continue to find shiny new things exciting – because I can't help it. I will also remind everyone to keep it simple and focus on the basics – because these are universal truths. And I will also invest the majority of my time in supporting our people to be even better engineers than they are now, and search the market place for diverse, high quality individuals to join our ranks – because that is the best way I can help our clients achieve their objectives.
Paul McCormack, Data Architect
It is probably fair to say that the end of 2021 knocked us back a bit. A new wave in the global pandemic prompted stronger guidance on home working, social distancing and isolation practices that restrict in-office work.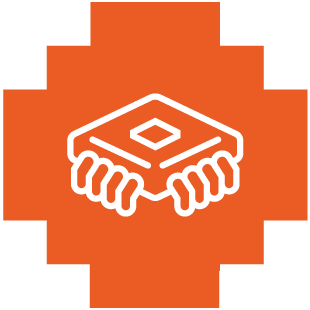 The nature of on-premises business operations in classified environments has meant IT delivery in secure government has been significantly impacted when compared with other sectors. So, what does this mean for Secure Mission Analytics in 2022?
Well, the first thing we can say is that the pace of analysis capability change continues to be unpredictable. A culture of best endeavours under difficult conditions endures. And whilst hybrid working offers great opportunity to develop technical skillsets from home and get a greater exposure to industry technologies, this trades against the rate of operational change and business impact.
As government departments strive to be more data-driven and digitally-literate the gap to broader industry continues to widen. Most commercial and non-government organisations have already moved their analysis platforms to the public cloud and are now advancing their maturity in finops models, intelligent computing and automated analytics.
For secure government, the sensitivity of data, legal compliance and ethical application of data science introduces significant considerations for safe data exploitation on cloud platforms. This inevitably hinders the pace of adoption. And in an already highly competitive market for data, engineering and analysis skills the flexibility of fully operational hybrid working is another challenge for secure government in talent recruitment.
Such a myriad of challenging obstacles requires a creative response. For me, that's taking the benefits that a cloud digital transformation offers and finding other ways to achieve them. My hope is that in 2022 secure government makes tangible strides forward in mission agility through democratised approaches, greater flexibility by lowering the high bar of enterprise standards and establishing re-usable patterns for data and application sharing across government departments.
Then maybe we can take some steps forward to be more 'cloud like' in how we deliver analytics for the secure government mission.