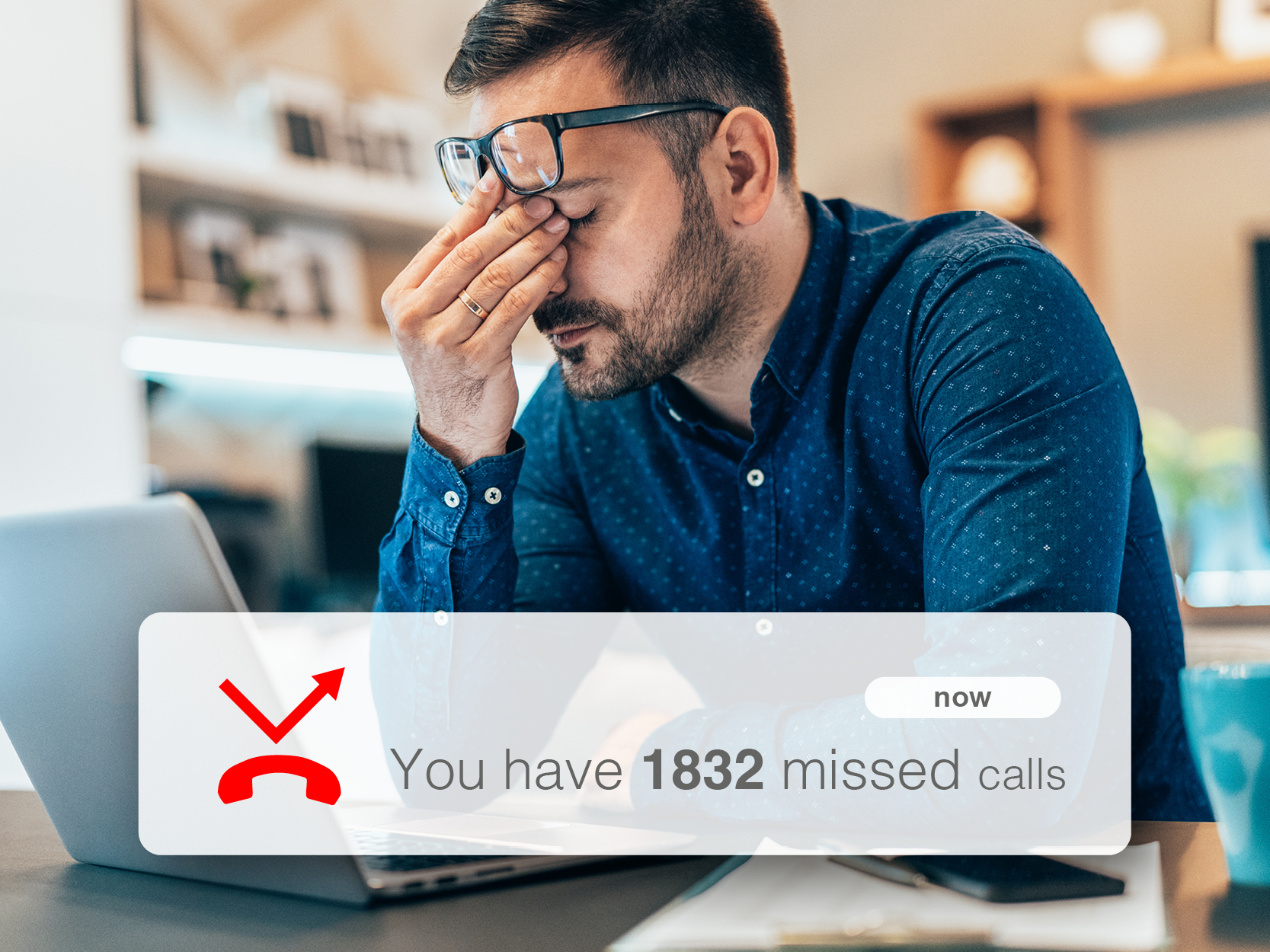 In the Customer Service and Sales arenas, missed calls are one of the key KPIs we want to keep low, and for a good reason.
Customer service is a main contributing factor to acquiring and retaining new and existing customers. It can be highly frustrating when you cannot speak to someone if you have an issue or enquiry. As many as 92% of consumers say they will stop purchasing from a company after three poor customer service experiences (HubSpot).
Missed calls = Missed opportunities
One of the key questions we ask our clients during our consulting sessions is "How much is that call worth to you?" to which we are often given a reply of "I have no idea". Unfortunately, this isn't uncommon, so we help our clients understand the value of these calls with some simple metrics to get a baseline.
You can establish a benchmark by working on some simple maths based on average order values taken over the phone for a set period. For example, we had a customer with an average phone order value of £75.00 over six months. On average, they missed four calls per day - 80 missed calls per month. Over a year, the total potential loss equated to £72,000 for just four missed calls per day!
The business impact
In the above scenario, it's clear that four missed calls per day can have a significant monetary impact on business performance.
The same in that respect can go for missed calls into Customer Service areas. Businesses live or die by their customer service, and getting it wrong can significantly impact reputation, brand, and future sales from the customer.
Combine this with bad reviews shared across the internet or social media; your business can really start to feel the impact.
What's the solution?
Avoiding missed calls, of course! With Cloud Voice Contact, there are a number of ways to help this:
Offer an automated call-back service
If all your representatives are busy, don't keep people waiting for them. Offer them a free call back that is automated within the system and will connect your people directly to those callers.
Ensure you have overflow groups configured. If everyone in that department is busy and doesn't have callers waiting for too long, overflow to another department to pick up the call and secure that contact with the caller.
KPI Measurements, Alerts and Reporting
Having visibility of how your people are performing, up to the second statistics on trends and key metrics, along with alerts, is key to making sure your business can deliver the best experience. Cloud Voice Contact has all of this built-in, so you can access it anytime and anywhere, along with email notifications should KPIs be close to being breached or missed.
If you don't have enough people to deal with calls, provide other routes that customers can get their information and manage this all from one location. Cloud Voice Contact's ability to handle calls, emails and web chat in one location can ensure all inbound communications to your business can be dealt with quickly and within one single pane of glass.
Cloud Voice Contact
Cloud Voice Contact is an integrated business communication and customer contact solution that simplifies multi channel customer interaction, perfect for organisations who want to make it easier for customers to engage with them.
We are always happy to help if you want a chat about this. Our Cloud consultants can advise on the most appropriate solution for your needs. Book your free consultation today >